Scoop: Honda's new patent for 2020 CBR1000RR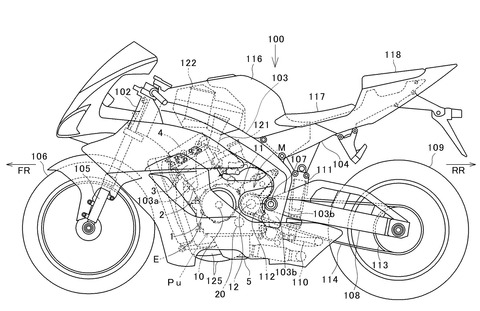 In the second week of September 2019, we got to know that the new 2020 Honda CBR1000RR will compete with the likes of Ducati V4 and BMW's new S1000RR by getting horses more than them and it would be 220 hp.
In the same month, we also came to know about Honda's new patent on advance aerodynamics for CBR1000RR.
Now we get to see another new patent although it was filed on March 2018. The design's objective is to provide space for oil and reduce the size of the internal combustion engine plus also safeguard the oil structure from external forces.
Now that is something intelligent to build. To create a compact by the cylinder head (3) is having the capability to tilt in a diagonally upward fashion from the (1) crankcase.
With all these intelligent patents filed by Honda, we are eager to see the finished product.