So you've purchased the Ducati Multistrada V4, and now what?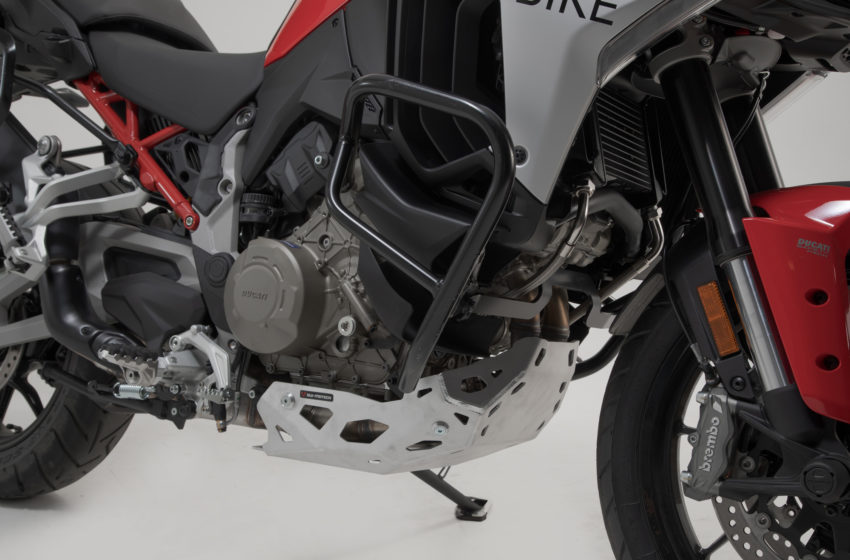 The Ducati Multistrada has always been a relatively unique offering. It's a naked performance that still boasts an impressive amount of comfort.Yet the large-bore four-cylinder engine is far from being gutless.
 The new model promises to become an even more exciting machine in the future when the company's testing data establishes. What sort of role it will play when it comes to riding in various conditions.
There are two aspects in which the term "multi-bike" is used when describing the Ducati Multistrada. 
Multi V4
It is a multi-use machine with its long-travel suspension.Handlebars that can go from upright to drop in a matter of seconds entirely, and touring basics like under-seat storage. 
The other is about its engine. While Ducati's Multistrada has always had an air-cooled motor. The coming of this four-cylinder has emphasised owning multiple bikes by having one bike that can cover most terrain.
It's no surprise then that engineers sought to retain performance and reliability across many off-road conditions for this exotic crossover. 
You want to take your Multi off-road and trust it to get you through whatever terrain you come upon. 
Equipped with the correct installation. The Multistrada will take on any type of terrain and rock steady while you enjoy the view from the top. 
Equipped with the right components like the SW-MOTECH Crashbars.You can rest assured that should your ride lead you off the beaten path, you'll reach your destination without trouble.
SW-MOTECH has been supplying numerous accessories for the entire Multistrada family since the 2013 model year. 
Whether 950, 1200, 1260 or V4, whether 950, 1200 or 1260.Whether Enduro or S as an add-on – they make the Italian motorcycle fit for the journey in all respects.
Here are accessories 
Tail bags for the Ducati Multistrada V4:

If you're looking for a soft luggage solution. You'll find them in PRO tail bags. The Rackpack set consisting of Street Rack luggage carrier and PRO Rackpack tail bag is ideal for the Multistrada.


Tank bags for the Ducati Multistrada V4

: Popular for many years: the Trial and City tank bags. Both fit perfectly to the sloping tank shape of the Multistrada and offer additional storage space for extended tours.


The crash bar for the Ducati Multistrada V4: 

The Multistrada V4 is undoubtedly also ready for offroad adventures. To ensure that the Italian bike remains undamaged on remote trails.

The crash bars arrive from robust steel.And the engine guard

made of 4 mm thick aluminium sheet provides an extra dose of

protection for the tank, fairing and engine.



Center stand for Ducati Multistrada V4: 

The centre stand and the side stand foot extension from SW-MOTECH provide a firm stand for the V4.


Source: SW-MOTECH