Suter MMX 500 : The Two Stroke Torpedo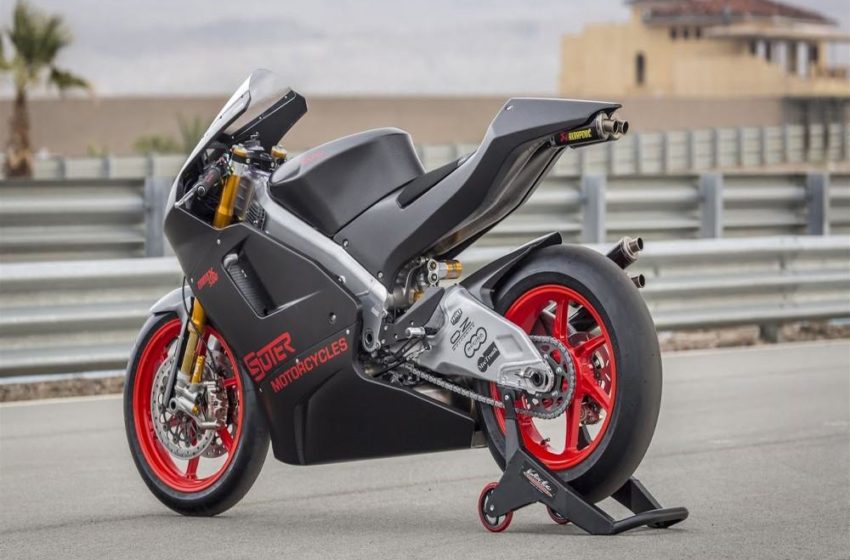 Suter Industries Ltd  is a Swiss corporation operating internationally, developing high-tech solutions for the prototype market. With extensive know-how gained form international motorsport developing engines & chassis, SI in close collaboration with world renowned manufactures realizes globally marketed prototypes, propulsion systems, concept vehicles, engines, motorcycles, clutch systems and special components.
As the two strokes enthusiasts worldwide were longing for racing machine of this kind. Suter's engineering team came up with four cylinder V4 500cc two stroke factory bike for the public. Well what Suter offers is phenomenal at 195hp @ 13'000 rpm with an astonishing weight of 127kg. The power may not be as good as like other machines with 200 hp but we cannot think of any other machine that churns 195hp with an incredible weight of just 127 kgs, atleast as of now.
//www.youtube.com/watch?v=kj9-6B3XPls
Suter MMX 500 on Isle of Man TT
On Biker Goggles: The Essential Gear
Even more phenomenal is the under square geometry of the engine's cylinders which is at 56 x 58.5 mm (2.2 x 2.3 in) this bomb must produce enough torque to make simply hanging on to it a serious challenge.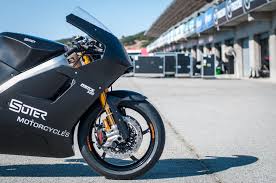 Technical Data
FRAME
CNC machined Aluminium twin spar with multi adjustable
steering/wheelbase/riding position/height
SWINGARM
Aluminium swingarm, CNC machined, adjustable
SUSPENSION
Öhlins upside down front fork & rear shock; all adjustable for pre-load,
compression & rebound damping. Different rear links available
WHEELS
OZ (Magnesium or Aluminium)
17x 3.75 Front
17x 6.0 Rear
TYRES
125/75 R 17 Front
205/75 R 17 Rear
BRAKES
Brembo
Two 320mm steel front disc with 4 piston calipers
One 218 mm steel rear disc with 2 piston caliper
FUEL TANK
Carbon Fibre / Inbuilt fuel pump
BODYWORK
Carbon Fibre
DATA RECORDING
2D (optional)
Technical Data Engine
NGINE TYPE
4 Cylinder V4 two stroke with
double counter rotating crankshaft
DISPLACEMENT
576 ccm
BORE X STROKE
56 x 58,5
MAX. REVS
13'000
MAX POWER
195 hp
ASPIRATION
Electronic fuel injection
four port throttle body
four carbon reed valves
EXHAUST VALVE
Double flap
electronic controlled
EXHAUST
Akrapovic four single resonance
Titanium chambers
GEARBOX
SRT six speed cassette gearbox
CLUTCH TYPE
SuterClutch multi disc dry
IGNITION
Mectronic ECU
---
Source: YouTube , Suter and Official Isle of Man TT
Science of making motorcycle featherweight