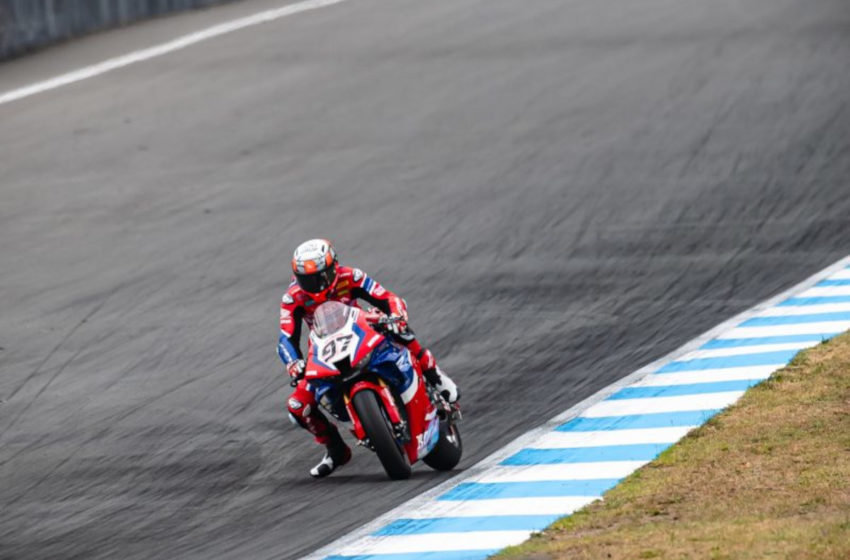 Team HRC is on the up and up at Estoril
The 2022 Superbike World Championship continues this weekend on Portuguese soil, with round three underway at the Estoril Circuit. Team HRC riders Xavi Vierge and Iker Lecuona have made a solid start to proceedings. Rounding out Friday's free practice sessions in seventh and ninth positions.
The weekend's opening session ran in warm and sunny conditions (air 25°C, track 34°C) at 10.30 am local time. Saw both Vierge and Lecuona start learning what is a new track for them both. Throughout the session. The pair made good progress aboard their CBR1000RR-R FIREBLADE, with Xavi rounding out the 45-minute phase in eighth place, setting a best of 1'37.901. And Iker in the fifteenth position with a 1'38.444.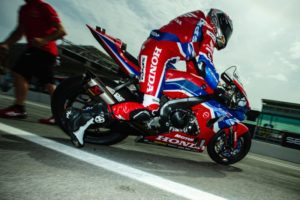 Later in the day, and in slightly hotter conditions, the Team HRC duo were back out for FP2. Lecuona soon improved on his earlier time, with Vierge following suit mid-session. The final phase of the session saw Xavi continue to shave off valuable tenths to round out day one with a best of 1'37.281. While Iker finished just a tenth of a second behind with the fastest time 1'37.375. 
These results saw the Team HRC riders place seventh and ninth in the combined standings at the end of day one. Less than two-tenths of a second off a top-five placement.
Xavi Vierge 97
P7
"I'm pleased with our first day here, starting with that I can ride without pain. I could focus on learning the track, improving my riding style and increasing my feeling on the bike. Trying to understand how to improve the setting. 
During the first two rounds, I was trying to avoid feeling too much pain. I'm happy to discover a new track too, and it's one I'm enjoying. It's tight with some hard braking points, but I like it. From FP1 to FP2, the team improved the setup in all areas. Mainly focusing on finding better turning and the bike's stability in the braking zones. Which is reasonable given the races because it's straightforward to make mistakes at this track. Let's see if we can improve further tomorrow, with one eye on the weather forecast".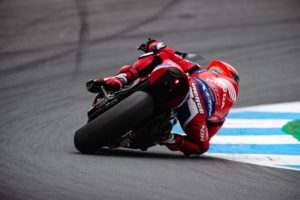 Iker Lecuona 7
P9
"I like this track well enough. It's fun but narrow for a Superbike. All in all, I can say I'm happy with today's performance after starting the day struggling with the track's braking areas. We were able to solve this issue, though, which meant in the afternoon.I could start working on myself. And on the bike's setup, both of us needed to adapt to this track. 
In general, I'm still not feeling comfortable on the bike; I need to overthink what I'm doing while riding, but we were able to make progress during the day and step by step. We are also improving our lap times. P9 on day one, just a few tenths shy of the top five, is not a bad start. We need to keep going like this".
via HRC