Thai CUB House unveils a subtle appealing Honda custom Monkey
The official display at the 2021 Bangkok Motorcycle Show, the Thai-market official release of the Honda Monkey 125 Custom, was displayed.
While it's tempting to conclude these are merely colour schemes that Honda Thailand had come up with (yellow, red, and black duo-tone paint), some exciting elements may reveal some creativity and passion on the part of Thai CUB House.
They went one step ahead. Last year in December 2020, Honda Thailand had unveiled what we say is the cute little Honda Monkey Bobby Banana Edition.
The custom Monkey stays true to its colour with the fruit Banana with its yellow and cream tones.
The colours are bright at the same time, soothing. The special edition is now available in Thailand at the CUB House showroom, as mentioned in the images.
It comes for 107,900 baht, which is close to Rs 2.63 Lakh in Indian currency.
CUB House is a showroom that hosts multiple new launches of unique Honda models.
Honda Monkey Bobby Banana Edition
Apart from the current Honda Monkey Bobby Banana Edition, CUB House was responsible for launching the Honda Monkey Immortal Black Edition back in June.
Further, the custom Honda Monkey Bobby Banana Edition looks hot. 
While the motor is a 125cc SOHC engine which effectively makes 8.9 horsepower at 7000 rpm and torque. 10.5 Nm at 5500 rpm. 
At the same time, it gets the PGM-FI electronic fuel injection.
Red and Silver Johney Red Edition
Now Thau CUB House has unveiled a new custom Red and silver Johney Red Edition.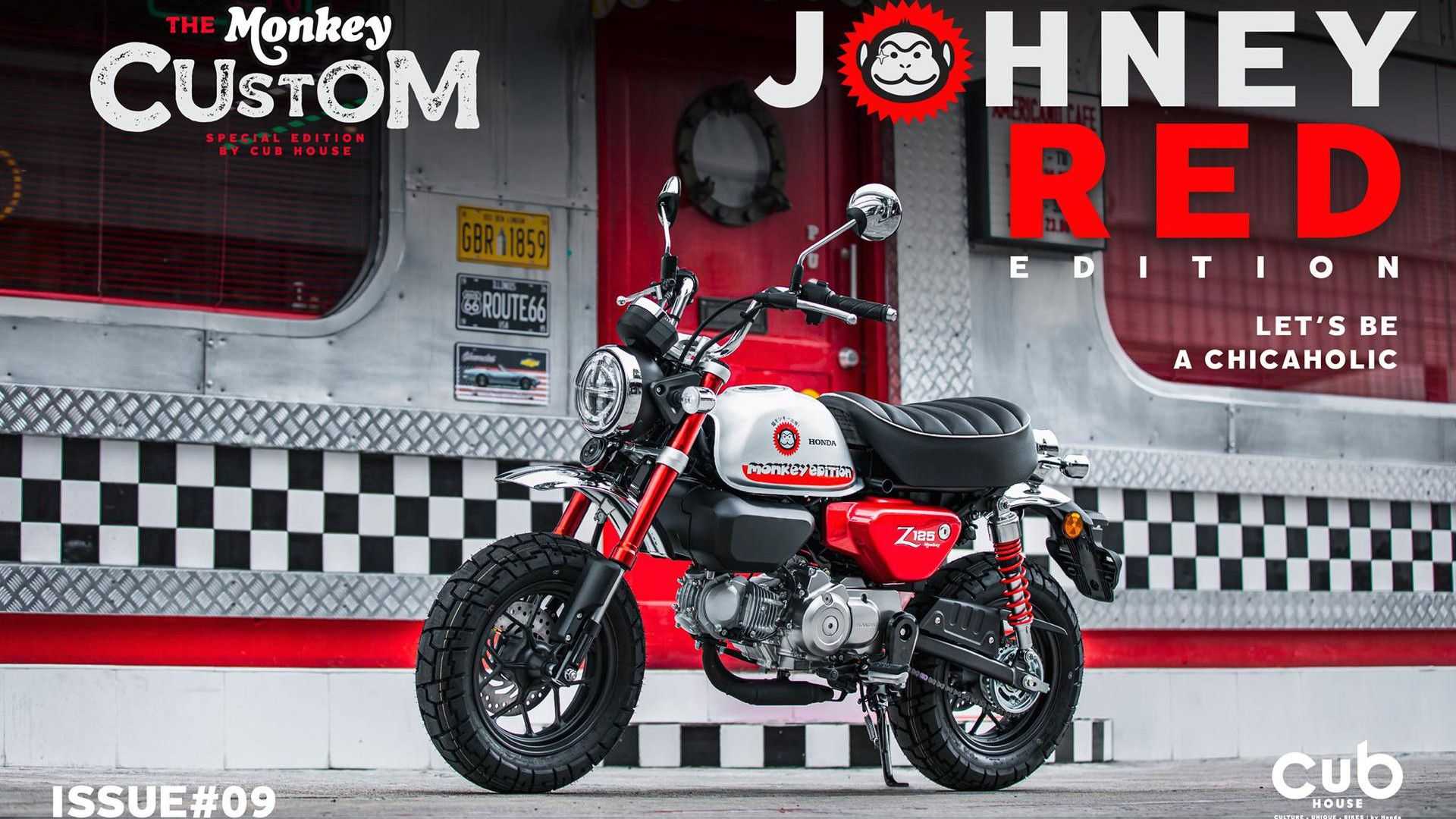 However, this custom arrives with red side covers, red and silver paint scheme, a red anodized front fork, a silver fuel tank and a subtle Johney Red logo.
 In this year, we do see only two Monkey Customs being released by CUB house.
However, we expect more as we go ahead. If you wish to learn more, do visit the website.
via ThaiHonda