Honda Thailand unveils the Monkey Bobby Banana Edition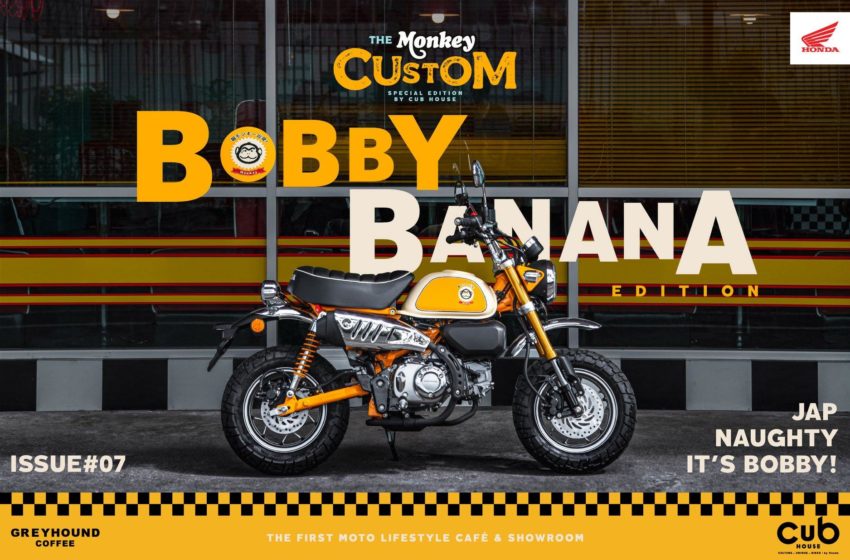 Recently Honda Thailand had unveiled two new Gundam Monkey editions.
Honda Thailand now has unveiled what we say is the cute little Honda Monkey Bobby Banana Edition.
The custom Monkey stays true to its colour with the fruit Banana with its yellow and cream tones.
The colours are bright at the same time, soothing. The special edition is now available in Thailand at CUB House showroom as mentioned on the images.
It comes for 107,900 baht which is close to Rs 2.63 Lakh in Indian currency.
CUB House is a showroom that hosts multiple new launches of unique Honda models.
Honda Monkey Bobby Banana Edition
Apart from the current Honda Monkey Bobby Banana Edition CUB House was responsible for launching the Honda Monkey The Immortal Black Edition back in June.
Further, the custom Honda Monkey Bobby Banana Edition looks hot. 
While the motor is 125cc SOHC engine which effectively makes 8.9 horsepower at 7000 rpm and torque. 10.5 Nm at 5500 rpm. At the same time, it gets the PGM-FI electronic fuel injection.
The custom variant comes with four-speed gear transmission. Monkey itself is a small and compact bike.
It carries a weight of 101.3kg with 1710mm long, 776mm high as dimensions.
LED lights at both ends with high-end absorber at the front end and double shock absorber at the opposite end.
The small rear swingarm and the front shock absorbers come with gold paint.
Brakes are standard disc brake system for the front wheels. We feel the custom edition looks enthralling after the Immortal Black Edition.
However, Honda India has an extensive portfolio which has scooters, motorcycle and litre-class bikes. 
We are not sure if Honda plans to bring small-displacement bikes like Grom and Monkey shortly.
But then even if they want to bring, they may have to keep in mind about the price as India is a price-sensitive market.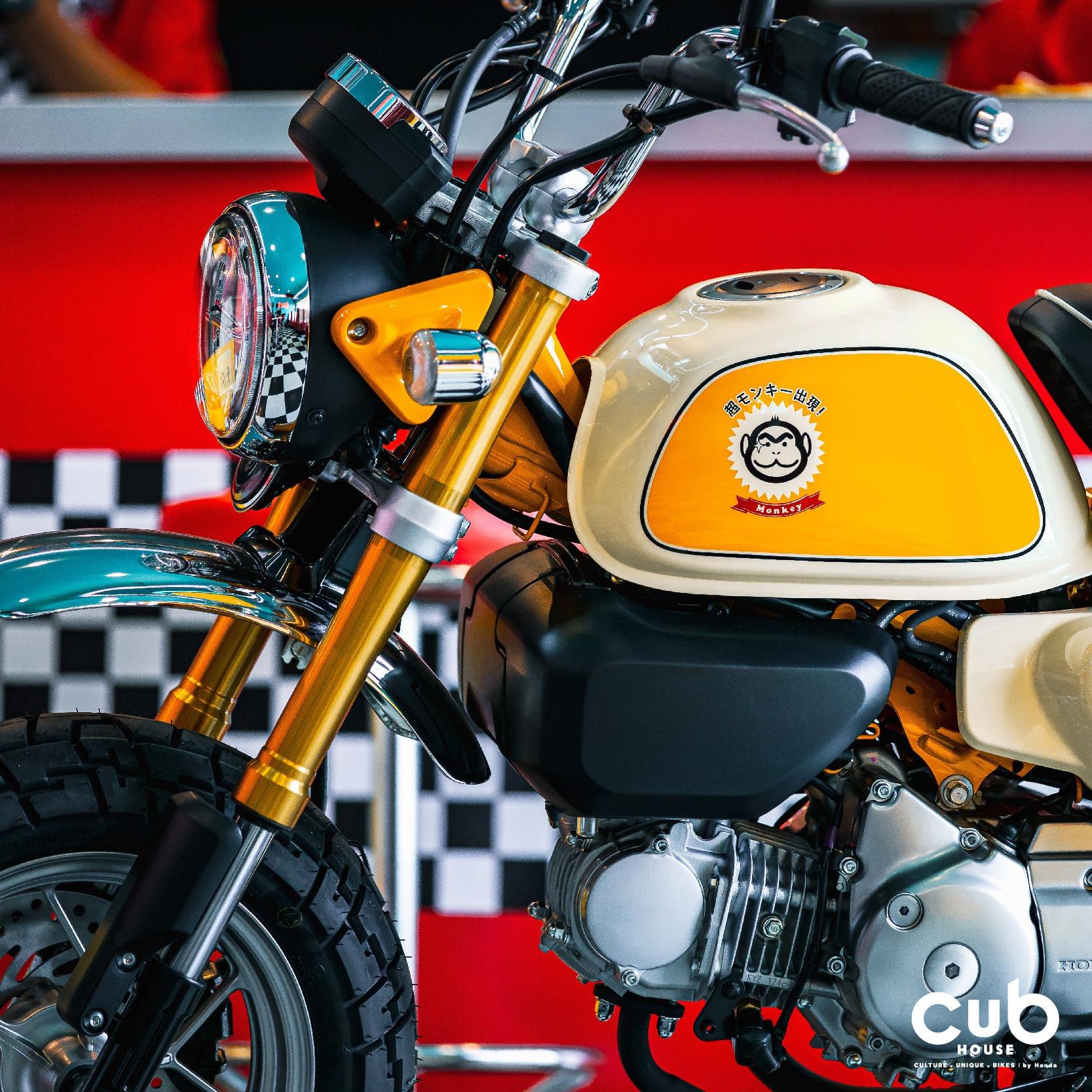 Honda did introduce a small bike Navi in the Indian market, similar to Grom; however, they had to discontinue it.