The Yamaha Insider: The Yamaha factory racing offroad Lineup for 2022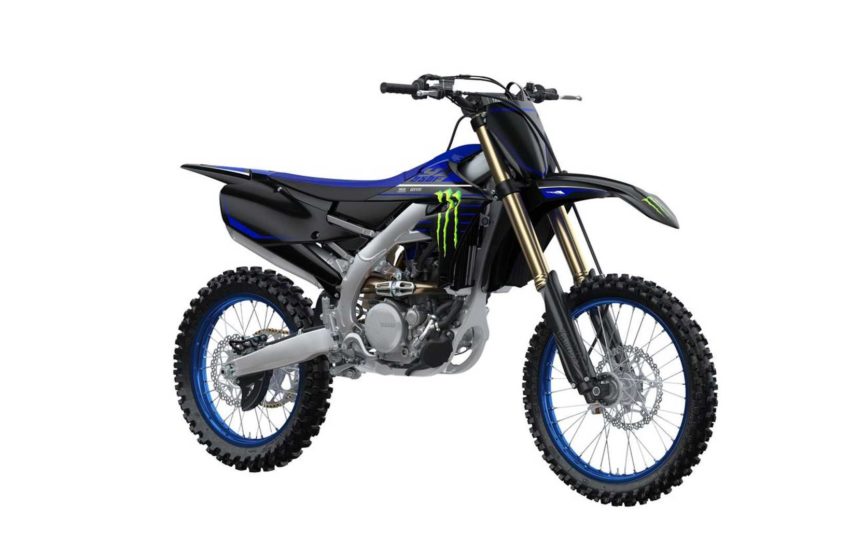 From the dunes of the Baja Peninsula to the heartland of America, it's been an exciting year for Yamaha's offroad teams. 
The Team Blue motorcycle lineup has undergone an evolution over the past few years, and now, the latest wave of YZ450F, YZ250F, and YZ250FX models are poised to compete at the top level of AMA championship competition.
There's barely a month until the first round of the 2021 Monster Energy AMA Motocross Championship. 
In the weeks leading up to that race, the Yamaha Racing Team is busy preparing for the upcoming season, testing, building, and refining their machines. 
We've been following along this winter, and we're here to bring you all the latest updates from Team Blue. Their latest bike release is undoubtedly one of the most impressive:
While in 2021 Monster Energy Yamaha Racing Supercross team achieved many accolades, with Aaron Plessinger, Malcolm Stewart, and Dylan Ferrandis standing fifth, sixth, and seventh (respectively) in the AMA 450SX table. 
Justin Cooper won the 250SX West Crown race, and Colt Nichols stood top at the 250SX East field.
However, there is always scope for improvement in machines, and Yamaha has done the same.
Let's see what Yamaha has updated in their 2022 offroad machines.
YZ250F
The 2021 machine gets a 2.15-inch wide rear tyre with a new wheel.

The new wheel comes wrapped in the 110-width Dunlop Geomax MX33 tires for better grip and absorption.

The third change, the three-spoke, helps to mitigate the impacts.

Further, the rear sprocket and drive chain now becomes lighter.

Another critical update comes in the KYB suspension to properly balance the motocrosser.

Yamaha has also updated the graphics for its YZ250F's 2021 model.

The standard version will retail at $8,499, while the Monster Energy Yamaha Racing Edition comes around $8,699.


YZ450F
It arrives with the lighter rear wheel, drive chain and rear sprocket, which helps to reduce the inertia. 

Yamaha brings the new setup for KYB suspension while the handling and damping of 450s remain the same.

The standard version costs $9,599, while the Monster Energy Yamaha Racing Edition comes around $9,799.


YZ250FX
The YZ250FX is based on the YZ250F moto platform arrives with several upgrades like the lightweight brakes with more robust callipers with redesigned 270 mm rotor that helps increase the contact area by 30 per cent.

On the other hand, the rear brakes get cut in size from 245 mm to 240 mm without impacting the braking power.

The YZ250FX also gets a high-capacity exhaust for better power delivery.

The YZF250FX comes at $8,799 while the YZF450FX, arrives at $9,899.


Yamaha's 2022 offroad range will arrive in July, September, and October 2021.
via Yamaha and Racerx