The brilliant Honda NIGHTHAWK 1100 concept by Oberdan Bezzi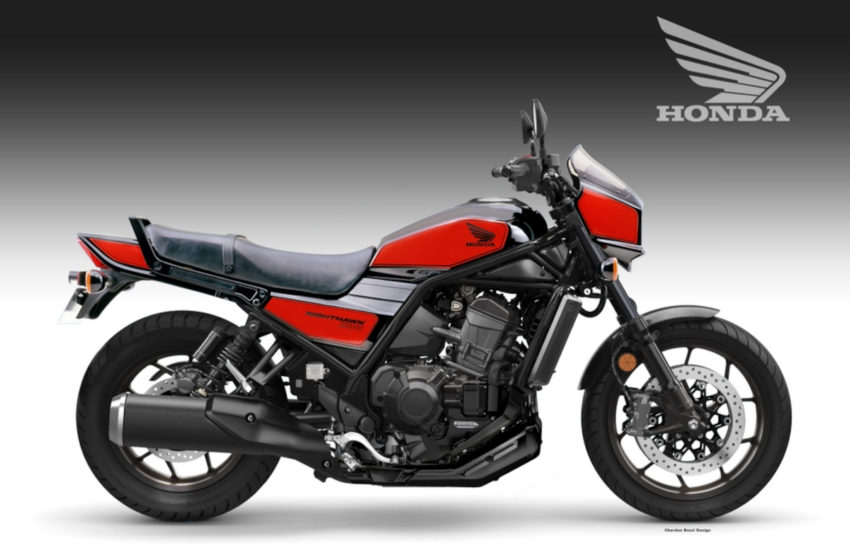 Honda has four words that describe this bike: comfort, speed, power and design. Comfortable because of the seat and suspension. Fast because of the modern propeller and traditional cycling with well-calibrated performance. 
Powerful thanks to the engine combined with good aerodynamics and suspension that drives the bike quickly over mountain tracks. And handsome, elegant and dynamic design, usually American style with a hint of Italian touch.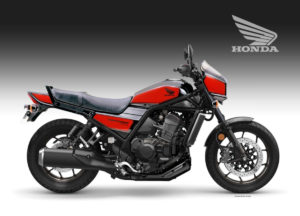 American inspiration
The form of the future concept. Not without American inspiration, is a tribute to the most attractive lines of motorcycles from 73 years, Honda. 
The use of powerful colours and ornamentation is decidedly Italian, with the primary goal being to project a "sports bike" image. But indeed easy to use and friendly for reality or for those who always wanted to try something new without risking anything because in this case. The Dream becomes a reality.
It is a concept created by Oberdan Bezzi to show how he could make a peculiar vehicle. Still, it also wanted to show that passion does not mean removing real-world sense and reasonableness. As often is the case with custom projects. 
The designer is trying to create a motorcycle with unique. Sophisticated technical solutions, with careful research of pleasure.
Let us see what Oberdan has to say
Honda NIGHTHAWK 1100 concept
Another proposal equipped with the 1100 bi-cylindric propeller that HONDA could think of after the Bobber. The Cafe Racer and the Crossover, a beautiful sporty Roadster with a very 80s look!
The NIGHTHAWK 1100 brings back to mind in form and philosophy the 750cc offspring. 1984, albeit with a two-cylinder split instead of four-cylinder
Motorcycle with slightly American taste, suitable for both sportsmen and motorcyclists, easy and friendly to use, but certainly not lacking in performance. Thanks to the modern propeller and traditional cycling but well calibrated.
The absence of sophisticated components would make it possible to keep the price within absolutely reasonable limits.So whoever wants a very sturdy motorcycle, of great substance, suitable for all sizes, comfortable even with the passenger, with excellent performance oni and with an impactful aesthetic appearance, might consider buying it.
On the other hand, a return to unprofessional road motoring is near to come.
via OBIBUARY