The classic and distinctive Honda CT50 Motra is on sell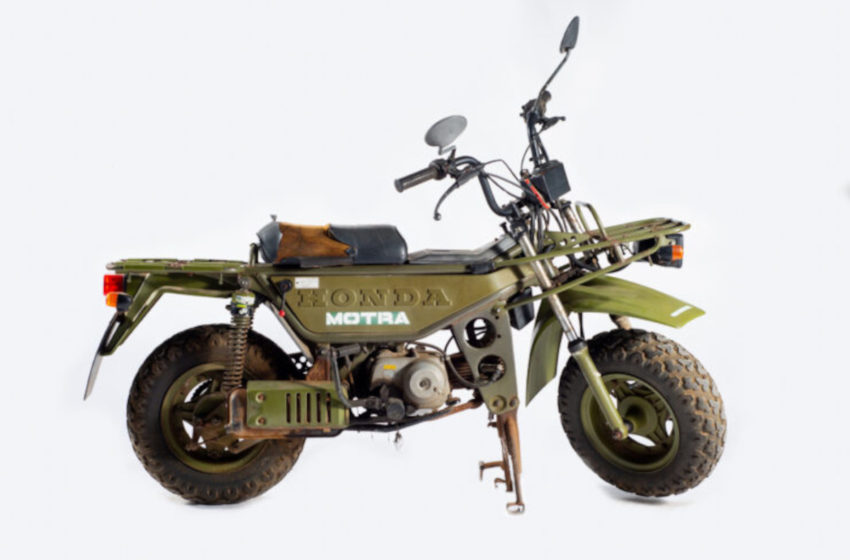 In 1982, Honda launched the CT50 Motra, and it instantly became one of the more unusual two-wheeled creations from the Japanese manufacturer. 
The practical mini bike designed to be genuinely capable both on and off the asphalt, and by all accounts, it succeeded in doing so.
It's one of those mini bikes created in the wake of the first waves of popularity for tiny motorcycles, and Honda attempted to have a piece of the pie.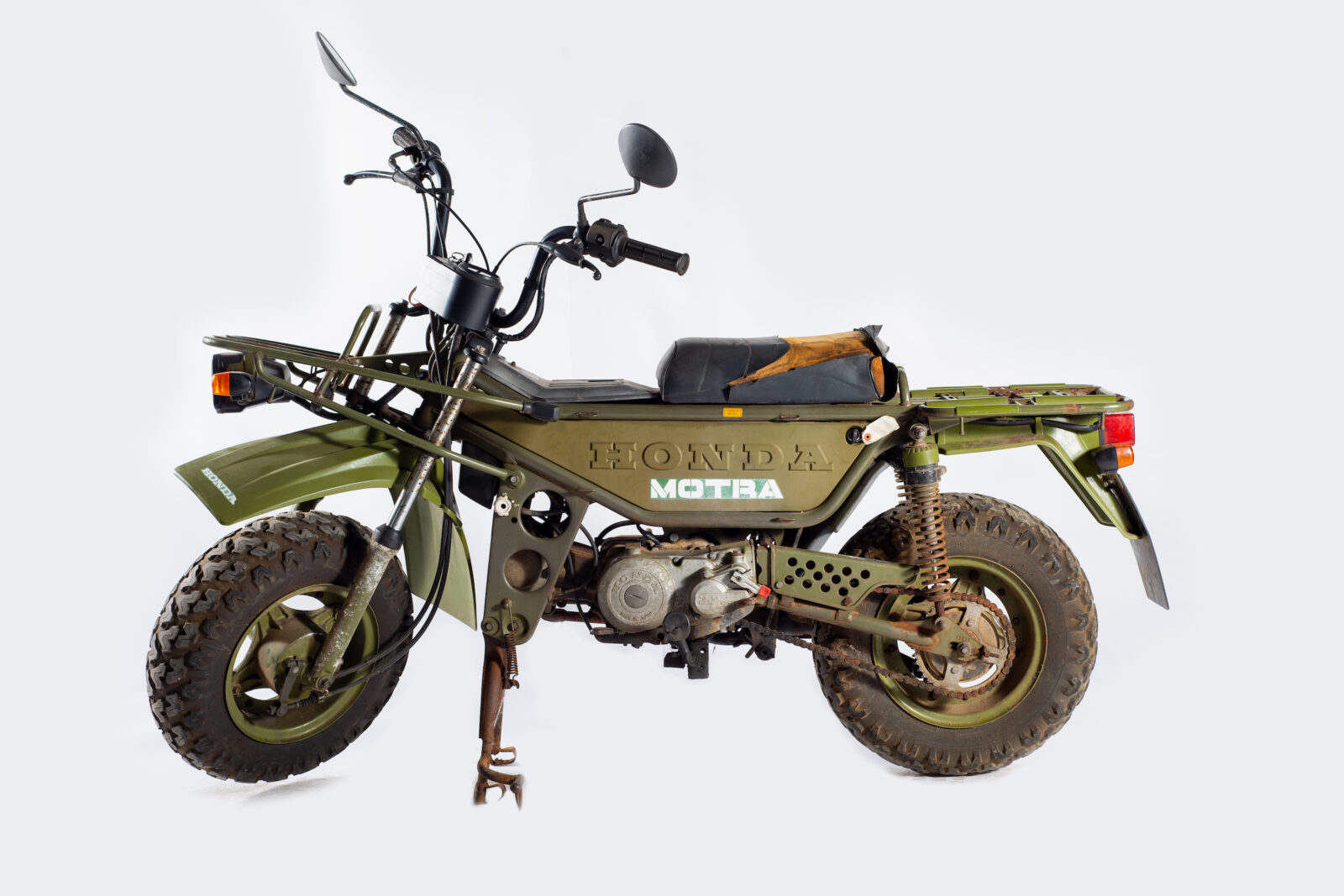 The problem is, they weren't able to make enough sales, and so they pulled the plug on production after just one year.
Honda CT50 Motra
Honda CT50 Motra was a pioneering mini bike when it arrived. It featured several design innovations like an under-seat fuel tank. 
Centre stand, which housed an oil cooler to keep the engine from overheating while off-road. 
Another feature was the drum brake at the front.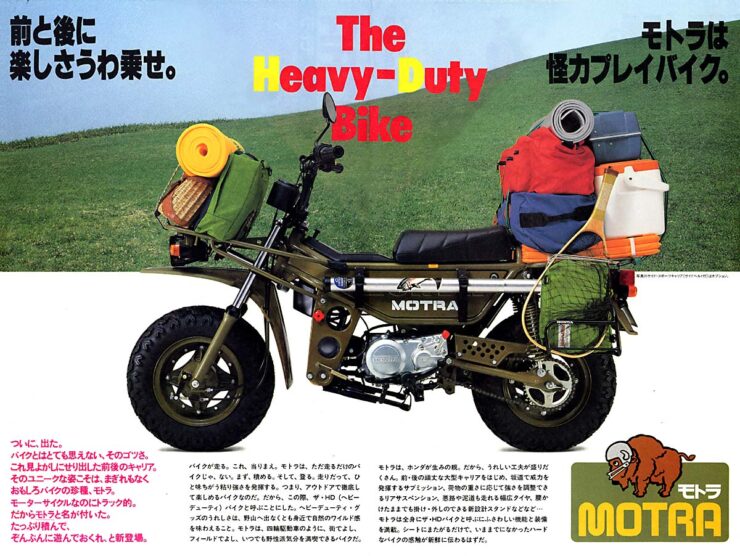 The CT50 Motra served as one of the influences for Honda's innovative XR series of dual sports.
The 50cc Motra uses a simple tubular steel frame, a two-step body pressing process that increases strength and reduces weight, with cycle parts mounted on the frame. 
Because of its small engine and small wheels, the Motra has a minor issue with heavier loads.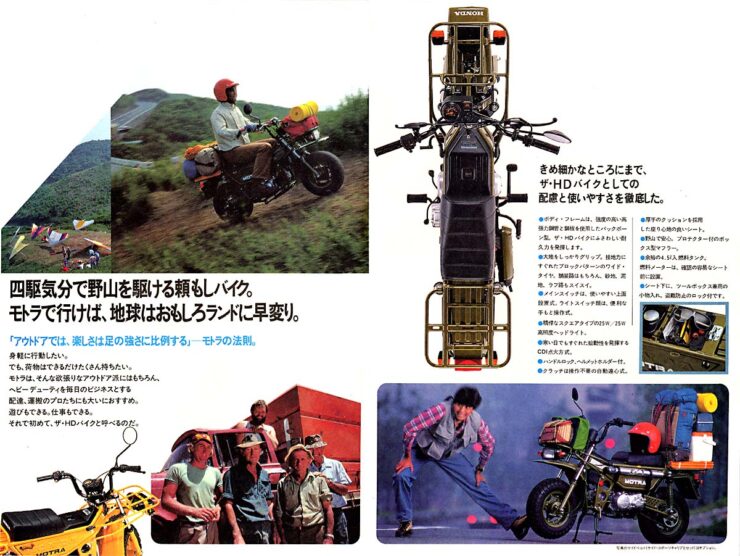 And since it's lightweight, it's perfect for various business applications that require daily delivery and pickup of large or bulky items.
The CT50 Motra was also one of the most economical bikes of the day, earning some serious consideration from recreational riders looking to pay as little as possible for a reliable motorbike. 
That, along with its capable suspension and considerable power (at the time, this was an area in which Honda's competitors fell).
It came with a 49.5cc engine producing nearly 7,500 rpm, mated to a three-speed gearbox that featured two ranges of gearing: all gears or high and low.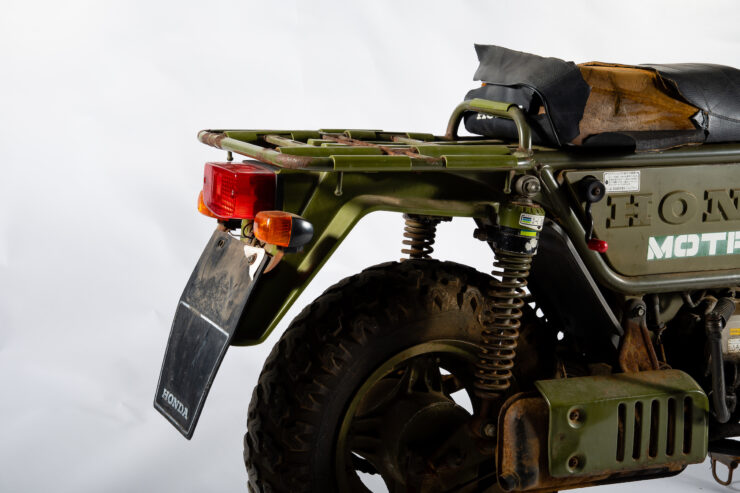 Like 76 kgs (167 lbs dry ), Motra comes regarded as approximately light compared to the competitors.
However, the Honda CT50 Motra in the pictures requires a reconstruction. Further, Honda made Motra in only two shades, the orange/ yellow and the army green. While this is army green.
Just 4810 km (2989 miles) on odo, it still has the vintage aura. If you wish to shop, do check the TVP Classics website. They have it on sale for €4,250 ( approximate $5,060).