The increasing interest in motorcycles is fueling big sales gains for Ducati
Ducati North America's CEO, Jason Chinnock, was recently interviewed by Yahoo Finance. Chinnock explained the company's success is due to a few things (the usual suspects of an excellent brand, competitive pricing, and quality products).
But he gave it to us straight about the most crucial thing. Motorcycling has been helping out many people through the past few years—and Ducati, for one, has been able to capitalize on that.
Sales of Ducati motorcycles in the United States are surging right now. The figures are hard to deny—while overall motorcycle sales have been on a long decline for years, Ducati's sales continue to grow. 
Total sales of 59,447 bikes worldwide in 2021. And Ducati sold 9,007 bikes in the U.S.alone. Which is 32% increase in sales over 2020.
On the other hand, Ducati sold 8,707 units in Italy in 2021.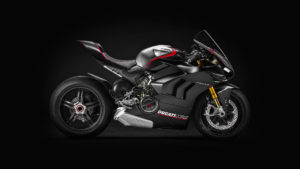 Ducati North America's CEO, Jason Chinnock
While talking to Yahoo Finance, Ducati North America's CEO, Jason Chinnock, said.
"I think that the pandemic has kind of shook the cobwebs out of a handful of people where they decided, listen. If this is the way the new reality is going to be with a new world. I'm getting out and living. And no better way to be able to experience that than to do that on a motorcycle".
19% increase in
returning motorcyclists
According to Chinnock, there are a couple of reasons why there was a 19 % increase in returning motorcyclists. 
Several people are coming back into motorcycling. But there are also many more people getting introduced to motorcycling—and by that. He means they've never ridden before and didn't depend on when they were young adults, they weren't exposed to it at all. These are all new riders, and those are the ones we want to build the future of motorcycling on.
That is why it's so important that we get them hooked on motorcycling because once you get someone hooked on motorcycling for a lifestyle and fun, you can grow with them over time as their needs change, as their desires, as their families change. And we can meet those needs, too.
One thing he is sure of is that it wasn't just one thing. Chinnock points to the recent turnaround in brand perception as a significant driver and an overall expansion of dealerships into underserved areas. 
But perhaps most importantly were Ducati's investments into new and existing products in the right product segments. And one example of this is Multi V4 becoming the number-one selling bike for 2021 in the U.S.
via Yahoo Finance