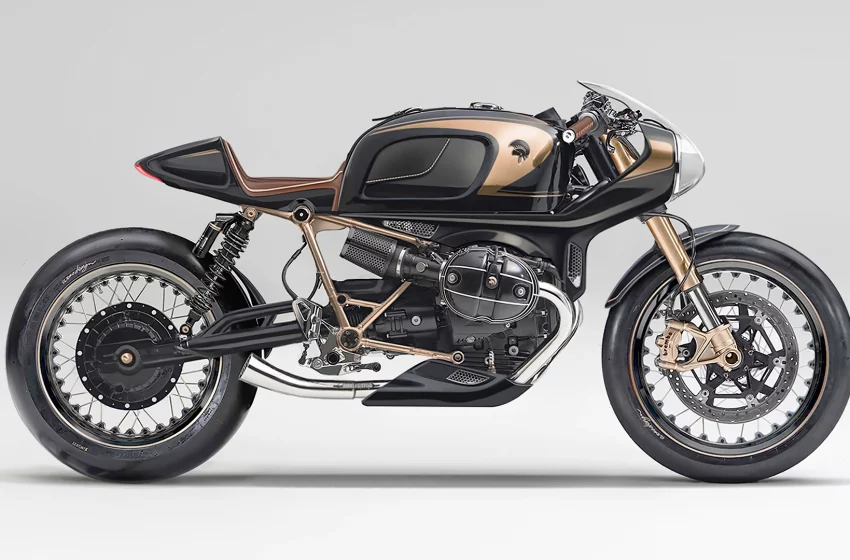 The unmistakable styling of the ARES Design BMW R nineT Bullet
Wheeled vehicles aren't all that comes out of Modena. As demonstrated by this BMW cafe racer from Italian coachbuilder and supercar manufacturer Ares Design. The "Bullet" is the work of Dany Bahar, who also served as CEO of Lotus Group and helped launch the F1 Red Bull team. 
Bullet
Based on BMW's R nineT, a bike designed with customization in mind. Made its replaceable single-sided custom swingarm obvious.Which comes in carbon fibre on the "Bullet."
The combination of a retro, muscular aesthetic with modern performance technology is beautifully realized on this build. Christening the "Bullet" and taking to the road like a classic cafe racer. 
With its aggressive headlight shroud and bold green and yellow colour scheme.The Bullet's traditional sportiness is apparent even at first glance. 
Limited copies
While some details hint at the bike's racing pedigree, based on the R nineT platform. This café racer was hand-built by the legendary Italian supercar shop. And modified with performance and aesthetic upgrades.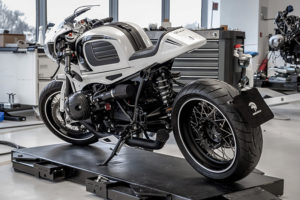 It comes with a carbon fibre single-passenger tail cowl, belly pan, front fender, single-person seat, and an advanced headlight system.
Performance upgrade
In addition to its custom carbon fibre body panels—all of which are crafted in-house by ARES—the Bullet has also been gifted several performance upgrades. Including Brembo callipers,high-spec fully-adjustable Matris rear suspension setup. 
More to add is Kineo wheels, a custom set of rear sets and clip-on handlebars. Other details have been kept accurate to the R nineT's standard classically-styled lines. Including belt drive and scissor-style front-end.
Further maintaining attention to detail, the bike's 1,170cc Boxer twin engine has also been treated to custom pod filters, airbox delete and a bespoke ceramic-coated two-into-one exhaust system.
Rich bodywork
The rich upholstery arrives from the same team that makes the interiors of ARES supercars. Further, we also see handmade saddle, tank strap and handlebar grips.
However, what is exciting to see is bespoke ARES instrumentation, custom valve covers, a cool LED taillight, Monza style tank cap and period-style switchgear.
Inspiration from Retros
While drawing inspiration from retro model lines, café racers have evolved into a lifestyle-oriented motorcycle culture. 
All ARES Design's bikes are hand-built in close conjunction with their clients are given an extensive list of customizable options, so no two bikes are alike. So is Bullet, and it is limited to only 25 copies worldwide.
via Ares