Yamaha R7 gets the limited edition Suzuka 8 Hours livery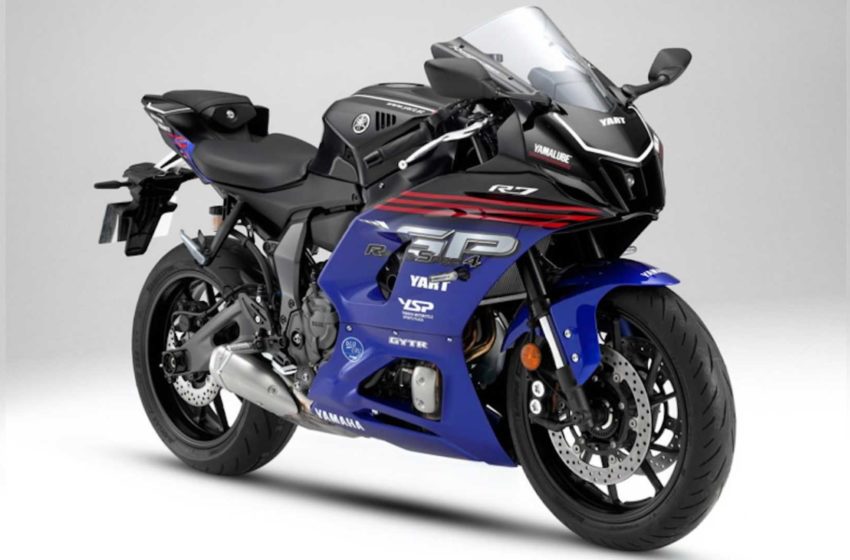 Despite being underpowered, something cool about Yamaha YZF-R7. Makes it a favourite among enthusiasts. 
These bikes were undoubtedly built to be long mile scarifiers in the same realm as their larger displacement predecessors. 
The 2021 model was visually identical to its previous model (and takes inspiration from its elder siblings R1 in some regards). Making things even more enjoyable.
Yamaha's R7 was never intended to go toe-to-toe with the more powerful R6. It arrived to provide a more approachable sportbike experience for new riders. Making it more accessible than its bigger brothers.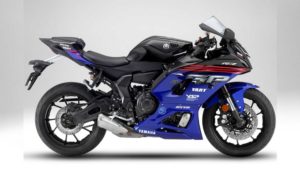 However, this didn't mean that it would not participate in any endurance races. Even if they cancelled those races because of unfortunate circumstances.
The R7 was not identical to the current generation but differed in a few ways, most notably its headlight. When they cancelled the 2019 Suzuka 8 Hours race due to COVID-19 (I know).Yamaha would no longer be fielding an R7 in 2020. 
However, that didn't mean only one R7 would enter as Yamaha. 
Featuring a full-fairing with venting gills on either side of the bike and excellent outer bodywork. One could not deny that the Suzuka 8 Hours bikes were stunning machines. 
Suzuka kit
It wasn't just beautiful, though: machines delivered an exhilarating thrill when ridden on track.
Recently, Yamaha released a limited edition Suzuka 8 Hours livery of the YZF-R7. Supposed to fit the Japanese superbike.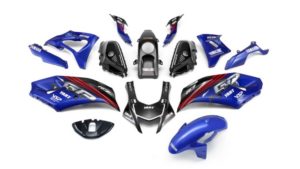 It's called the YZF-R7 YAMALUBE Exterior Set, and it's a full fairing and some other pieces of bodywork that are meant to transform. Your otherwise plain-looking R7 into a sports bike for the track.
The black motif is a direct copy of the YART Yamaha Official EWC Team.
As you can see, the fairings that cover the airbox and engine block comes painted in this black and yellow theme.It being a perfect match to the racer teammate's kit – with only the lettering being white and red lines. 
Yamaha
The fairings are also devoid of any logos, except for those of Yamaha and more. The tank covers feature some whitish-medium grey paint on top, and the lower side panels arrive in gloss black. 
There's some grey frost coming from the tank flaps too, so the whole bike looks like it's been dipped in a clear coat lacquer after painting. 
The entire kit has a headlight cowl, front fender, right and left belly pain, lower fairing, left and right tail garnishes, and top, left, and right tank covers: the entire cost and JPY 220,000, or $1,800.
via Young Machine