This iconic Italian 1947 Vespa is on sale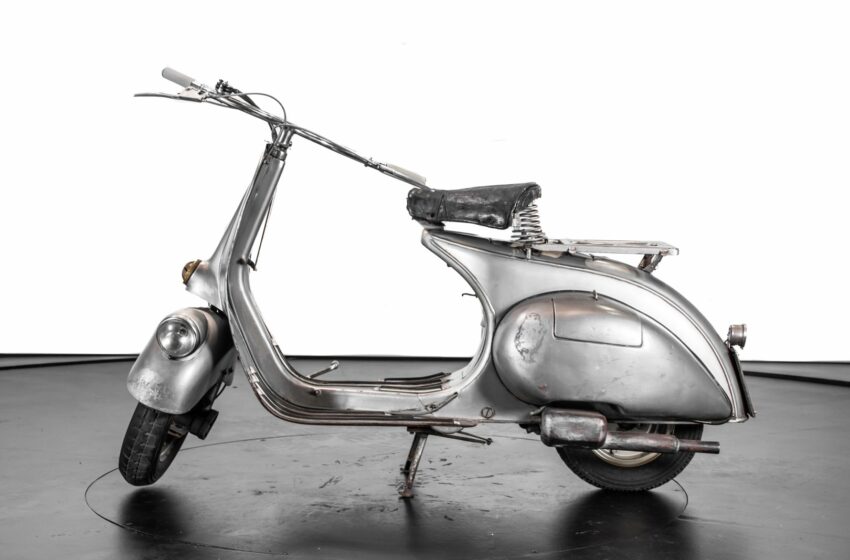 The Piaggio Vespa is an iconic Italian scooter introduced in 1946 and produced in 1947. Aeronautical engineer Corradino D'Ascanio designed it for the Piaggio company, which was initially an aircraft manufacturer. 
Read More : MV Agusta is not on sale
1947 Vespa
The 1947 Piaggio Vespa holds historical significance as the first production year for the Vespa brand. Its introduction began a cultural phenomenon and a lasting legacy in scooters.
The Vespa was created as a solution to post-World War II transportation needs, providing an affordable and efficient mode of transportation for the masses.
The Vespa's distinctive design features a step-through frame and a small, enclosed engine, which became its trademark. It quickly gained popularity due to its stylish looks, ease of use, and practicality. The name "Vespa" means "wasp" in Italian, and it was given to the scooter because of its shape and buzzing sound.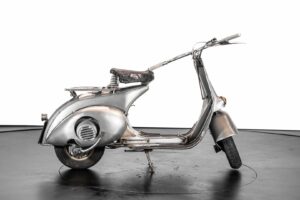 Top speed
The original Vespa model, known as the Vespa 98, had a 98 cc two-stroke engine and a top speed of around 60 km/h (37 mph). It featured a manual transmission with three gears and a handlebar-mounted gear shifter. 
Over the years, the Vespa lineup expanded to include various models with different engine sizes and designs, catering to other customer preferences and needs.
Since its introduction, the Vespa has become a cultural icon and a symbol of Italian style and design. It has been featured in numerous films, fashion shoots, and advertisements, further solidifying its status as a timeless classic.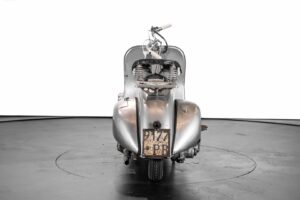 Various models
Over the years, the Vespa evolved with various models and engine sizes, ranging from 50 to 300 cc, offering different performance levels and features. Vespa's popularity endured through the decades, and it remains a sought-after scooter today, with numerous collectors and enthusiasts worldwide.
Read More: Tesla catches fire 
The Vespa continues to be manufactured by Piaggio, with updated models incorporating modern technology while retaining the scooter's distinctive charm.
Now we have a 1947 Vespa model for sale, with a price tag of $ 70,252 (EUR 65 000 listed). You can get more information on the link share below.
Source: Classicdriver