Top 10 Production Motorcycles of 2018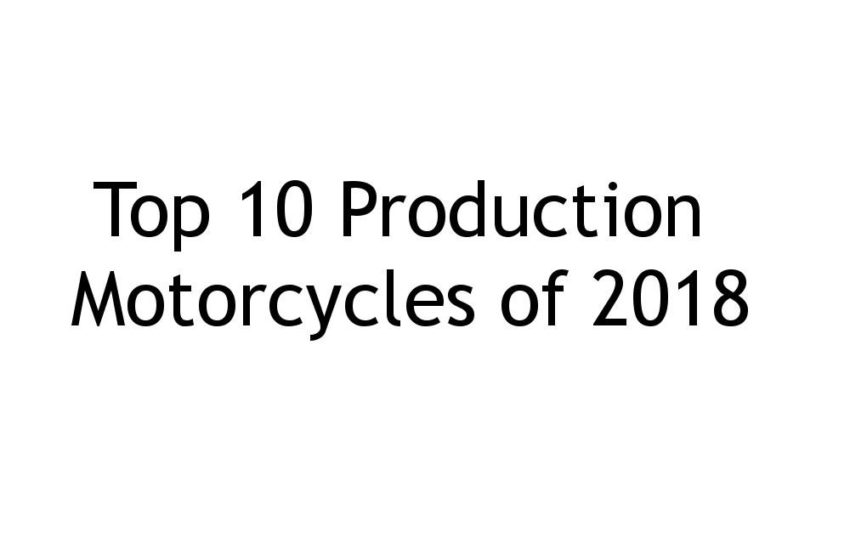 As 2018's bikes start appearing in showrooms there's a new order when it comes to the 'most powerful' contest.
There are definitely lot of those bikes out there but when it comes the most powerful ones of them, this is the best deal of all. The rating, which has been done here, is with the aim of helping most of those who need some base to compare the motorcycles before making their choice.
Kawasaki Ninja 650 KRT and Versys x300 Launch
What makes this rating one of its kind and most reliable is the fact that the data upon which these comparisons are based on the homologation documents produced by the regulation body; Euro 4. So as expected, any other motorcycle that does not meet up with these requirements will not be mentioned in this article. The only exception we shall be making to this rule will be the MV Agusta's F4. It actually finds itself on the fourth position, with an engine that generates an amazing 205 horse power. This output power actually made it appear in the last year's rating of most powerful bikes.
Therefore, without wasting any more time, here are the top 10 that feature in our classification.
10.BMW S1000RR.
Though it happened last year that this BMW didn´t have its place among the top ten, considering the fact that this year the classification has somewhat changed, it is now able to find its way here landing on the 10th position. It definitely is not faster than before, just that the classification that has changed. With an engine that delivers close to 200HP, the BMW S1000RR is a motorcycle that will absolutely make you enjoy. Finding such a motorcycle with quite an amazing performance at the tenth position makes us understand that in the world of today, we have multitudes of"ultra-performant" bikes. And the BMW hype doesn't end there; there is yet another BMW motorcycle set to be released in 2019. That one will probably occupy a higher position in the next year´s classification. (Read BMW S1000RR Review).

9.Yamaha R1 and R1M
It doesn't look like Yamaha is out to make much of hype over the output power of their bikes given that it hasn't changed. The Yamaha R1 still has a power of 200HP. alongside other features such as its amazing power, this leaves it at the 9th place of our classification.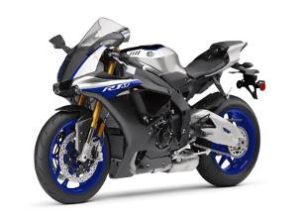 8.Kawasaki ZX-10R
If we now go into using the metric horsepower rather than what we have been using to rate the others ( British units ), then the Kawasaki ZX-10R, would have actually been the first on the list. So actually, this is the first of the bikes to actually attain 200HP in metric units.
7.Kawasaki Ninja H2 SX
The H2 SX happens to be a newcomer to the list. It is definitely less powerful as compared to the full-fat H2 and costs less. Coupled with the fact that it´s created with more of sports-touring performance, many motorcycle fans tend to pick it over any other available bikes. Though it has its maximum output power / peak power identical to 2 other kawasakis but on the other hand barely requires 11,000RPM in other to attain this.
6.Kawasaki ZZ1400 R
This happens to be the third of the Kawasakis present in this classification and it just happens to be the oldest of them present in this classification. It also happens to be the biggest given that it has a motor of 1441cc incorporated within its framework. We obviously expect a repercussion of such a motor on its performance and this is clearly visible with the 10,000rpm power peak it has. This makes it have a whole 100w more than the ZX-10R or better still, the famous H2 SX!(Read Kawasaki Ninja 1000 Review).
5.Aprilia RSV4
Unlike the others, the RSV4 may not be the newest when it comes to superbikes but it still has an amazing power which it can be proud of. It's got that much of an imperial horsepower but requires quite a lot of rpm before ever achieving it unfortunately.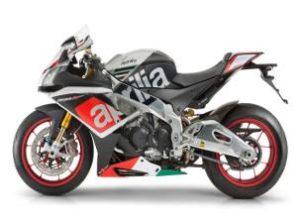 4.Suzuki GSX-R1000
With the latest release from Suzuki being the GSX-R1000 has made the Yamaha company as whole be able to stand head n to the competitors in the domain of motorcycle production. It has an "intelligent" variable-valve-timing engine which is a great way forward as of what concerns the achievements of this company, especially if one were to compare this to older models.
3. Kawasaki Ninja H2
Despite the fact that we are doing the  counting using the metric units, we just got past the 200HP milestone. Even if we were talking in terms of KW which is a more modern way of going about the measurement of power, the H2 still strikingly has passed the 150 milestone too. We also have the  H2R which produced more power but given that is meant for the tracks only and has never been homologated to be used on the road, we cannot have it featuring in this classification.
2.Ducati Panigale 1299 Final Edition
We have this final Edition of the Panigale to be the most powerful. There was the Superleggera version which had earlier topped the classifications last year(2017) with a horse power of 215 and this is what was homologated to be the final edition. Somehow, this was hype for last season. This year, the first place of our rating/classification goes to…..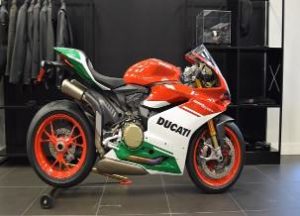 1.Ducati Panigale V4
Truth be told, it is not haphazardly that the new Panigale V4 succeeded in finding its way to the top of this list. Actually, it beats its rivals hands down once it comes to peak power. Its very next rival has a power which is 5horsepower less.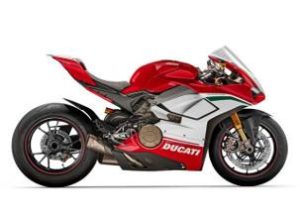 Ducati Superlegerra Gallery and Information .