Triumph collaborates with Gibson to build unique Bonneville T120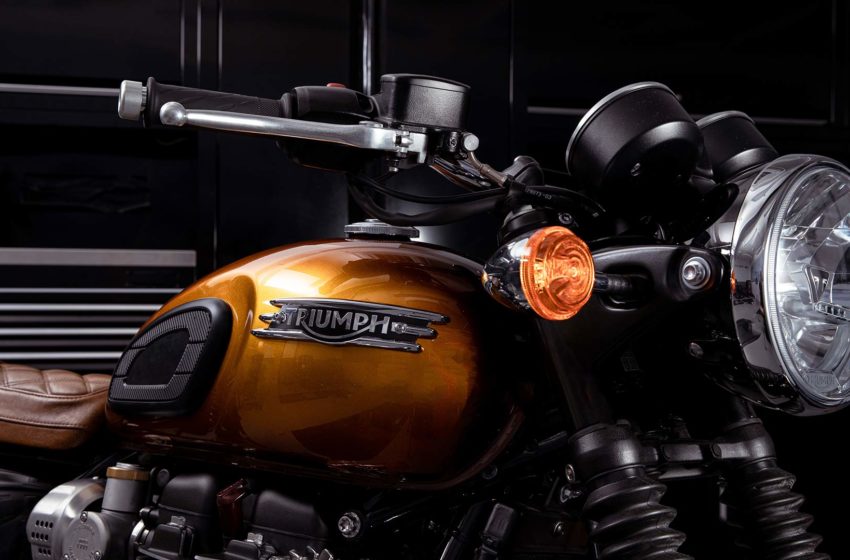 Building on a shared passion for beauty, precision and performance.And inspired by the shared historical significance of the iconic 1959 Les Paul Standard and equally iconic 1959 Bonneville T120.This unique partnership is a stunning one-of-a-kind custom edition of today's generation of each legendary model. 
Created to support The Distinguished Gentleman's Ride in its global charity efforts for men's mental health, prostate cancer awareness, and fundraising.
The 1959 Legends custom edition Les Paul Standard Reissue. And Bonneville T120 feature a host of beautiful hand-detailed custom touches, designed and applied in Triumph's factory workshop.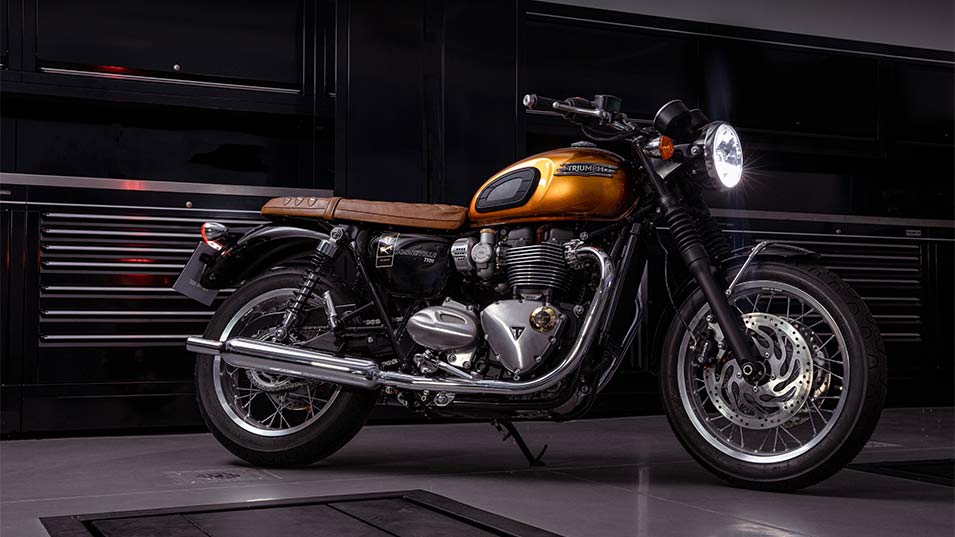 Signed
Together, these will be the highest fundraiser reward for the 2022 ride. 
This one-of-a-kind prize comes complete with a bespoke 1959 Legends Editions certificate of authenticity.Signed by Triumph CEO Nick Bloor and Cesar Gueikian, Brand President of Gibson Brands.
The latest generation of this genuine motorcycle legend, the Bonneville T120. Combines timeless character and style with class defining modern capability and performance.
Beautiful and unique custom paint scheme to match the sunburst finish of the guitar.Featuring Jet Black painted guitar neck and headstock design on the top of the tank. Edged with hand-painted coach lining.
Triumph and Gibson
Low-profile electroformed metallic gold "Triumph Gibson 1959 Legends" badges are applied to the tank. Side panels and front mudguard.
Laser-etched fuel filler cap featuring the Gibson logo.And bespoke alternator badge featuring the "Triumph Gibson 1959 Legends" logo.
Custom brown actual leathe seat, designed to match the leather guitar case. With additional detailing including diamond stitching.Embroidered Triumph logo and custom pick holders.
1959 Les Paul Standard Reissue
A genuine guitar icon. The 1959 Les Paul Standard Reissue is the ultimate Gibson classic. And an accurate clone that's authentic in every detail.From its iconic sunburst finish to the look and feel of each part and its incredible trademark tone.
Unique Jet Black scratchplate with hand-painted coach lining. To celebrate the signature machined engine cooling fins of the classic Bonneville T120.
Beautifully cast, painted and hand-finished reissue switch backplate on the back of the guitar. Featuring the "Triumph Gibson 1959 Legends" partnership logo. Designed to echo the Bonneville T120 alternator cover badge design.
via Triumph