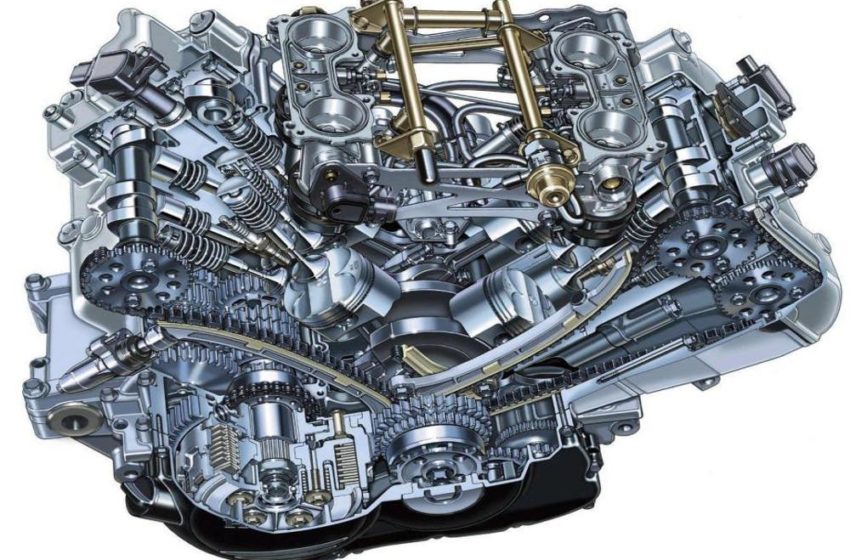 V4 Vs.V5 Engines : The difference
Lets understand the difference between V4 and V5  Engine.
V4 Engine
The V4 is everything you could want in a motorcycle engine. It has been described as the precise engine layout, encompassing flexibility, sleekness, and purity of output. It is extensively used in top level racing, both in super-bike and Moto-GP, and has had great achievements. It does have some downsides however, which need to be addressed at the design phase.
So ideal is the V4 as an engine, that top level racing has sought to either adopt the configuration (as with Aprilia, Honda, Ducati), or mimic it (Yamaha and now Suzuki). The cross-plane crankshaft inline-4 cylinder as developed and produced by Yamaha cleverly mimics the V4 engine's firing sequence in a more compact inline cylinder layout. So what is it about the V4 that makes it such a special engine, to the degree that other manufacturers would spend millions to emulate it?
Similar to the v-twins, this configuration uses 4 instead of two cylinders. Virtually all the bikes in the last decade of the two-stroke GP500 era were fours. These engines are compressed and have almost zero vibration.
V4 90 Degrees
Racing Architecture
V5 Engine
Honda has produced five-cylinder engines for racing, the RC211V 990 cc V5. No V5 engines are currently available in commercial production motorcycles.
Just prior to their collapse, BSA planned a modular family of bike engines based around a 200 cc single. The range was to include the single, a 400 cc twin, a 600 cc triple and a 1000 cc V5. None of these motorcycles reached production.However MondialMoto Italy based manufacturer is coming up with two V5 powered super bikes which would called as V4 R and V4 S.
Honda V5 Engine
Why Motorcycle Gear is important?
---
Pic Credits : Honda VFR 800, Ducati Glasgow and Wikipedia