VanMoof unveils the new A5 and S5, its most cool e-bikes yet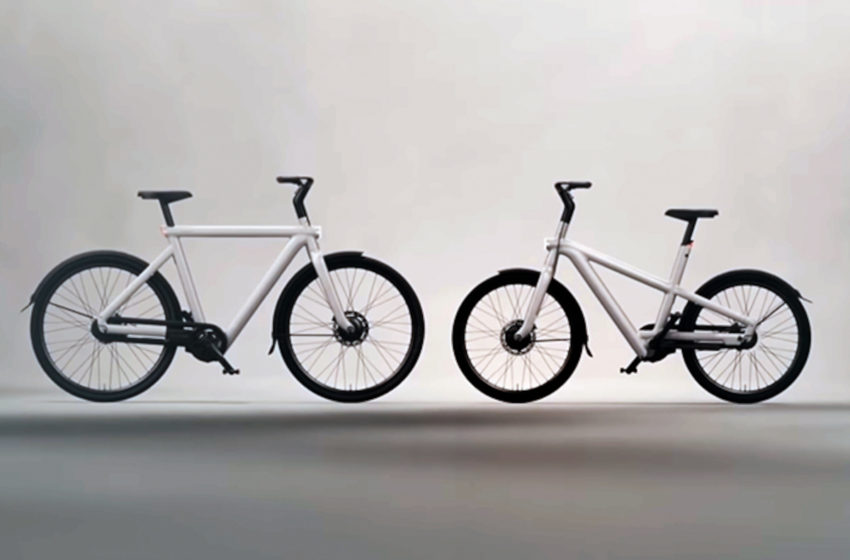 VanMoof is a firm that's all about the bells and whistles. But, not all bells and whistles are created equal. 
And there, at least in my opinion, lies the crux of this post. If ever there was a company that designs with good intention and impeccable attention to detail, it's VanMoof. 
VanMoof
The Dutch company, renowned for its advanced electronic components and motor drives, has just unveiled a pair of ultra-high-tech, urban-focused pedal-assist eBikes that are unlike anything you've ever seen before. 
Far from the cumbersome trip-hacks used by Hollywood villains in the decades past, these are fully integrated bikes.
As I recently reported, VanMoof is a design leader in the urban mobility space thanks to its impressive portfolio of electric bicycles. 
And while the Amsterdam-based brand already produces several power-assisted rides – including VanMoof X3 – it's now unveiling what's undoubtedly its most advanced release to date with the wholly redesigned A5 and S5 eBikes.
eBikes
VanMoof has just released a pair of eBikes with the first in their series of high power-to-weight ratio bikes. The S5 and A5 are the latest developments from VanMoof's nine-year development process, having 165 designers and 320 custom components.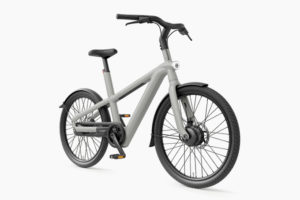 The two models aimed to create lightweight vehicles that were capable of hilly terrain and would still achieve a decent performance on urban streets and cycle paths. With both models sharing different frame designs, only their wheels differ in size and rim type.
One thing these two eBikes have going for them is how easy they are to ride. They also have some unique designs that offer excellent performance while looking incredible at the same time.
The S5 Sports weighs 22 kgs ( 50.7lbs), having full-size wheels and a straight frame, while the A5 weighs 21 kgs (48.5 lbs) with little smaller wheels and step in the frame.
Red Dot
With Red Dot design winners, both these models share the swappable battery having 90 miles (144 km) with a single charge and 35 miles (56 km) on full power mode.
These e-bikes also get VanMoof's WARP SPEED drivetrain that offers a 20 mph (32 km) top speed and has a Turbo boost button that delivers 50ft-lbs of torque.
VamMoof has also got their proprietary Halo Ring interface in A5 and S5. Handlebar integrated LED lighting system displays vital data like battery life and acceleration.
Other high-end features include automatic unlocking. And an integrated keyless kick-lock. A suite of built-in antitheft tech including integrated sensors. And alarms,top-tube frame-integrated 270° visible LED taillights and headlights—a new handlebar with a dedicated app, GPS tracking and remote lockdown features.
S5 and A5 arrive at $2,998, and they are yet to be released. VanMoof will offer a variety of accessories like a front luggage rack.
via Vanmoof