What's the deal with the new MV Agusta adventure tourer?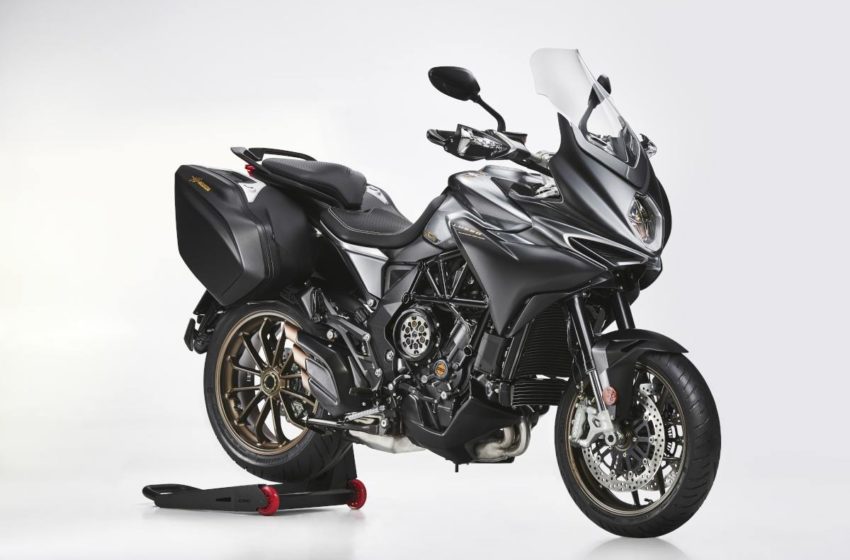 MV Agusta is considering expanding its model lineup by multiple bikes. The only touring machine MV Agusta right now has Turismo Veloce. 
However, as per our UK and German colleagues, Visordown and Motorrad.  MV Agusta plans to add one more machine to its touring lineup.
MV Agusta plans to place the new adventure-tourer bike around Turismo Veloce. The Italian firm has not yet revealed any details on this upcoming model.
The news also extends from the aggressive strategy MV Agusta's CEO, Timur Sardarov, has made clear.
In June 2021, talking to Adnkronos, Sardarov said the Euro 30 million injection was to restructure.
Current Veloce
Quote
"However, now the restructuring is done," Sardarov said. "Now, we will try to change everything to give back nice bikes to people. It is done – we have a completely different structure." 
Sardarov explained his return to MV Agusta was driven by his desire to see the company "become again what it used to be."
And this is one bike from the twelve new bikes he plans to bring.
As per Visordown, the Turismo Veloce's design won't be part of this new creation, at least not only. It seems the chassis will get an all-new approach, considering MV Agusta is already working on the bike's test mules for several months. 
The rumour mill says the new bike will get a sporty character, but it might not become quite as extreme as the F4 superbike did. 
The bike will get USD forks and Brembo brakes, while the engine could adopt the same 800cc inline triple-cylinder engine displacement of the Turismo Veloce.
While there's little information about the official specs of the machine, they did say the engine will come from Turismo Veloce and it is very compact with a triple-cylinder. 
The cooling channels out to the rear of the bike suggests the engine is liquid-cooled. No information on whether they were running Euro 4 emissions equipment, but I sure hope so.
And we may see this new bike in the upcoming EICMA 2021. However further in June 2021, we also saw MV's plans for Non-mobility options and Cagiva.
Non-mobility options
If you are thinking about the options apart from the non-motorcycles category, MV doesnt have any options, and the numbers are not present in the 12 new bikes.
However, MV is trying to address the gap between the lighter and heavy categories, nothing but motorcycles.
Cagiva and Elefant
And they are trying to bridge it by bringing a full range of products.
Further, talking about the rumours, will MV Agusta resurrect Elefant and Cagiva?
As per Sardarov, their marketing team is investigating the best strategy and in the current state.
We hope to hear something on this at the upcoming EICMA 2021.