The motorcycle world is continuously evolving, and we feel it is our moral responsibility to keep you updated.
Today we talk about the Italian marquee MV Agusta. We understand the year 2020 was not suitable for everyone. However, we do see some aggressive show from the Italian brand.
With a new CEO, Timur Sardarov at helms, we knew the show would be aggressive. Under his reign, we focus on how MV Agusta will shape and his plans.
We delve in there past, as we about there present and the future.
Past
In 2018 Timur Sardarov was crowned as MV Agusta's CEO. His first job was to secure MV Agusta, and he did.
Further, he put together a new top management structure and was responsible for bringing Massimo Bordi and Paolo Bettin into the MV Agusta team.
Massimo Bordi, a renowned engineer and manager in the industry, is appointed as Executive Vice Chairman, Paolo Bettin.
In several industrial companies and financial restructuring Paolo had a brilliant track record.
And Paolo takes the CFO seat. At the same time, Giovanni Castiglioni was to maintain an advisory role. However, Giovanni Castiglioni now has formed a new company Creative.
In EICMA 2019 MV Agusta later showcased new models like new Brutale 800 and Dragster RR.
MV Agusta 2019 EICMA teaser
Limited edition Superveloce and Brutale 100 takes centre stage.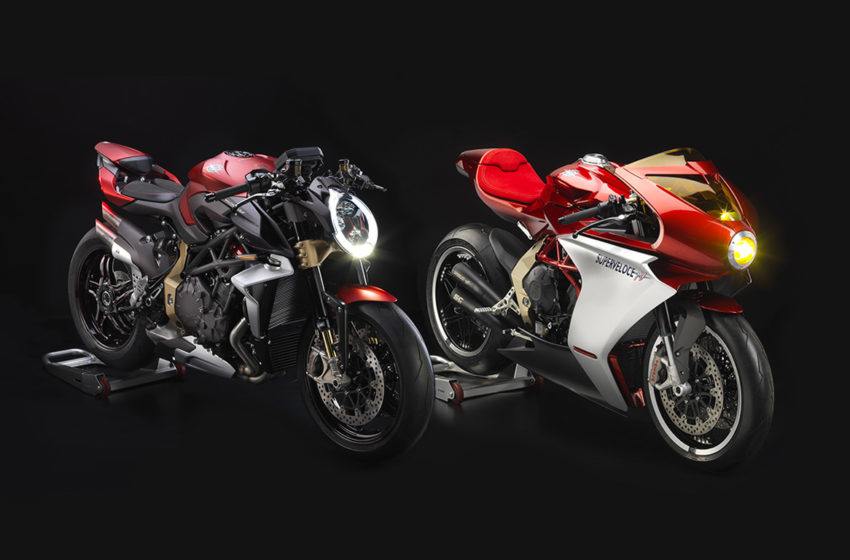 Limited edition Superveloce and Brutale 100
Mid-2020 we see MV Agusta announced to start the production of limited edition Rush. Rush arrived limited to only 300 copies.
Rush again in a limited edition
In the latter half of 2020, we see Filippo Bassoli appointed as Group Marketing Director.
Filipo Bassoli
A very exclusive blue and white Brutale limited to 1 copy arrives. MV Agusta's collaboration with QJ Motor.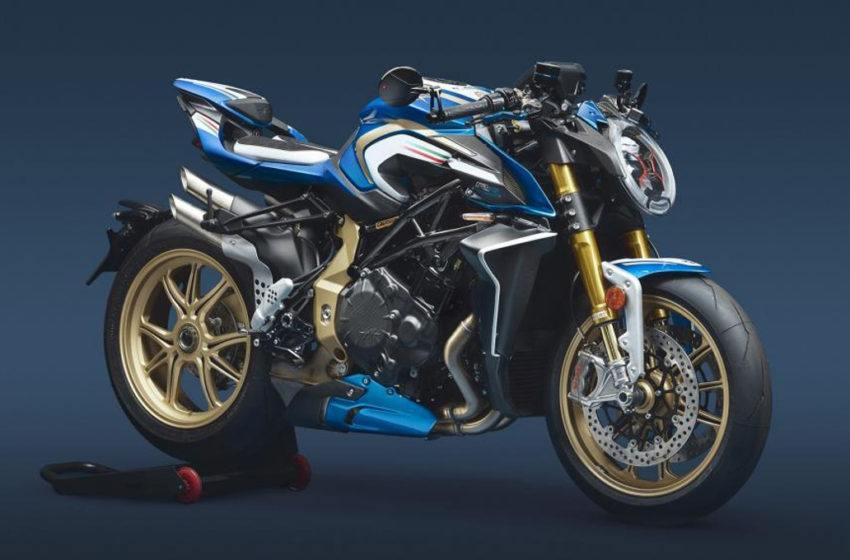 Blue and white Brutale
While the list is long, we can't ignore MV Agusta's working towards society's betterment like the fundraiser for Unicef.
QJ motor collaboration
Present
The current portfolio consists
Rush: 1000

Brutale: 800 Rosso, 800RR, 800RR SCS, 1000RR and 1000 Serie Oro

Dragster: 800 Rosso, 800RR, 800RR SCS and 800RC SCS

Turismo Veloce : 800 Russo, 800 Lusso, 800 Lusso SCS and 800 RC LCS.

F3: 675, 800 and 800 RC and

Superveloce : 800, 75 Annversario, 800 Serie Oro and MV Agusta Alpine
Present portfolio
What do we see in future?
Brutale 1000 RS
As per the french web motorcycle magazine Lerepairedesmotards by the end of 2021, we will see the new Brutale 1000 RR roadster. Brutale 1000 RS is going to be a versatile everyday machine with lighter suspensions and more accessible handlebars.
Turbo
In 2014 rumours were high on MV Agusta pushing a turbocharged motor. Practically in the 700 and 800cc, we will see a three-cylinder turbocharged engine.
In 2014 there were strong Brutale 800 Dragster Turbo rumours.
The turbocharged engine will align with the new Euro5B norms. At the same time, it is not clear if MV Agusta wants to put the turbocharged motor in its faired sports bike or the naked.
800cc new platform
In 2020 we expected to see a new 800cc platform a sports-adv. However, it won't be similar to the present Turismo Veloce. The motor will have a different breed.
Cagiva
At the beginning of 2020 Cagiva owned by MV Agusta had plans to bring lower displacement electric motorcycles. However with the help from Cagiva MV Agusta now plans to get an electric scooter.
Elefant 650
On the other hand, we see Cagiva's mid displacement dual-sport motorcycle Cagiva Elefant 650 resurrected with two different flavours.
First in the 500 to 600cc range and the second with

Three cylinders in the 850 to 950cc capacity.
These two Elefant variants will arrive in 2022-23.