Will Mercedes Benz bring AMG XTR-1 concept in production?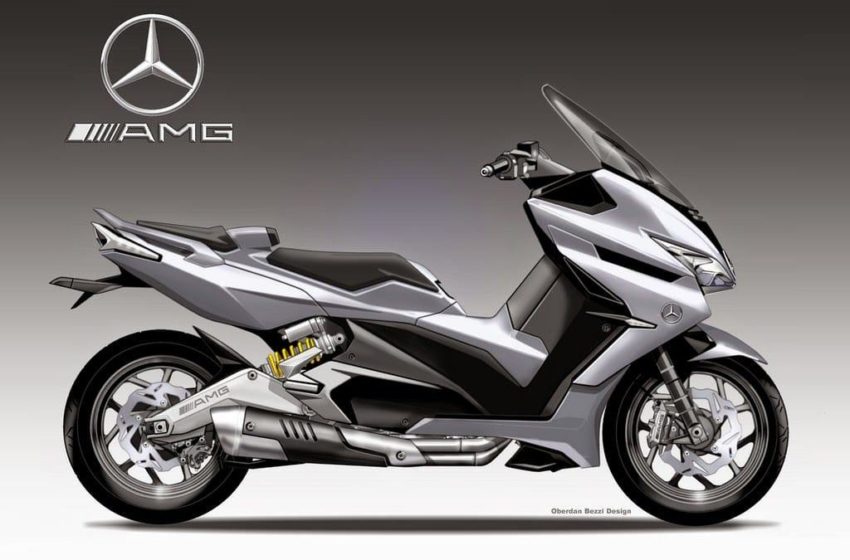 We are just thinking loud. With ADVs getting much momentum. We recently saw Honda unveiling its new X-ADV and Kymco teasing its CV2 concept.
Honda X-ADV
Honda's ground-breaking X-ADV gets a comprehensive update: more power for the engine. 
Plus higher redline and revised gearbox ratios, which come hand-in-hand with Throttle By Wire management, four default riding modes. 
Refined and expanded Honda Selectable Torque Control, all with no loss in fuel efficiency. 
Kymco CV2
The concept comes from Kymco CV2. The look and feel are similar to 2021 Honda ADV as the Kymco's CV2 gets 550 horizontal twin motor. An adjustable rear suspension, the structure entirely aligns with ADV.
However, now Kymco has unveiled a new teaser which shows Kymco has in mind to build the concept into production.
Kymco CV2 concept
Mercedes Benz AMG XTR-1
The AMG XTR-1 ADV concept was born in 2015, and the designer was none other than Oberdan Bezzi.
And look at what he has to say on the concept.
"It is almost impossible for the Germans to do any operation without a clear and well-planned design behind it.
An example could be this Superscooter by AMG, a sports offshoot of Mercedes Benz, which recently became the owner of a large slice of "our" MV AGUSTA.
Of course, since this agreement is recent, the vehicle in question is not the result of the technicians of the Italian company, but of an independent project of AMG.
Mercedes Benz AMG XTR-1
In essence, MERCEDES wanted his scooter to be opposed to those of BMW's Munich compatriots, almost more naturally for reasons of prestige than merely economic.
And then as history teaches us if Mercedes Benz "puts its face" on it as in the case of this new vehicle, it does so to become the absolute reference in the field.
In short, almost a mockery to the competitors who have failed despite the efforts to produce one (or better two) scooters capable of overshadowing the Japanese leader in the sector.
With this XTR-1 AMG and therefore Mercedes are sure to be able to have great success at the "first try" also in the two-wheel sector, and then continue with joint projects with MV AGUSTA.
The specific technical characteristics have are under the wraps except for the 750cc displacement and the fact that the engine is an eight-valve twin-cylinder.
We look forward to it ".
The question is, do we see this Mercedes Benz AMG XTR-1 Concept by Oberdan Bezzi in production.