Yamaha to unveil the new NMAX 125 on June 28th
The NMAX, a two-wheeled scooter with a popular moped for its high-quality style that makes commuting to work and school comfortable, has undergone a complete model change.
With the new model, ease of handling and comfort comes improved, and the functions, equipment are further enhanced, so it is not easy to decide what to introduce.
First of all, the MAX series is famous for its dignified design. So let's start with the styling.
The new NMAX comes based on the design concept of "Prestige Confidence". While inheriting the styling of the past, it embodies comfort and reliability and is even higher quality and stylish.
Four shades
White Metallic B Silver


Pastel dark grey (grey)


Matt Dark Gray Metallic 8 (Matte Dark Gray)


Matt Dark Purplish Blue Metallic 5 (Matte Blue)


NMAX with all-new engine and frame
The new "BLUE CORE" engine, which adopts a traction control system and complies with the 2020 emission regulations, has a "Smart Motor Generator system" that supports a quiet engine start without a "curly" sound at the time of starting, and a signal waiting. 
However, it comes equipped with an "idling stop system" that is quiet and contributes to fuel efficiency.
The newly designed frame further improves handling and ground contact. Combined with the optimum setting of the front and rear suspension, it achieves both a comfortable ride and sporty handling.
In addition, there are plenty of rear suspensions that can initially be adjusted in two stages and new lightweight cast wheels on both front and rear!
In addition, it is
fully equipped with comfortable equipment such as an easy-to-read full LCD meter, a front trunk with a built-in 12VDC jack, and an intelligent key system
"Yamaha Motorcycle Connect (Y-Connect)", a dedicated app to make your bike life more comfortable and enjoyable.
From the new NMAX, you can now use an app that can work with the vehicle itself!
You can see the "incoming call", "SNS notification" of your smartphone on the meter on the vehicle side.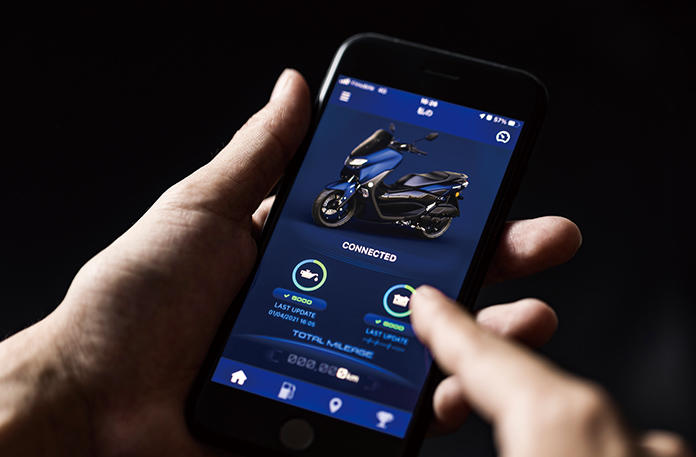 And also can display engine speed, throttle opening, acceleration, and instantaneous fuel consumption.
Be sure to stop the vehicle when operating the smartphone.

Do not let go of the steering wheel while driving.

Always keep an eye on traffic conditions and concentrate on driving.
The new NMAX also has a comfortable selection setting, equipped with cosy accessories such as a rear box and screen.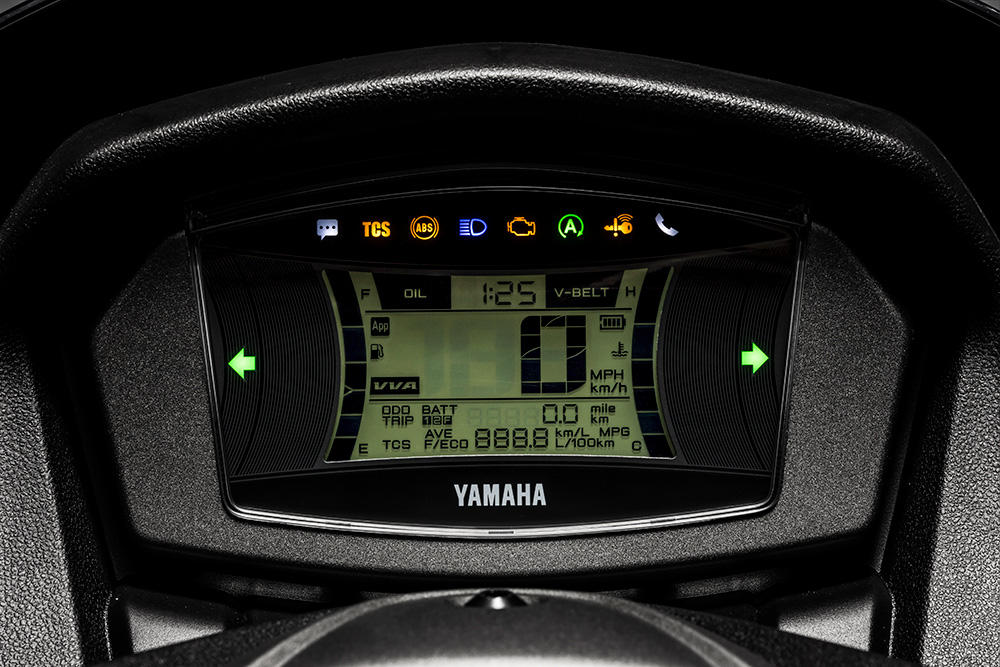 The fully remodelled "NMAX" will go on sale on June 28th.
Video