Yamaha's new MT-09 'Cyber Rally' concept bike looks chic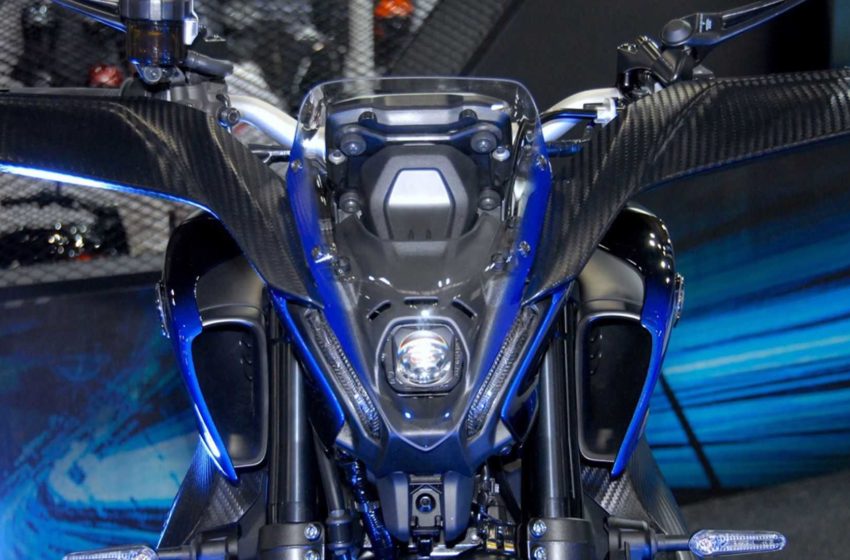 The latest generation of the MT-09 (introduced in 2021) was a need to revamp that gave the bike a new lease on life. That update hit the overall motorcycle market, spurring Yamaha to create the MT-09 Cyber Rally, which premiered at a show in Osaka, Japan.
The MT-09 is a bike at home in the city, but Yamaha wanted to take things to the next level. At the recently-wrapped Osaka Motorcycle Show, the firm unveiled the MT-09 Cyber Rally concept, which takes the supermoto aesthetic to new heights. 
Cyber Rally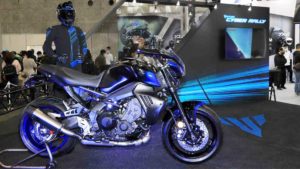 The concept's headlight cover, square headlight cowl, tail section, handguards, side number plates, tank covers, and fork covers create a cohesive unit that screams urban hooligan. 
It's only natural that the cybersports motif would appear on any motorcycle. Take a look at Yamaha's new MT-09 Cyber Rally, and you'll see what we mean.
MT-09
The MT-09 has spawned its concept sibling, the aptly named Cyber Rally. Yamaha claims to have gone back to the drawing board and decided that the MT-09 is "always on the razor's edge between control and limit." 
It leads them to believe that if the bike is supposed to be edgier, it should be designed with "classic supermoto styling elements." However, with an alien aesthetic with handguards made from carbon fiber. We also see that the handguards and windscreen are now a part of the new headlamp.
Versatile
The Yamaha MT-09 is already known for its versatility, but in a new variant unveiled at the Osaka Motorcycle Show, an extended silencer, radiator shrouds, and new bodywork have taken the bike even further. The name chosen for this naked bike variant is a mouthful – Japan's Team Blue have christened it the MT-09 Cyber Rally.
When it comes to futuristic design, Yamaha motorcycles are among the best. Their accessories partner, Y's Gear, has taken the MT-09 and given it a total makeover with their Cyber Rally bodywork kit. However, Yamaha has not confirmed any MT-09 Cyber Rally kit at the show.
via Visordown, Asphalt and Rubber and Bikewale