2022 Aprilia Tuono 660 Factory gets more power, weighs less
For many motorcycling enthusiasts, the word Aprilia doesn't need much introduction. So, let's talk about the new Tuono Factory 660 instead. The Tuono is a popular bike for those looking for all-around mid-range bikes and more than just performance.
With the Tuono Factory 660, Aprilia has achieved a milestone in performance bikes. Weight and engine power are combined in a unique way to produce a breathtaking sporty motorcycle. Its versatile body makes it fast as well as comfortable to ride. 
In addition, Aprilia has achieved a previously considered impossible feat. The state-of-the-art Tuono Factory can do more than its faired brother Rs 660 but weighs less. 
New chassis
The secret is in the new lightweight chassis.Which is an evolution of the excellent RS 660 chassis and takes the rider experience to another level.
The Tuono 660 Factory 2022 is upgraded with fully adjustable elements to the spring and suspension. It results in more sensitive responses and increased agility. What is the point in adjusting the parts if it doesn't work together at the end? 
We get to see the 41 millimetres Kayaba fork, which you can now adjust in the form of preload, compression and rebound. Sachs suspension strut can now be adjusted. While you can adjust the preload with the help of a hook wrench.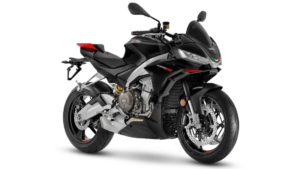 Powerful powerplant
The more powerful the motor, the better it can transfer its power to the ground. Therefore, APRILIA also offers a sprocket one tooth smaller in the Tuono Factory. And that is to increase the already plentiful torque so that even steep hills are no longer an obstacle for the young couple. So it gets five hp more and two kg less, so it gets a total of 100 hp and 67 nm of torque.
Strong electronic package
Moreover, the standard quickshifter allows changing the gears smoothly. In addition to the already extensive electronics package. Some of the highlights include – among other things – cornering ABS, traction control when leaning and cornering lights.
The Aprilia Tuono Factory 660 isn't just the naked version of its successor, unveiled. It is a whole new model, with a new chassis and technical solutions.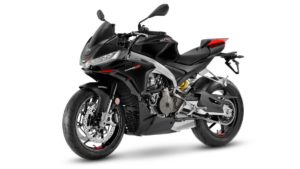 Weighs less
In keeping with the current tendency toward downsizing, Aprilia has managed to reduce the number of elements. And with the help of a new lithium-ion battery, it weighs less by two kilograms, making the weight of the new Aprilia Tuono Factory stable at 181 kilos with full tank. Aprilia has also eliminated the pillion footrests.
In the new top version in Factory Dark, the Italian manufacturer Aprilia offers its latest naked bike, "Tuono". In Europe, it is available from the dealers from March 2022 and costs 500 euros more than the standard version of 10,990 euros.
via Motorrad Online