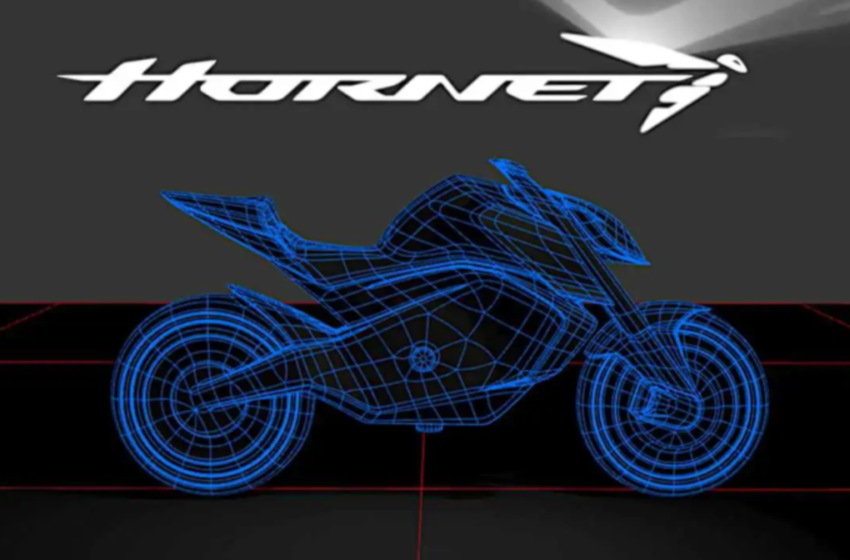 A closer look at Honda's new Hornet concept
As it was called, the Honda Hornet concept appeared to be a revival—in computer-rendered form—of a legendary nameplate from Honda's past. Now, just months later, the same idea has emerged in another official video and is looking more like a production bike than ever before.
Honda branded the concept as a "Future Sports Bike despite its eye-catching shape." Perhaps indicating a return to form for one of Honda's most successful sporting motorcycle lines. Since then, things have been quiet on the new Hornet front, but that has changed.
Honda has a history of reviving one-off designs and concepts. So it's no surprise they're at it again with their latest release, the Honda Hornet Concept. 
Based on the recent popularity of the Honda CB350.A classic example of revival as the bike was produced in the 1970s and recently brought back to life by Honda.
The concept features a striking design that adjusts aesthetically to its environment and a host of modern tech innovations.
Honda Motorcycles has been producing its Hornet lineup for a while. And it's pretty safe to say that the nameplate has its share of fans. 
But will those fans still be around when a new model finally does come along? The concept above would seem to suggest that Honda is thinking about it. At the very least, Honda isn't likely to simply abandon the name.
And comes to the fore with the help of two videos shared by Honda Motocicletas España ( Honda Motorcycles Spain), which we see on their official Instagram handle.
Teaser
Honda has released a video that looks like a teaser for the new Honda Hornet. The video is a montage showing all the different logos associated with the Honda Hornet since 1988, celebrating their most popular bike. The music goes well with the images and fits what is shown.
While Honda hasn't released any firm information regarding the new Hornet. It's the sound that has caused the most chatter amongst fans. 
The clip suggests that the new Hornet will be powered by a twin-cylinder engine. Though there are some divided opinions on this.
Well, we hear you loud and clear. But we're about to show you that Honda doesn't plan on showing up for work without bringing its game to the next round.
The latest video in a long series that Team Honda is currently sharing is a short one, but it packs a powerful punch into the form of a mechanical wailing. Most likely indicating some gruffness being spewed out into a void atmosphere. 
We hear what can only be called a twin. And if you think we just imagine things because we want them to be correct. Then perhaps your mind can be changed by the captivating sound clip. You can see the video here.
Honda has just given us a fresh glimpse of its next-gen Hornet via a new concept. Representing a design study. Honda's so-called Hornet Concept packs some of the firm's cutting-edge technology.
And though Honda hasn't said much about the design. We can glean some hints about what it means for the next-generation model that is likely to see production in Japan and other Asian markets.
When do we see it? It could be 2023 as it marks the Hornet's 25th Anniversary.
via Ridepart