Honda reveals teaser of new Hawk 11 – all you need to know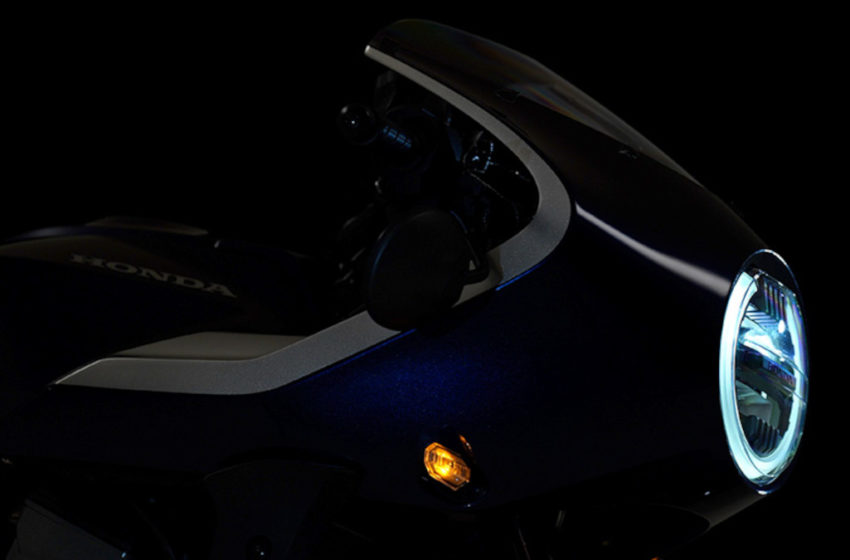 After teasing a new bike powered by the exact 1,084cc parallel-twin found in the Africa Twin and Rebel 1100, Honda has finally let slip this bike is indeed coming to fruition. It will be called the Honda Hawk 11 .And will Honda will unveil to the world at the Osaka Motorcycle Show in Japan in March 2022.
Honda just set the Internet ablaze by releasing the first teaser image of an upcoming bike has long been rumoured to be coming — the Honda Hawk 11. 
The Honda press posted the phone on one of Honda's official Japanese web pages. Leading to a 25-second teaser video. 
Now we're left with more questions than answers, but there is some good news. The teaser's first impression and the image look similar to the Triumph Thruxton R TFC. However, the video is a little dark.
The company will release a second teaser sometime between now and March 19. While we have been eager to talk about Honda's all-new motorcycle in the years after Honda announced this bike would kickstart a new lineup. It has rarely been our fault as the Japanese OEM has diligently kept everything related to this project on lockdown — even in terms of information. 
It also seemed like the dominant rumour mill wanted to keep things unclear despite multiple supposed facts floating around.
Teaser 
Honda's been quiet about the new Hawk for some time. But that changed yesterday when the company broke its silence. And uploaded a short teaser video on its official website. 
The video shows a blacked-out bike hiding under dark grey fairing around its single round headlamp later gets illuminated in the 25 seconds video. 
Although it was initially said to be teasing the future Africa Twin. A glance at the motorcycle revealed on social media shows. We are not looking at an Adventure Sport Touring motorcycle. Or even a tourer as it looks different.At least what we see in the teaser.
We know now that the new bike is an all-new model, not something succeeding an existing bike (like the CB1000R). However, it remains a question.
However, we won't see many changes when it comes to the engine.
via Hondago, Hawk11 and Honda Japan