Fantic to up the game with twin powered Caballero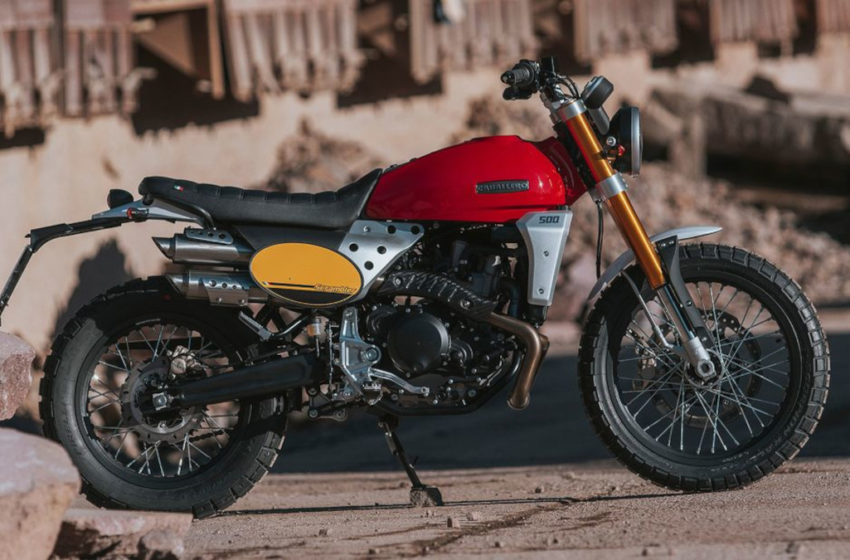 Depending on whom you ask, the 2022 EICMA show could be the biggest bike show of all time. Fantic is rumoured to unveil a new caballero model that draws inspiration from current models. And the classic Fantic Motor-Caballero legacy.
If these rumours are true, this could be one of the biggest debuts at EICMA 2022. Depending on the styling of this new machine. It could also have a significant impact on future Italian scrambler models.
The Fantic Motor Corporation name was purchased in 2014. By a group assembled by former Aprilia Director of Product Development and R&D Mariano Roman. 
The group revived the brand by turning to Chinese engine maker Zongshen for more than help. As a result, the Fantic bikes were powered by the Zongshen single-cylinder mills.
The Italian company acquired the rights to the historic Motori Minarelli from Yamaha in 2021.And it has played a crucial role in Fantic's rejuvenating its brand image.
With the acquisition came several vital rights; the first is access to production capacity. Minarelli current manufactures roughly 90,000 engines per year. 
However, the plant can produce 200,000 engines annually. And they had built around 20,000 motorcycles in 2021. Which could be slightly raised to 30,000 when the plant becomes entirely functional.
Roman said
"Our goal is to have our engines power the entire Fantic range within the next two years. All our models, motorcycles and electric bicycles.Will be produced 100 percent in Italy. And it also includes all engines."
The CEO of Fantic recently hinted at the possibility of a twin-engined motorcycle on their future models. 
Not that they've said it would be happening, but the idea is still a fascinating possibility. 
While solo engines have mostly powered Fantic motorcycles. This new model would likely take off the firm's retro-racing models powered by twin engines. While it remains a pie in the sky proposal at this point. It's still fun to think about product possibilities from one of Italy's more exciting sports bike brands.
Fantic Motor has hinted at a possible Caballero twin-cylinder model, should they receive good feedback from EICMA show goers.
If this news turns out to be accurate, we're going to see a fully-fledged super-naked adv from Fantic — that one-ups the Benelli TRK 502. Or is it just wishful thinking? We have no idea at this point, and neither do our Italian friends, but we sure hope it's going to happen.
However, Romain further said.
"I believe that at the next EICMA show in Milan in November this year, we will have a nice surprise for you in this segment. The success of the Benelli twin is too big to ignore!"
via Lerepairedmotards and Fantic