Alex Rins changes the colour of 'Susie' Suzuki GSX-R 1000
Alex Rins posted an image of his bike with new colour and graphics.
He posted the image on his official Instagram handle.
Rins has the Suzuki GSX-R 1000 the same bike helps him for the training. He has affectionately named the bike as Susie.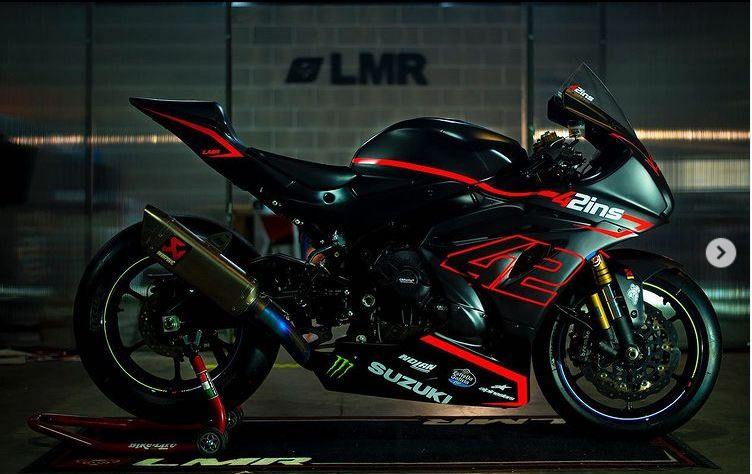 The new livery now gets the dark matte black colour with the thick dark red line that starts from the fairing, goes on the tank and is seen on the rear.
The no 42 comes mentioned with the same dark thick red line with the sponsors like the Nolan, Monster and more.
The rims too come in dark black with white outline. On his new bike, Alex Rins 2020 says " Meet the new Susie. After all the hours that we have to spend together training, she deserved a new look".