Aprilia RS-GP bikes were both back in the points at the Americas GP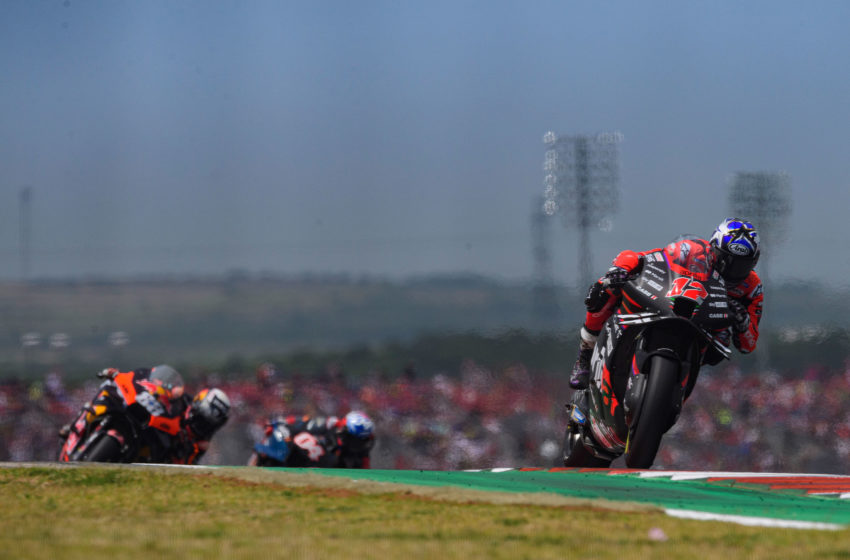 Our RS-GP bikes were both back in the points at the Grand Prix of the Americas. With Maverick Viñales in the tenth and Aleix Espargaró in the eleventh at the chequered flag. 
After such an overwhelming victory as the one in Argentina – just a week ago. We fans would like to wipe out the memory of everything that went before it, but we shouldn't forget. Remember that in Texas, in the race held just last October at the same circuit, we saw an RS-GP in evident difficulty.
This weekend's bike was far from its true potential, far from the dreams it has managed to establish in our eager minds. Yet still hugely faster and more capable than its 2021 version. Enough to compete on equal terms with opponents at perhaps an all-time high level.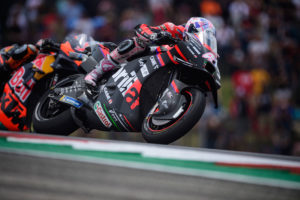 The job of us fans is now the same as that of our riders and, therefore. Just as tricky: to keep our eyes on the next bend, sometimes even on the finish line.Without forgetting the path that brought us here. It is the only way to come out quick: faster and faster, lap after lap.
Aleix and Maverick immediately showed they could count on a good racing pace in Austin.Despite a Saturday qualifying session that saw them only miss out on Q2, finishing with the 13th and 14th fastest times.
Despite starting from the fifth row of the grid, our riders rode a solid race, collecting points for the classification. Viñales, in particular, was very comfortable in the race, setting the third-fastest time. At the same time. Espargaró finished the weekend, leaving behind a particularly challenging track for him, with third place in the riders' standings.
Fellow racers, what more could we want than a thrilling season with Aprilia among the leading contenders? Only the arrival of an even more adrenaline-fuelled "second season": the one that's about to start with the return of the MotoGP Circus in Europe!
ALEIX ESPARGARÓ
"I tried my best to be competitive here, but this is a track that I have never liked, and it is also not the most favourable for our bike. In free practice and even in the warm-up session. I managed to maintain a good pace anyway, but I struggled with grip from the first lap in the race.
Knowing that I wouldn't be able to maintain the same pace as the best, I tried to be as fast as possible without making mistakes because it was important to capitalise and earn some points. Even on a complicated weekend like this one. We have reason to be satisfied with this first portion of the season."
MAVERICK VIÑALES
"To be honest, the bike was working extremely well today. I couldn't have asked for more. The limitation we are working on intensely is speed on the flying lap. In this season, with this level, starting from behind means compromising the race, even if your potential pace is high. In any case, I'm happy because the right feeling is just about there. I feel good on the Aprilia, and I can't wait to begin the European part of the calendar."
via Aprilia