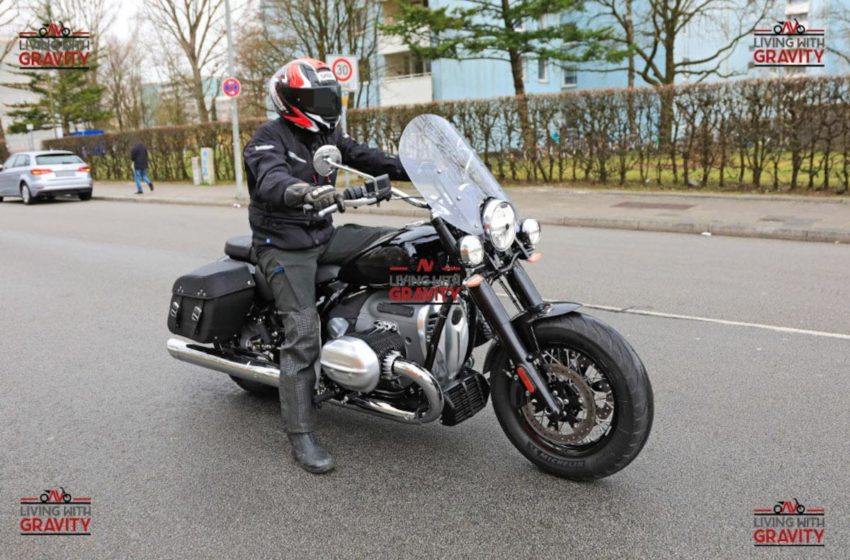 BMW R18 touring variant spotted
On March 9 BMW Motorrad the motorcycle division of BMW (BMW Motorrad) announced about its the new cruiser BMW R18.
The R18 is a commercial version of the concept bike, a concept bike announced by BMW Motorrad in May 2019. 
The Concept R18 is a custom bike developed by BMW Motorrad with classic design icons, focused on the future of boxer engines began in the 1960s.
The BMW R18 comes with with a two-cylinder boxer (horizontally opposed) engine called "Big Boxer" newly developed by BMW Motorrad.
1800cc 2-cylinder boxer with the most massive displacement in BMW history
The newly developed two-cylinder boxer engine has a 1800cc displacement. It comes with a two-cylinder boxer engine with the most massive displacement ever and has 91bhp of power and 157Nm of torque.
The appearance is conscious of BMW Motorrad's flat-twin engine. BMW has also adopted the latest air cooling system and oil cooling system.
The new big boxers are air-cooled and have large ribbed cylinders and cylinder heads. 
The engine alone weighs 110.8kg, including the gearbox plus intake system and comes vertically divided aluminium engine housing.
Further, the crankshaft has two connecting rods with the I-shaft mounted on plain bearings. 
The cast aluminium piston has two compression rings and an oil wiper ring. The cylinders come coated with light metal.
Two Variants
And last year we saw two mules. One with the bubble exhaust and others had a flat round exhaust. 
The round flat exhaust variant which is also a 2021 BMW R18 Touring variant
BMW Motorrad already has unveiled the one with the bubble exhaust R18. 
The BMW R18 variant is already unveiled 
However, the one spied is  R18 Touring version which comes with few changes and they are
The windshield
LED headlamps with auxiliary lights 
Round flat exhaust
There are no changes in the performance specs. We could see BMW Motorrad bringing this R18 touring variant in 2021. And we may as well see this variant in India.