CFMoto teases electric scooter ' Zeeho'
The Chinese CFMOTO_Official has presented a new EV sub-brand called Zeeho and revealed the first product. The Zeeho Cyber Concept. 
Zeeho is close to the english word ' Zero '.
The production version of the Zeeho Cyber Concept will be in the market by the first half of 2021.
Cyber Concept
The Zeeho Cyber Concept looks sporty, slender and compact. The focus is on performance and technology. 
The Cyber Concept comes with winglet flashlights, LED headlights a digital dashboard with WiFi, GPS and more.
The most exciting piece of the tech on the new electric scooter is a 360-degree camera system.
CFMoto emphasizes the Zeeho Cyber Concept using the same high-tech processes used by KTM.
It could well mean the main competitor to the Zeeho is whether the upcoming electric KTM scooter. 
This KTM comes on the Indian Bajaj Chetak platform.
The Zeeho Cyber Concept has a centrally mounted, water-cooled, IP 67-classified 'Cobra' engine with a high energy conversion efficiency of 92 %. 
This engine delivers 10 kW power and 213 Nm torque (on the wheel). The Cyber Concept reaches 0-50 km / h in just 2,9 seconds and has a top speed of 110 km / h. 
Three driving modes are available: Eco, Street and Sport. The new electric scooter uses Pirelli tires and 215 mm Brembo disc brakes.
The Zeeho Cyber Concept has a 4 kWh lithium-ion battery pack with an action radius (NEDC) over 130 km. 
The battery pack has a lifespan of 2500 cycles. The wide operating temperature range from-20° to + 55°C.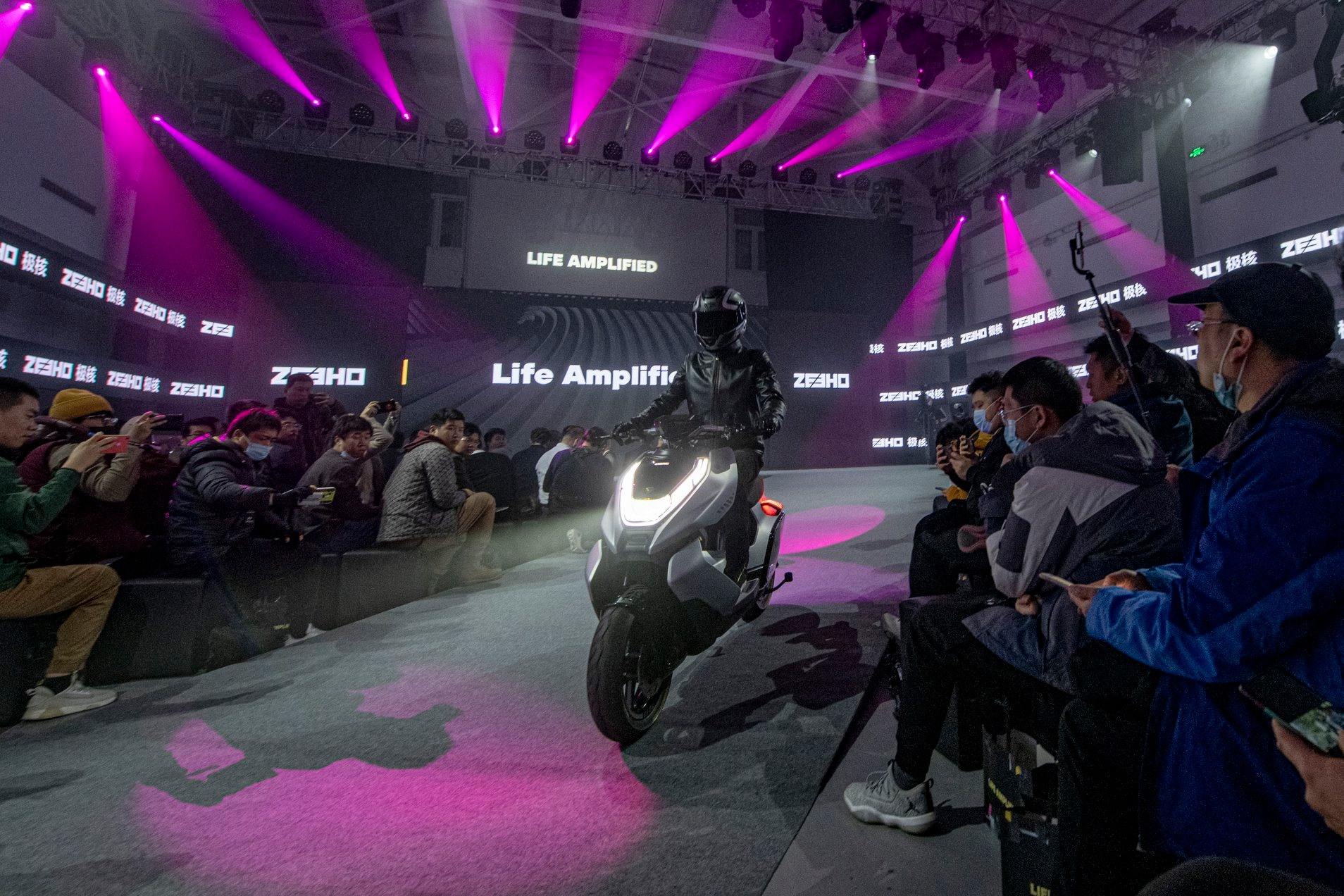 It ensures you can use mobile scooter in different climatic conditions. It takes 30 mins to Recharge up to 80 %.
During the presentation of the Zeeho Cyber Concept, the teaser indicates there will be four EVs in the distant future, including a Zeeho electric motorcycle.
We are looking forward to it.