Kymco unveils the three-wheel CV3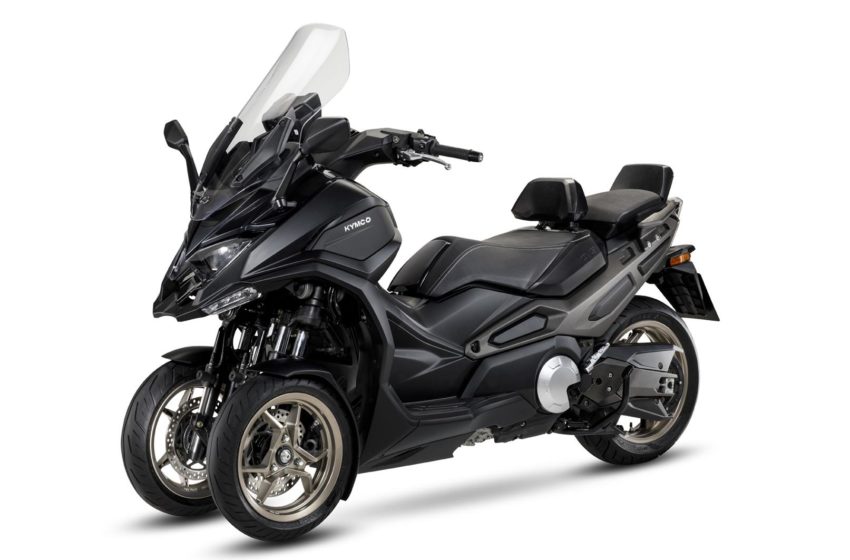 Kymco has unveiled its three-legged CV3 scooter. The CV3 combines the characteristics of both the worlds two wheels. As well as three wheels which are stability and performance.
550.4 cc, liquid cool, DOHC 4-Stroke 8V in-line twin motor calibrates. To make 38 kW (56 bhp) / 7500 rpm power and 53 Nm / 5750 rpm of max torque.
From the suspension point of view, it has Telescopic front suspension, and the rear has the unit swingarm. The scooter comes with all LED lighting and has storage space to carry a helmet.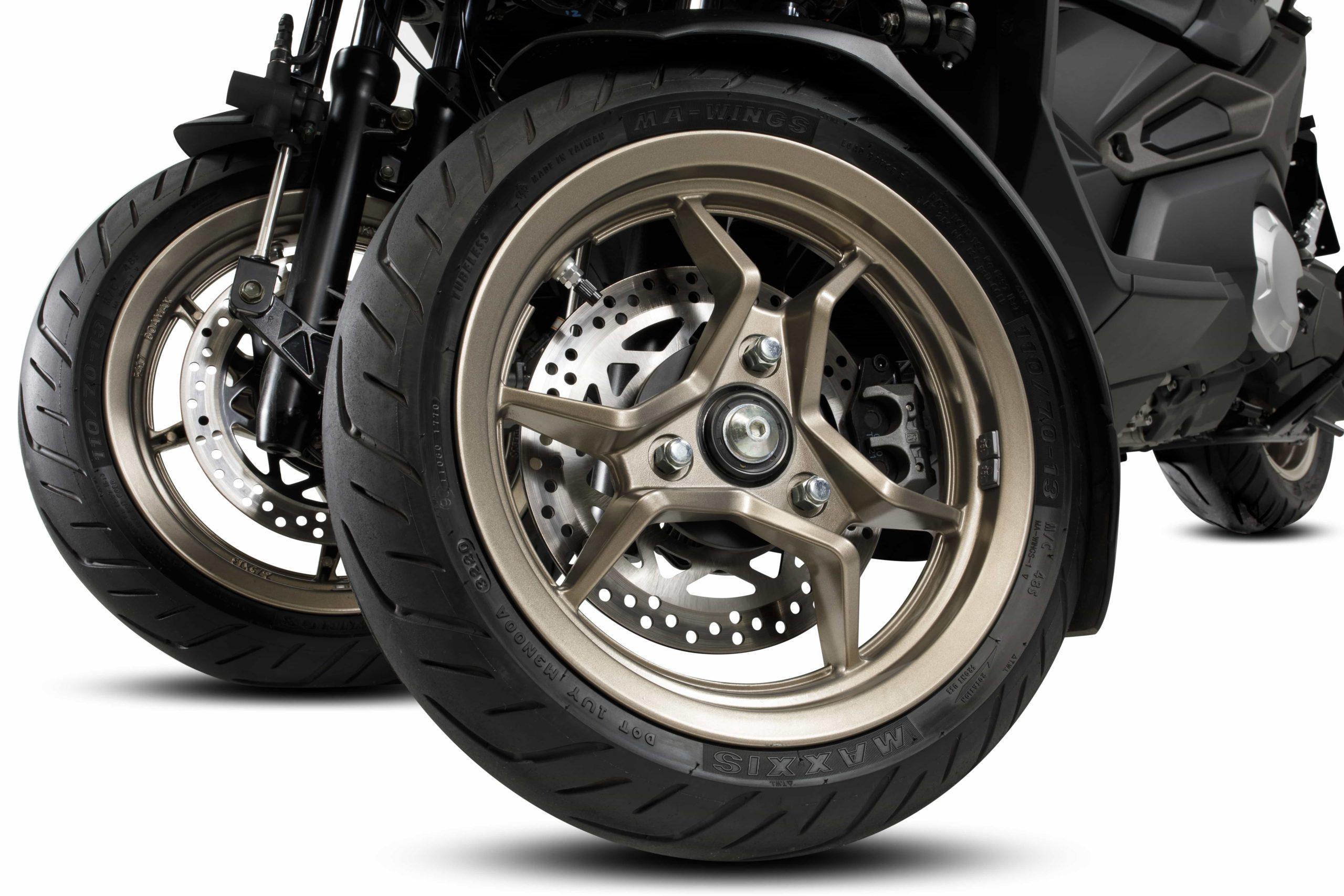 13inch front wheel + ABS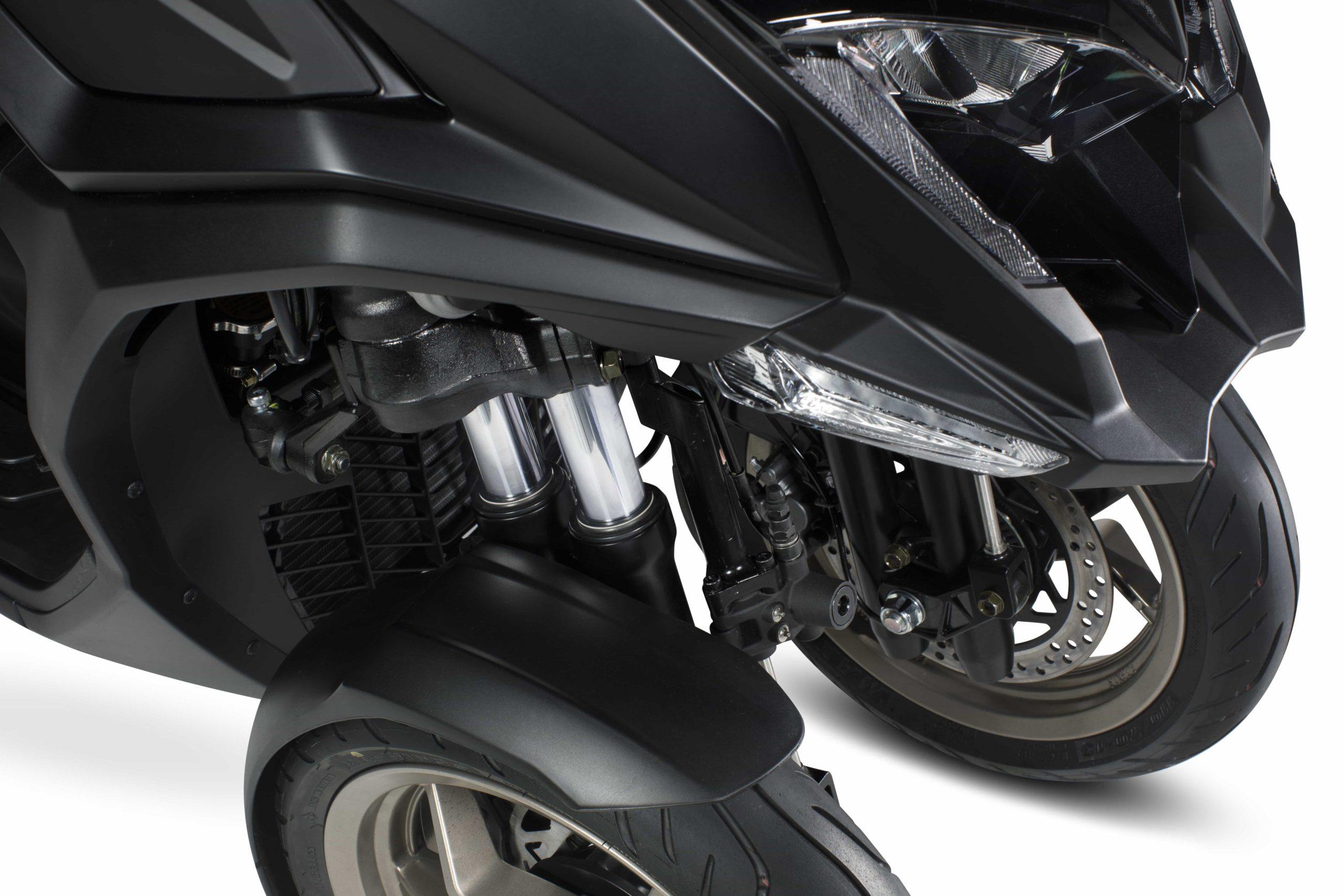 Telescopic fork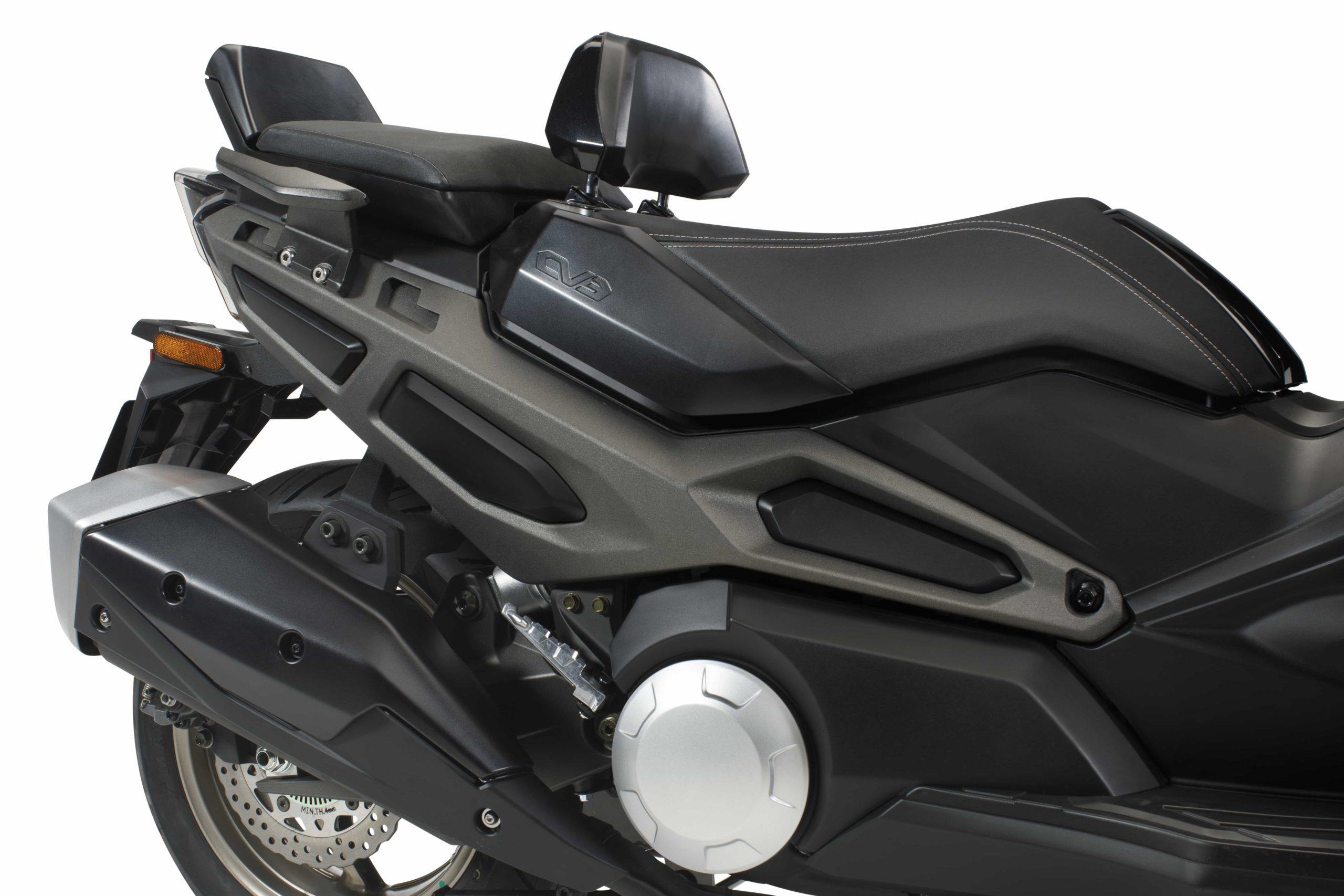 Separate seats
Power transmission matrix( PTM)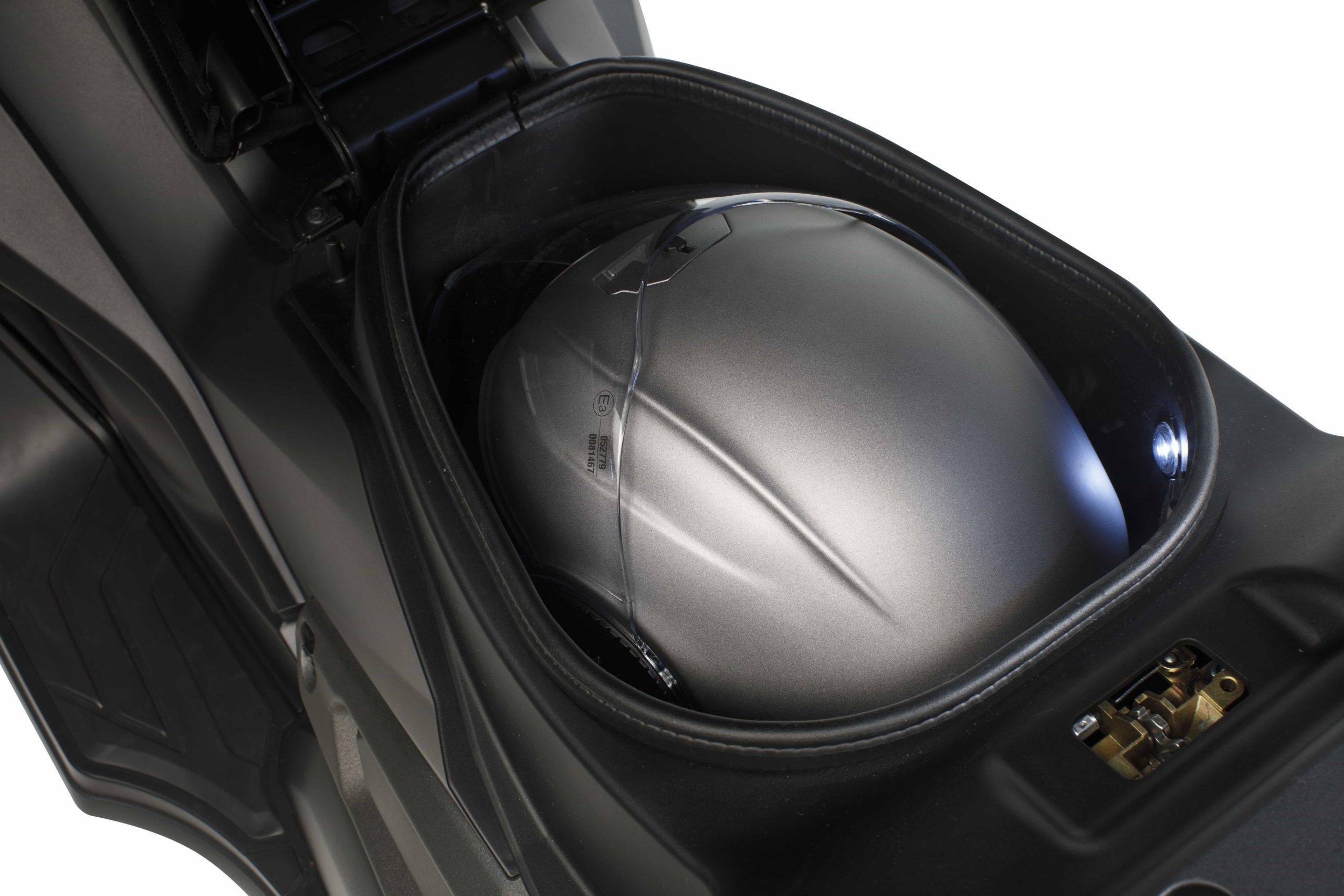 Enough space to keep the helmet
Hand bar
Multiswitch
Beside15.5 L capacity, the entire package is 280 kg curb weight the CV3 is available in grey and black.
Video
Specs