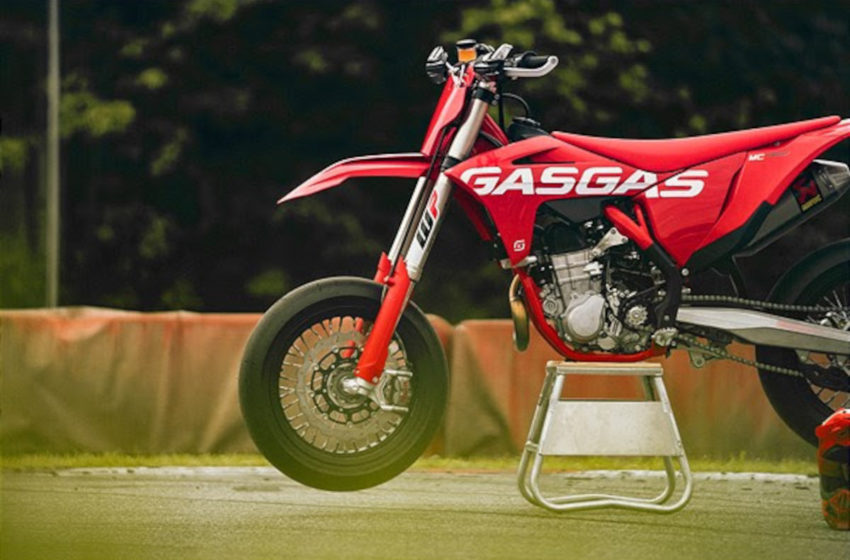 Check out the latest project bike from GASGAS
CHECK OUT THE LATEST PROJECT BIKE FROM GASGAS!
TRANSFORMING AN MC 450F INTO A SWEET SUPERMOTO WITH A SPRINKLING OF ESSENTIAL GASGAS TECHNICAL ACCESSORIES
They have done it again! Inspired by the success of our stunning Flat Track project bike and keen to bring offroad fun to the asphalt, they have been busy in the workshop building up to something just as fantastic – a sweet, tire-shredding Supermoto!
Once again, they sent our trusted mechanic to GASGAS's Technical Accessories warehouse to grab everything needed to create a bike that delivers extreme thrills for the asphalt. 
And the best part is, with just a little bit of mechanical know-how, it's super-easy to build your very own Supermoto!
They transformed a stock MC 450F into a sweet Supermoto

Bike build completed using only GASGAS Technical Accessories

Watch the full bike build conversion in this video
In stock trim, the MC 450F is an excellent motocross machine. But their curiosity got the better of us, and they decided to transform one into a fully-fledged Supermoto fully. 
They began with the essentials – a specific wheelset and tires, stronger brakes, and shortened suspension, which are all readily available from the GASGAS Technical Accessories range. Then added the final components to make this a true Supermoto, another project bike completed!
Watch the complete build of the Supermoto project bike in this video. If you missed our Flat Track racer bike build, check it out here.
via GASGAS Press