Do we see a new Kawasaki ZX-14R?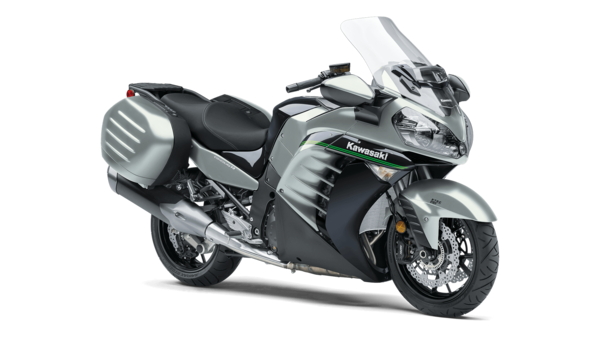 In our recent article, we had mentioned about Kawasaki to discontinue the ZX-14R after 2020.
The evolution of ZX-14R started from 2005 after its birth and quickly became the talk of the town.
The specs that ZX-14 carry are humongous as it comes with 1,441cc, in-line four,liquid-cooled, motors capable of producing the 210PS of power including RAM air and 158.2Nm of torque.
The current version of ZX-14R is not aligned with the Euro 5/BS6 norms. Plus, the bike is out of style, and Kawasaki may want to bring the 1400c livery.
Rumors are strong that Kawasaki may bring the new ZX-14R.By the way, there is 1400GTR that is retail by Meriken under the name Concourse 14. Concourse 14 is based on earlier ZX-14R.
Kawasaki is expected to announce soon about the new ZX-14R.
A new system of ZX-14R is survived as we see Concourse 14 in its shape.
How will the new the ZX-14R be?
We think it will have plain character and style with a mix of both Ninja 1000 SX and H2 SX plus Concourse 14.
Ninja 1000 SX 
It will be more of a touring livery. The new Ninja 1000 SX comes in two paint schemes Metallic Graphite Gray / Metallic Diablo Black and Emerald Blazed Green / Metallic Carbon Gray / Metallic Graphite Gray.
Ninja 1000 SX offers the best from both worlds like Touring and Sports. That comes with built-in Electronic Cruise Control, a Quick Shifter, integrated Riding Modes combining KTRC and Power Modes, and 10.9cm all-digital TFT color instrumentation.
1000 SX makes 142 PS @ 10,000 rpm.
H2 SX
On the other hand, the H2 SX comes in two paint schemes Metallic Carbon Gray / Metallic Matte Carbon Gray and Metallic Graphite Gray / Metallic Diablo Black / Emerald Blazed Green (SE).
Again it satisfies the criteria of Sports and Touring. The H2 SX is capable of producing 200 PS @ 11,000 rpm.
Concourse 14 Platform
We feel Kawasaki will buy all the goodies from Ninja 1000 SX and H2 SX and may put in the Concourse 14 platform. Concourse 14 is a platform that is still intact, and we will see a new ZX-14R in a new avatar.
---
See Also 

Is Kawasaki planning to build the ZX-14R successor?
The new Kawa  Ninja 1000 SX
2020 Kawawaki Ninja H2
Is Kawasaki likley to close the production of Ninja 650 and Ninja 1000?