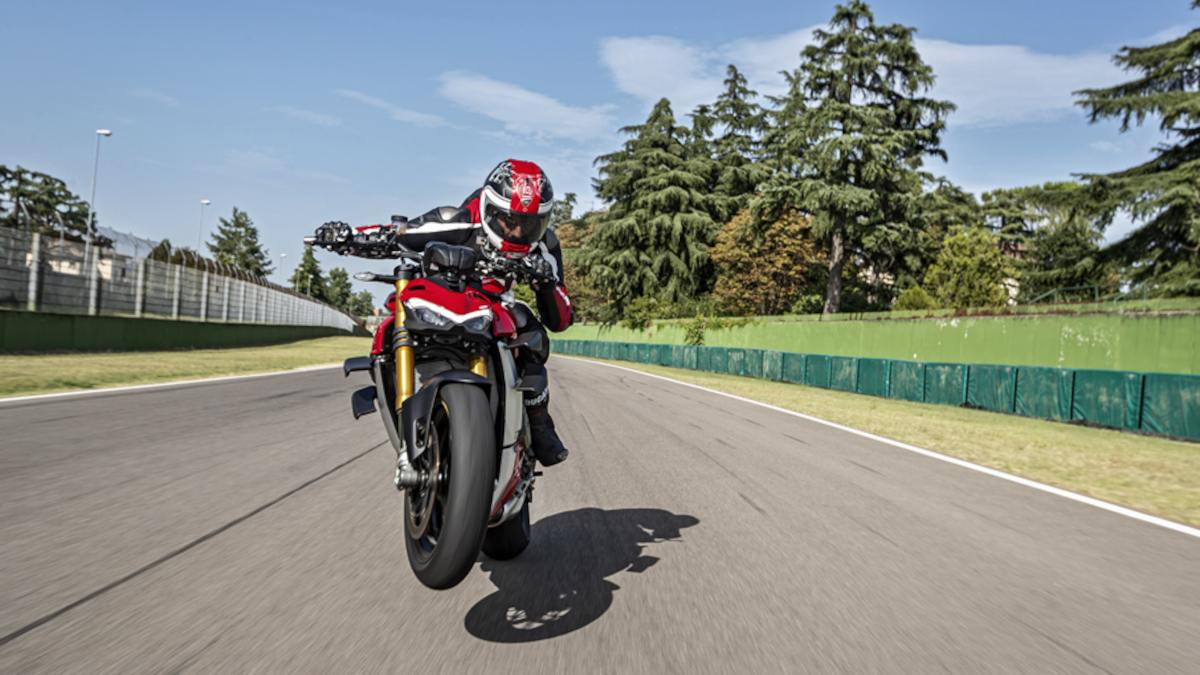 Ducati has unveiled accessories for its naked phenomenon ' Streetfighter V4'.
The accessories have an intention to make the bike look cooler with added performance objective.
What all does it get?
The high-end titanium Akra exhaust with less weight and excellent sound note.

According to Ducati, it weighs astonishing 5.5 kgs less and also gets the updated software for reliable engine dominance, mid-range power and torque. Now, this also boosts the power by cool 6 per cent.

The 3 kg lighter magnesium wheels compared to standard wheels adds another feather in the cap. Which again are more delicate when compared to the Ducati streetfighter V4s by around 0.7 kgs.

Another useful accessory is STM EVO-SBK dry clutch kit which comes with a half-open carbon cover. Now, this is used only for tracks.

Heel guards made from carbon to mount them on the tank and footrests.

Rizoma Adjustable footrest now allows rider for better seating position.

Ducati has also brought a new handle to enhance the grips.
All in all, we see a plethora of accessories to enhance both performances and look of the Fight formula.
Read More
CF Motos 700 CLX
Golden Gun by Krax Moto
Third Kawa Z H2 teaser
Triumph Scrambler 1200 accessories
2020 Honda NC750X