Ducati brings limited-edition Scrambler Club for a good cause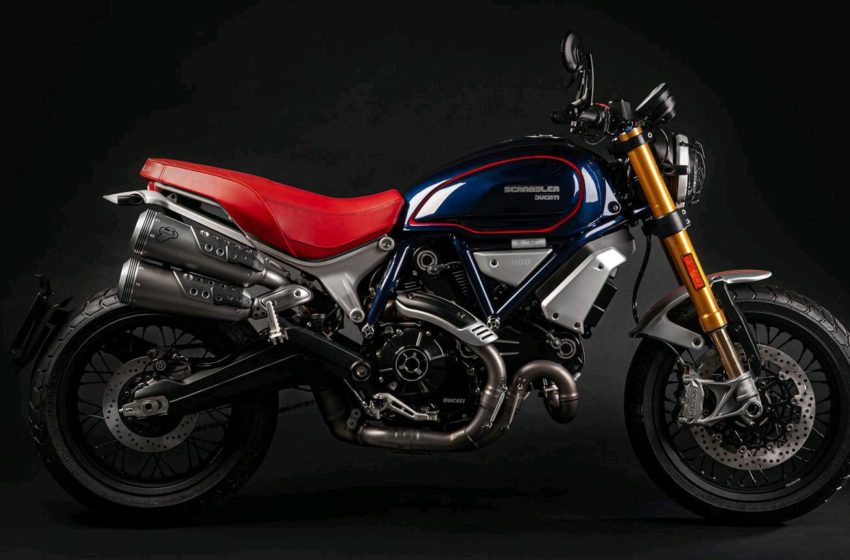 Ducati brings the most refined Scrambler based on the Scrambler 1100 Sport PRQ, the Scrambler Club Italia limited edition made exclusively for the Club members features unique graphics and an impressive accessories package.
The bike is not only beautiful but also good. For each bike purchased 500 Euros will be donated to the#RaceAgainstCovid, the Ducati- organised fund for the Sant Orsola Hospital in Bologna.
Only 80 bikes will be produced.
Association members were given an exclusive preview of the Scrambler Club Italia on Saturday 20 June, with the event seeing the arrival of the first orders. Bike deliveries will begin in September.
Each customer will also receive a personalised bike cover, a certificate of authenticity and a hand-crafted Bell helmet that matches the colour of the bike and features dedicated graphics.
"When you get the chance to work alongside people who share your passion for beautifully-made things, for engines and for Italy, enormous satisfaction with the resulting work and the final outcome is virtually guaranteed", commented the head of the Ducati Style Center, Andrea Ferraresi. "
The Scrambler Club Italia demonstrates this wonderfully. It represents a perfect balance of sportiness, style and attention to detail. Together with the members of the Scuderia Club Italia we chose just the right tone of blue, the material for the saddle, the logo and the special equipment package.
Nothing was left to chance. Every alteration was meticulously assessed and shared. The icing on the cake was being able to present this inimitable bike to Club members in person, together with Giulio Malagoli, Ducati Product Marketing Director".
Source: Ducati
Read More
Noale wonder is again spotted
Last preproduction Superleggera
Vintage broad trackers by Bull Motors
CCM to resume there operations in June 2020
Benelli unveils 2020 600 TNT