Nico Rosberg to give away his Engerica Ego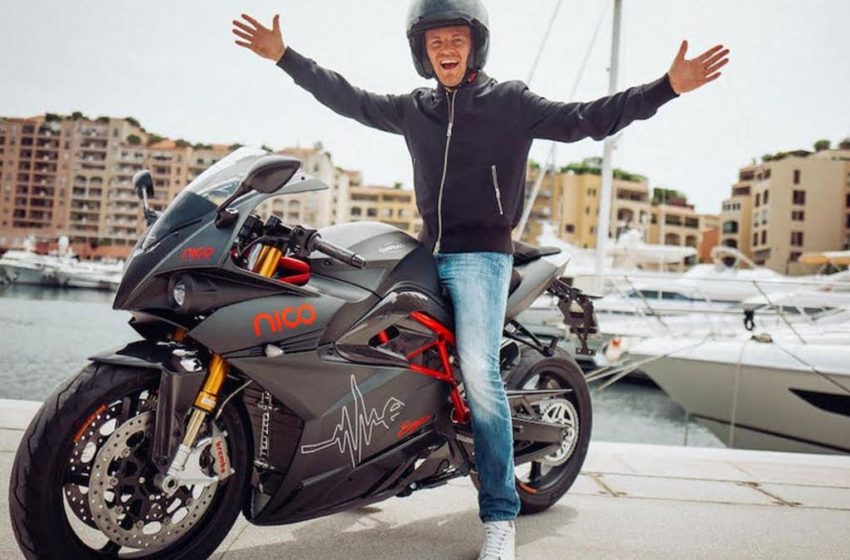 German Formula 1 champion Nico Rosberg for a deserving cause is giving away his Energica Ego.
Rosberg will handover the Ego in Monaco. Good part well for motorcycle all the necessary costs like shipping, flight and hotel are involved.
Very recently Rosberg has initiated a project called Nestwärme eV that effectively raises money to support disabled and seriously ill kids via viprize.org for there medical care.
Let's see what Nico has to say.
I'm giving away my Custom Electric Missile! ⚡️ With #ProjectFundraise I want to raise money to support children and families in need: All proceeds going to @RTLde "Wir helfen Kindern" and @crocerossa!

Find out how you can win here: https://t.co/ryeuNVVsae pic.twitter.com/2SgCRM7fSP

— Nico Rosberg (@nico_rosberg) June 16, 2020
"Dear Fans,
With your support for the aid organisation RTL "Wir helfen Kindern" and the Italian Red Cross you now have the chance to win my custom Energica electric motorcycle:
• Model: Energica Ego 2018
• Max Speed: Limited at 240 km/h – 150 mph
• Torque: 200 Nm
You will also receive from me the flights and the hotel for you and your companion for the personal handover of the motorcycle in Monaco!
For your donations, you will also have the opportunity to receive many exclusive additional prizes guaranteed, such as signed mini replica helmets, signed miniature cars and the limited edition "Finally" book profiling my Formula 1 World Championship victory in 2016. 
Please help us reach even more people and share this campaign with your friends and family on social media to increase your chances of winning.
I look forward to seeing all of the support.
Nico"
The fundraising campaign ends by August 2020.
Ego Specs
The base version has the 13.4 kWh battery, that provides up to 200 Km/120 miles of city riding, 160 km/100 miles of combined city/highway or 120 km/70 miles of sustained highway riding. 
Linear acceleration with a peak of 200 Nm/148 lb. ft. on tap from 0 to 4,700 rpm and top 107 kW/145 HP spreading 4,900 rpm to 10,500 rpm. Energica Connected Ride – Long-range connectivity, as well as short-distance Bluetooth, is now included.
Read More
New motorcycles boots Rex unveiled by Sidi
Motorcycle registrations decline in Europe
Hero Motorcorp to bring new two new BS6 models
Interview with team Malaguti
All new 2020 Triumph Thruxton RS