Ducati updates the Panigale V4 and V4S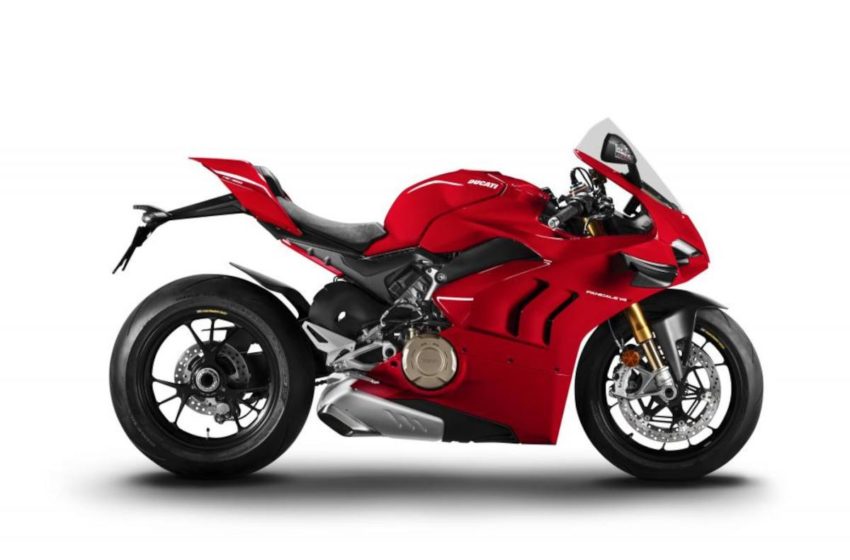 Ducati has aligned its most acclaimed models Panigale V4 and V4S now to Euro5 with no change in the performance specs.
However, to comply with Euro5 norms. We do see enhancements in the Desmosedici Stradale calibration and exhaust line.
The electronic package that equips the Panigale V4 also evolves. And now includes the latest generation Ducati Traction Control even more predictive: the DTC EVO 3 with a strategy derived from Ducati Corse.
The Riding Mode strategy is also new. Specifically, the Race Riding Mode comes split into two mappings.
Allowing the rider to compare two different configurations quickly. To define the best set-up based on the track and driving style. 
The Panigale V4 and Panigale V4 S models also now get the self-bleeding brake. And clutch pumps derived from those used for the first time on the Superleggera V4.  
Among the features added to the bike for 2021 is the chain guard fin. A necessary safety precaution. Which allows you to avoid dangerous contacts with the chain and crown in the event of a slip.
Engine
The silencer, although unchanged from an aesthetic point of view, uses larger catalysts (+10 mm in length). 
And with a new technology of impregnation of noble metals, essential for maximizing the ability to convert polluting gases.
Lengths and dimensions of the exhaust primaries of the rear bank come optimized to minimize the catalyst "light off" while maintaining the engine performance.
Compared to the Euro 4 models, the manifolds on the rear bank have been shortened by 100 mm. And reduced in diameter, from Ø 42 mm to Ø 38 mm. 
The new component has allowed the introduction of a more compact rear heat shield integrated into the body of the bike.
Always in favour of limiting emissions, the introduction of 4 lambda probes, 1 for each cylinder, has allowed a more refined control of the quantities of fuel injected.
To the interventions listed above is added a different strategy of the Variable Intake System (VIS), which controls the elevation of the intake trumpets.
Electronics
The Panigale V4 for 2021 features a new Riding Mode strategy that allows the rider to make quick comparisons between two different configurations. On the track to define the best set-up. 
The Race Riding Mode is split into two specific mappings for track use (Race A and Race B), now freely comparable in the individual parameters. Which complement the already existing Sport and Street.
The Riding Modes allow you to choose between. Four different preset riding styles to offer the Panigale V4 behaviour perfectly adaptable to the rider, the type of track and the environmental conditions.
Each Riding Mode is programmed to change the character of the engine instantly. The parameters of the electronic controls and, in the "S" version, also the suspension setting. 
The rider is allowed to customize his riding styles and to restore the parameters set by Ducati subsequently.
Specs