Get the details on the new 2022 Beta RR-S Dual-Sport Lineup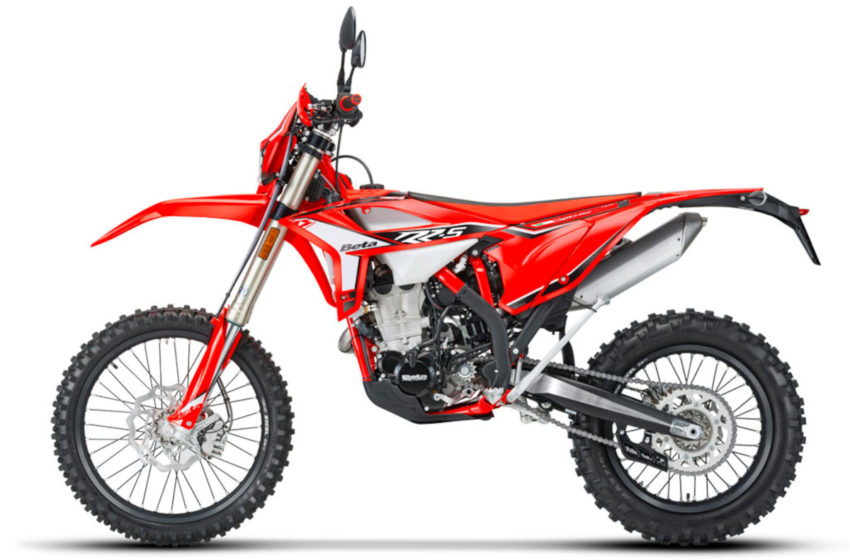 The 2022 Beta RR-S range features several new updates across its entire lineup.
Unlike the previous series, the RR-S comes in different displacements 350cc, 390cc, 430cc, and 500cc.
Let's see what these changes are.
The new graphics kit is distinct from the unique headlight and extends onto the swingarm. But all that change in aesthetics isn't just for the sake of change. 
The new graphic kit contributes to a more aerodynamic profile and reduces drag, which is why they included it. 
Such a feature comes into its own on the streets, especially on the highway where wind resistance increases significantly.
While the RR-S dual-sport range has received many upgrades on the off-road side, Beta claims that street and usability have remained a priority. 
Beta has redesigned the rear suspension setup for comfort and stability when riding on the tarmac. 
The suspension arms now boast rubber damping, while the spring rates have been increased to ensure the bike has better cornering abilities while riding on the tarmac.
Beta has revised the front forks with the updated valve setting to provide optimal performance and reduce friction.
The newest additions to the Beta RR-S lineup also come with a new diaphragm style clutch setup.
The new clutch system delivers quicker and lighter clutch action while also offering progressive power delivery. 
Trail riders have long complained that some of the current dual-sport models are too heavy. This technology may be Beta's answer to that. Also, now riders have the option to choose between three different clutch springs. 
Price
350 RR-S arrives for USD 10,999

390 RR-S retails at USD 11,099 

430 RR-S for USD 11,199 and

 500 RR-S will retail at 11,299 
Specs