How to Defy Gravity-Adrenaline Culture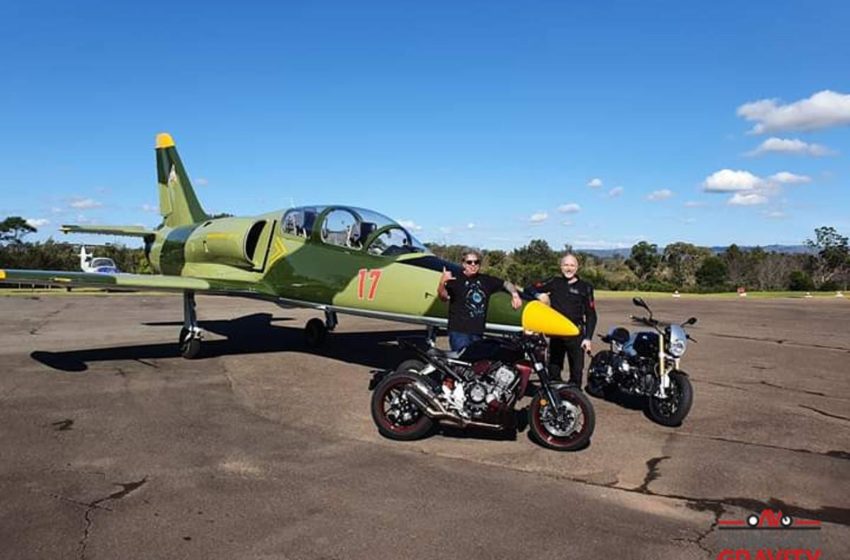 Good morning viewers. It is the 20th of may today, one day after my 59th birthday. Yesterday I ticked off the number one item on my bucket list, to defy gravity.
We all love our bikes. We learn from physics that speed distance and time are all interwoven and closely related. Many riders have at one stage decided to take on the laws of physics.
Defying Experience. Ohh, we love it.
With my time riding, I have pushed myself. At first on a rickety old road bike at 11 years old. We grow up, then its a dirt bike, skills start to build. Then it's an obsession with motocross.
Getting faster and faster, but now you are pushing harder and you start to learn what it's like to fall off, you still push hard. Then you start breaking a bone here and there.
Well yeah, that's cool, you're young and you bounce back. So one day a friend lets you ride his sportbike.
Stunned and amazed you enjoy the lack of bone-jarring bumps and huge jumps that modern dirt riding demands. Well, this is easy, my dirt skills will translate to road riding easily. Then it starts, you ride faster and faster on the road.
Over the years the bikes develop into road-going superbikes, you live it, you breathe it. You spend all your hours craving the adrenalin. A crucial time. You cannot push it on the road any further.
You getting booked a lot and trying to balance riding with keeping your licence for work etc and the bone-breaking part becomes far more serious. Again you hit the wall. So what's next, you may well ask. You need another limit to push.
The solution, track days. Time to put all your skills and that cocky confidence you had on the road to the test. Now your riding in a zone where your mind is free. Time to ride as fast as you have ever ridden, time for your mind to process riding faster than it ever has before.
You get home from the track, crack a beer and sit down. But your brain is still fizzing from this adrenaline still pulsing through it.
This is the addictive part of trying to break the rules of speed distance and time. In the last few months, we have all been locked away. All that I have written above is nothing without freedom.
Flying is the ultimate expression of being free. You fly in 3 dimensions and to do it in a fighter jet, the whole freaking sky is yours. No traffic, no cops, no speed limit. It takes an insane amount of skill to conquer these fast jets.
And I can tell you first hand that trying to pull out of a 45-degree dive for a 5g pull out trying to aim a bomb fly the jet and stay conscious is really hard work.
Yesterday Ray the pilot and I defied gravity. We had a top speed of 550knots the fastest I have ever personally been. A lifetime of adrenaline in ½ an hour.
The cherry on the cake of a lifetime of motorcycling. Do yourself a favour. At least one time in your life. Try to Defy Gravity.
Thank you so much to Ray the Topgun Pilot and the crew at Air Combat Australia for making a dream come true.
Chris
---
Read More
Yoshi for Kawa ZX-25R
Ducati V4R goes LEGO
Clover at EICMA 2019
Visionary Kar Lee presents his vision
Suzuki to develop electric scooter for Indian Market