In India Triumph Speed Triple RS 2021 costs Rs 16.95 lakh
Triumph Motorcycles has officially unveiled its much ambitious 2021 Speed Triple 1200 RS, and they had revealed the Speed Triple RS 1200 in India today with the price tag of Rs 16.95 lakh, ex-showroom.
A couple of days ago Triumph teased its upcoming 2021 Triumph Speed Triple RS 1200.
In case of Speed Triple since a decade and a half, we haven't seen Triumph bringing any extensive updates.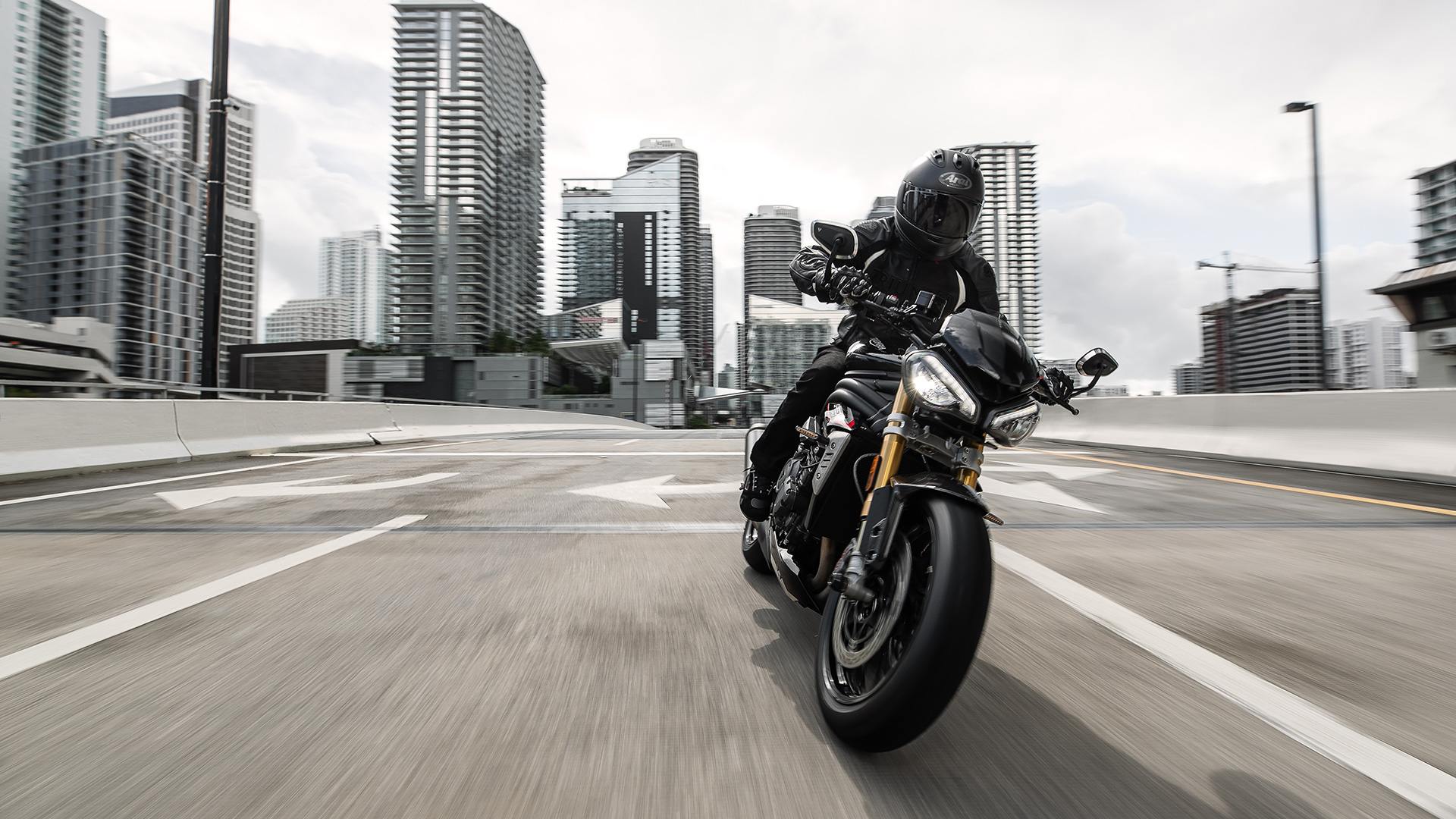 We see the first spy shot from the Facebook group shows the 2021 Speed Triple RS 1200 in flesh and blood.
The spy shot looks similar to the one we see in the leaked spec image below. With large exhaust, the bike we could see the bike on the road without the camouflage.
As the shot is from the side, we don't see much when it comes to its front. However, we Triumph has already teased its headlight.
Unlike any other sports bike, it does get a step seat. However, from this spy shot, we could see the pillion seat is covered.
Further, the fuel tank is smooth at the same time chiselled. The flat and short handlebar is present for excellent comfort. From the looks, we see it is a mix of sports and the naked.
Here are the specs of Triumph Speed Triple RS 2021.
What more?
Power
Twist the throttle and feel the all-new triple accelerate you forwards with its higher capacity 1160cc triple engine. It is delivering 180PS peak power, up 30PS on the previous Speed Triple. 
And producing 125Nm of peak torque, you'll feel your senses ignite. High revving, with an even better triple sound, it's effortless to ride, exhilarating, and the most responsive and fastest accelerating Speed. 
Handling
Designed to bring a visceral high with every moment, the new 2021 Triumph Speed Triple 1200 RS is the lightest and best-handling Speed Triple, bar none. 
It's 10kg lighter than the previous generation at just 198kg ready to ride, with an all-new lightweight chassis, all-new rider ergonomics and a more dominant and purposeful riding position. 
The result is a tighter, more toned, and centralised mass bike for a more agile, precise, and dynamic ride.
Premium track equipment includes new Brembo Stylema brakes, Metzeler Racetec RR tyres and performance-tuned Ohlins suspension, all tuned for the ultimate naked performance sport ride.
The new Speed Triple 1200 RS is nothing less than a handling revolution. More here.