This article provides insights into the speculated release of a new off-road version of the Ducati DesertX motorbike. Here's a summary of the key points:
Prototype
1. Ducati Prototype Spotted: A prototype of the Ducati was recently seen on the road, fueling speculation about a more off-road version of the DesertX.
2. Social Media Buzz: Photos circulating on social media show a camouflaged DesertX with differences from the known model, suggesting a possible "rally" setup.
3. DesertX Rally: Registration documents have revealed a name – the DesertX Rally. This Rally variant falls under the same certification as the standard DesertX and the DesertX DP (Ducati Performance).
4. California Air Resources Board (CARB) Evidence: The DesertX Rally name appeared in CARB documents, indicating models surpassing California's strict emission standards. Notably, the engine remains the 937 cc Testastretta 11°, common to other Ducati models.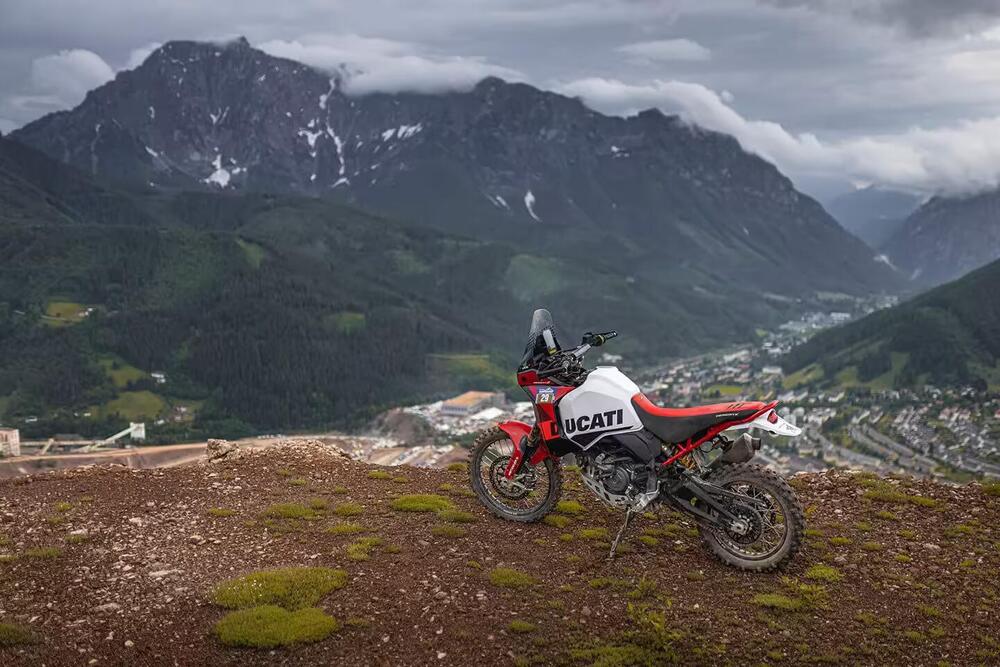 5. Differences from the Standard Version:
Physical Elements: A high-end mudguard, side suitcase racks, changes in the tank's shape, and a bulkhead for the exhaust are some observed differences.
Color & Parts: The rear subframe is red, the fork sheaths are bronze-coloured, and other features resemble Antoine Méo's bike that won at the Erzberg Rodeo. Méo's bike had elements like a larger diameter 48mm Kayaba fork and a Termignoni exhaust.
Potential Features: A larger diameter fork, new shock with longer travel, narrower wheels, robust engine skid plate, and unique colour from the Ducati Style Center could be part of this new variant.
Conclusion
6. Upcoming Reveals: Ducati has scheduled launch videos on September 19th, October 3rd and 19th, and November 2nd and 7th. The DesertX Rally might be among the unveiled features.
Ducati enthusiasts are eagerly awaiting official information on this speculated model, and the mentioned dates are likely to provide more clarity.
Our thoughts
We are excited about the possibility of a Ducati DesertX Rally. The DesertX is already a great off-road motorcycle, but a rally version with more suspension travel, larger wheels, and a more robust build would be even better. Particularly interested in the possibility of a larger fuel tank, as this would make the DesertX even more capable for long-distance off-road adventures.
We are also curious to see what other changes Ducati makes to the DesertX for the rally version. Will they use the same 937cc Testastretta 11° engine, or will they make some modifications to it for increased performance and durability? Will they make any changes to the electronics package? And what kind of factory accessories will be available for the DesertX Rally?
We are confident Ducati will reveal more information about the DesertX Rally in the coming weeks.