KTM 1290 Adventure 2021 teaser two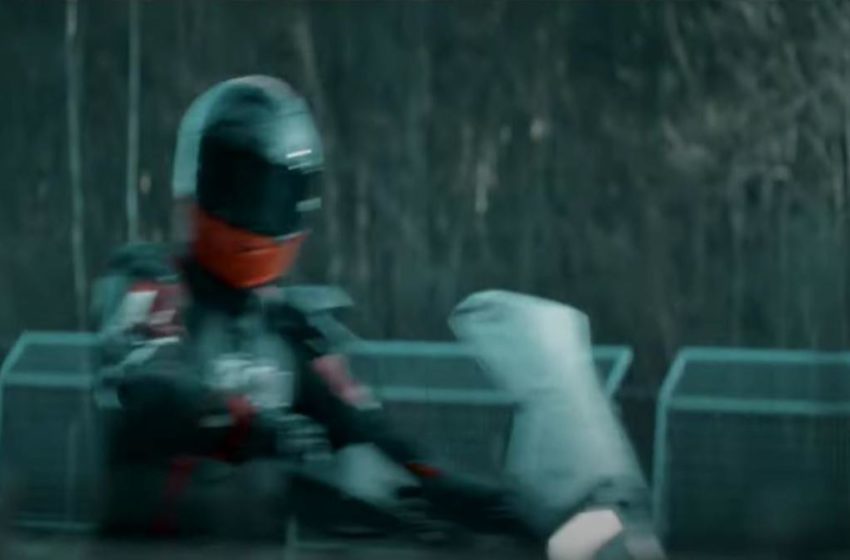 After a week from the first teaser, KTM now has teased its upcoming 20211290 Adventure.
In the first 12 second teaser, we see the camera getting mounted on the sports car to shoot the upcoming 1290 Adventure.
The second teaser released yesterday is the race between the sports car and the new 1290 ADV.
The rider on the 1290 ADV with a dark helmet arrives while the sports car is getting ready to shoot.
The rider on the 1290 ADV stops near the black matte sports car and then requests the sports car driver to follow him. The KTM 1290 adventure 2021 then sets the pace. See the teaser for more.
The 1290 ADV will arrive in 
Euro5 compliance
We could see the enormous exhaust on the upcoming 2021 1290 Super Adventure and comply with the Euro5 norms KTM will need to work.
The new patent drawings show the fuel tank now comes divided into two sections. And further, this mechanism will arrive on the 2021 290 Super Adventure.
KTM plans to unveil the 2021 new 1290 Super Duke on 26th January. Where we will see more. So stay tuned.