The Aprilia RS 660 Trofeo is ready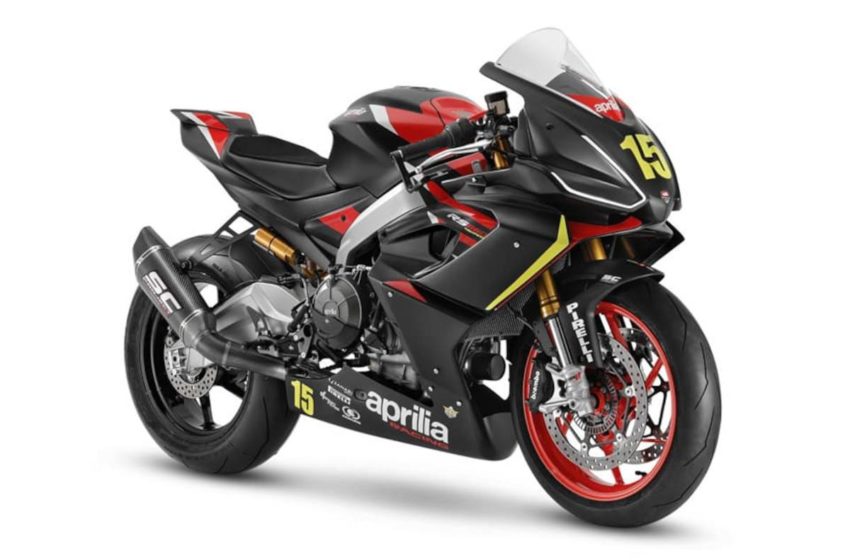 Aprilia last year had released one of its most acclaimed mid-size displacement sports bike the RS 660. We also plan to do an Aprilia RS 660 review.
Since the prototype, we have been talking to about it since last year. 
However, as per the post in Facebook group 'Aprilia RS 660 world group. 
We saw a Trophy version of the RS660. The pic went viral as the Aprilia rider Tommaso Marcon had posted on his Instagram handle.
It could also mean there will be a bike of Trophy make for the championship.
Marketing Manager of Aprilia, Cristian Barelli did say they are working on the bike with less customization.
Will use the bike as we know in 2021 Brand Trophy. Aprilia has not made any official announcement of the specs.
However, we could see some customized components like the 
Adjustable footrests

Fairings dedicated to track

SC-Project exhausts

Pirelli tires

Brembo's 
Further, Aprilia may add more racing components like the discs, brake pads and callipers.
From the video, we can hear the exhaust note of the RS 660 Trofeo. Exhaust note in the 7-second video is something precisely we see it for racing duties.
In October 2020 Tommaso Marcon had already posted the Trofeo pictures on his Instagram handle.
To rewind in September 2020, Aprilia tested the standard RS 600 at Misano.
Schedule 
Aprilia in collaboration with Italian motorsport association FM has already announced the dates of National One Cup.
There are six races planned, and the RS 660 Trophy is scheduled to start from 
May 16 in Misano

July 4 in Imola

Again July 25 in Misano ( Double)

August 29 in Mugello

October 10 in Vallelunga
Registration will start from January 25, 2021. Forty-two participants are allowed per race.
With the 34,900 euros plus tax fee participants can purchase the exclusive package.
The package includes the bike, photoshoot on the tracks, support on the tracks, clothes and food.
If you are a single participant, you can get the race-ready bike for 17,950 euros, including taxes, but you need to ride in a separate ranking.