Laia Sanz begins her 11th Dakar Campaign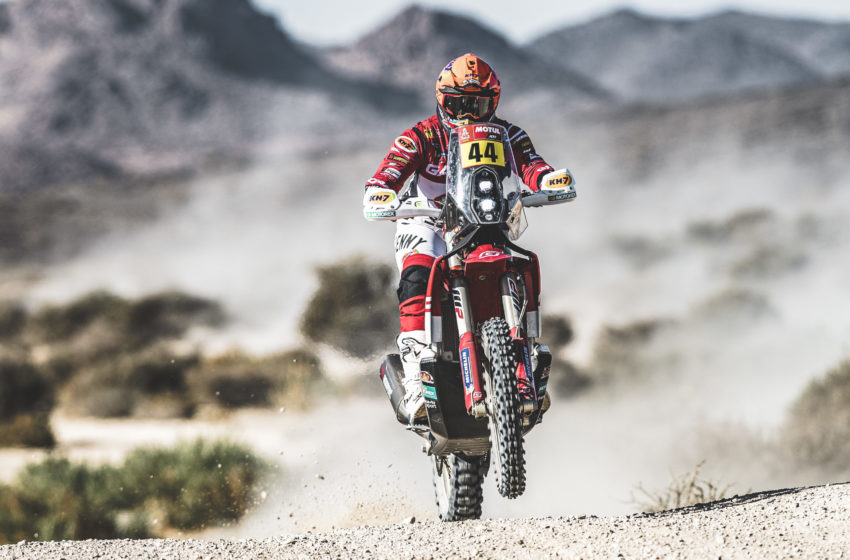 GASGAS FACTORY RACING'S QUEEN OF THE DESERT OFFICIALLY BEGINS HER 11TH DAKAR CAMPAIGN
Getting her 11th Dakar Rally participation underway, Laia Sanz has completed the opening day's competition, safely finishing the rocky 623-kilometre stage in 34th position. 
Offering riders no easy start to the 43rd running of the iconic event, stage one had a little bit of everything' with rocky tracks and challenging navigation. Ensuring a demanding first day in the saddle.
Laia safely completes stage one of 2021 Dakar Rally.

Stony terrain ensures the challenging 623-kilometre stage.

First dunes of 2021 event lie ahead in step two.
Quote
Laia Sanz: "That was certainly an authentic Dakar stage – there was a little bit of everything with some very technical sections. I'm quite happy with the way everything went for me. I'm not pushing too hard and just trying to find my rhythm and speed again.
I managed to get lost near to the end of the special, which is frustrating, but the nice thing is I am sure that we will have more good stages like this and that I will be able to improve my position in the overall standings."
Just as in 2020, the 2021 Dakar rally's opening stage was anything but an easy one, much to Laia's liking. Allowing the Spaniard to finally flex her muscle on her GASGAS RC 450F, in taking a cautious approach to the stage she ensured a safe arrival at the finish with her bike undamaged, despite picking up a three-minute penalty for speeding.
With the event's opening stage now complete, next up for Laia will be the 685-kilometre stage two. Delivering the first dunes of the event will also feature a particular set of 457-kilometres that will undoubtedly test all motorcycle-class competitors' navigational skills.
Results (provisional): Dakar Rally 2021, stage 1
1. Toby Price (KTM) 3:18.26
2. Kevin Benavides (Honda) 3:18.57
3. Matthias Walkner (KTM) 3:18.58
34. Laia Sanz (GASGAS) 3:58.18