Malaysia gets the new 2021 KTM 200 Duke, and it looks lethal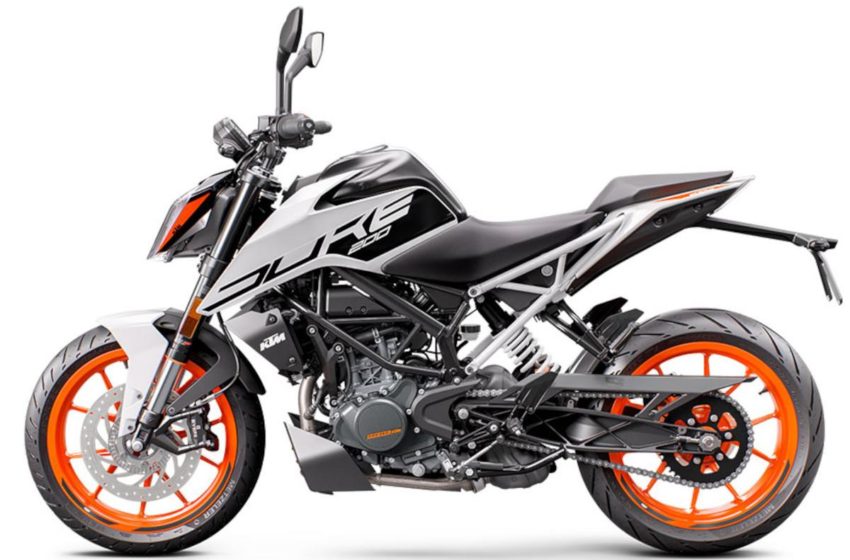 KTM Malaysia has unveiled the new 2021 Duke 200.
The 2021 Duke 200 comes with a Liquid-cooled, single-cylinder motor that calibrates to 26hp (16kW).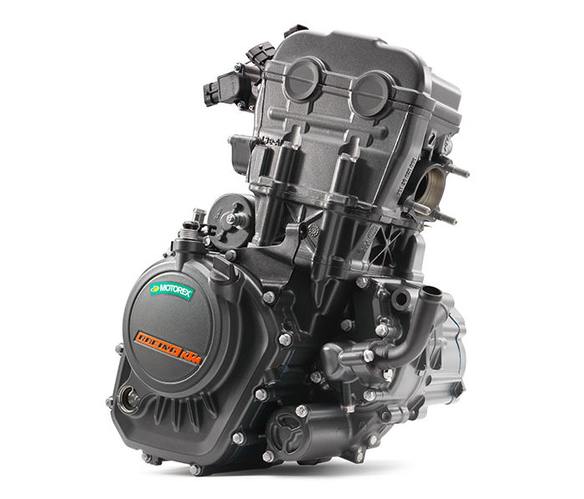 The liquid excellent single-cylinder engine
2021 Duke 200 features
The Duke 200 gets updated after nine years. The last update we saw was in 2012.
The long-lasting motor gets the four valves in the cylinder head, and the two overhead camshafts actuate these valves and ultra-hard, carbon coated cam followers.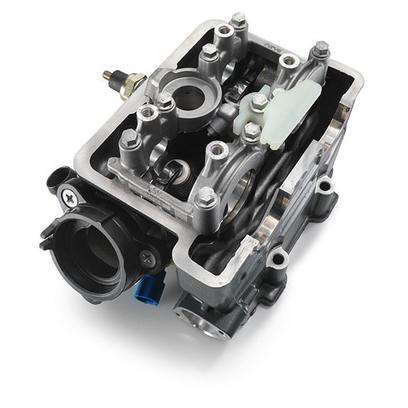 Two overhead camshafts
Further, the six-speed transmission helps the 2021 Duke 200 to deliver a smooth performance. KTM has also integrated the catalytic converter for minimal emissions.
The three-chamber exhaust looks brawny and comes positioned to the bikes overall centre of gravity.
The KTM 2021 200 come with ultra-light high-performance WP forks as standard.
17-inch cast alloy racing wheels helps to put the power down with confidence. The front tire and rear tires are 110mm and 150mm, respectively.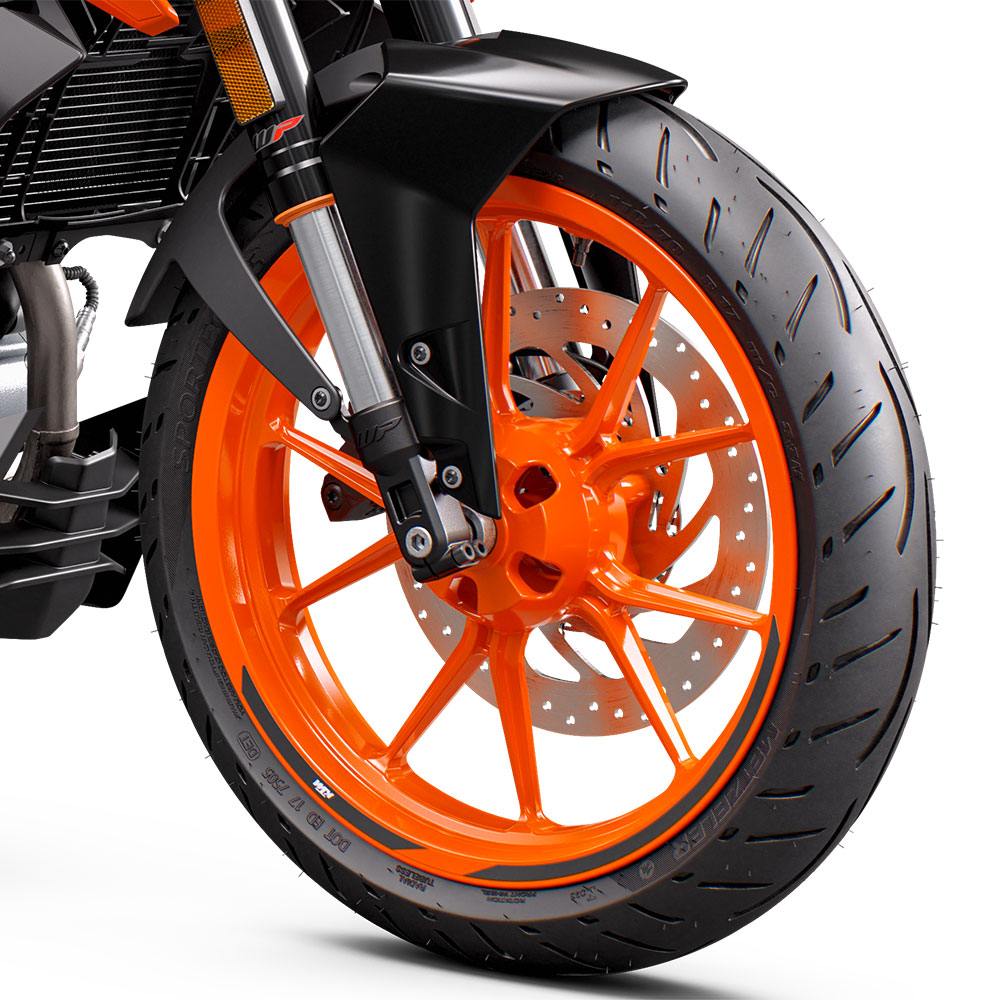 17-inch orange trademark wheels look eye-catchy
The brakes come from BYBRE and are 300 mm front disc brake while the opposite end has 230mm. The single-channel ABS comes as standard.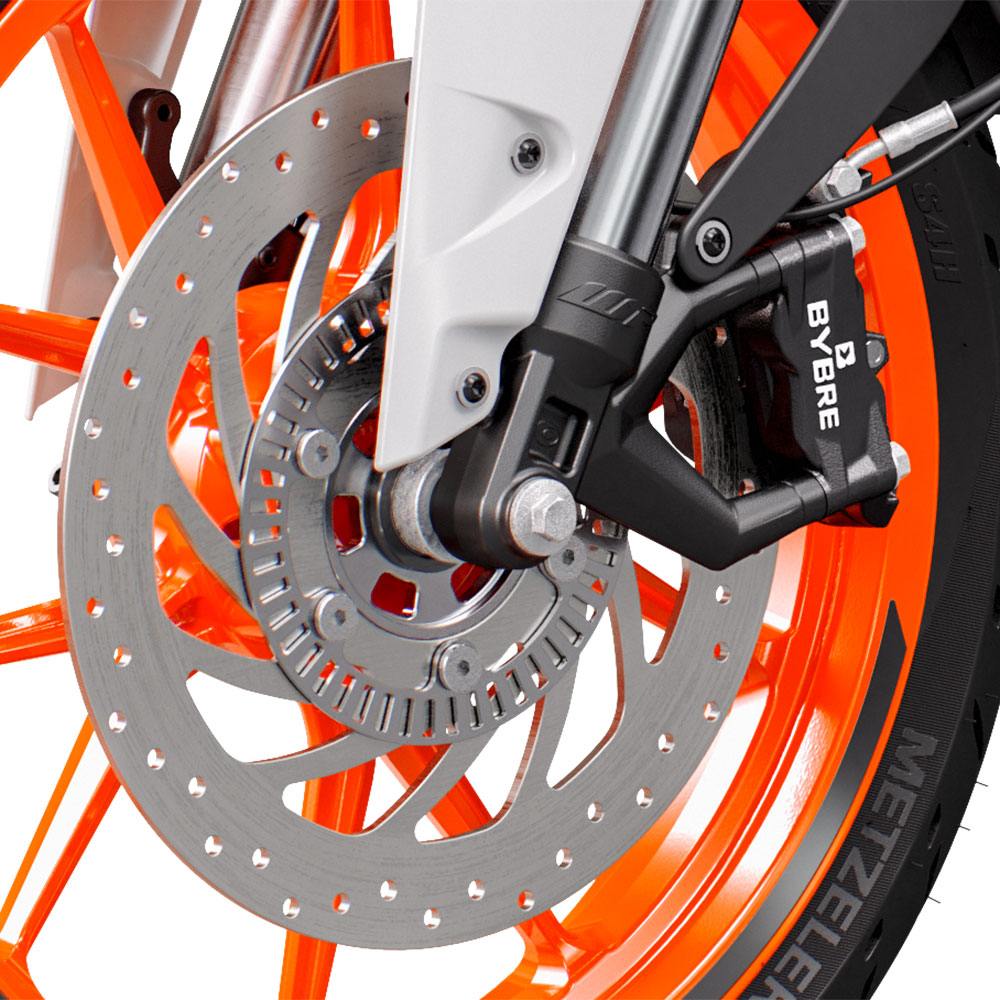 BYBRE brakes
Further, the 13.4-litre fuel tank provides enough capacity for the fuel. For long hauls, the two-part seat offers maximum comfort for the rider.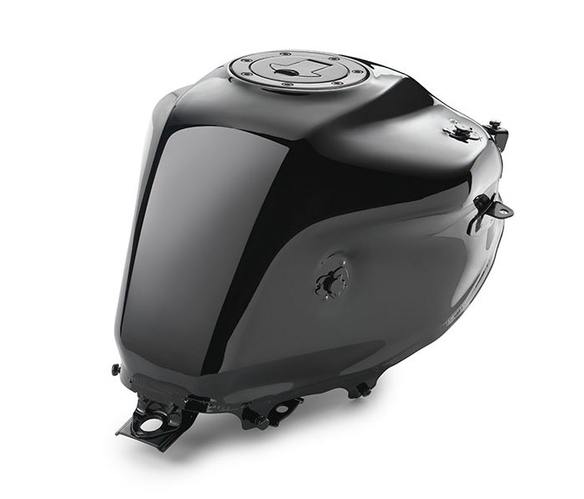 The huge 13.4-litre fuel tank provides a muscular look
With two split headlights, the overall design looks sharp and menacing. The LCD speedo offers critical information for the rider like a fuel gauge, service reminder information and engaged gear.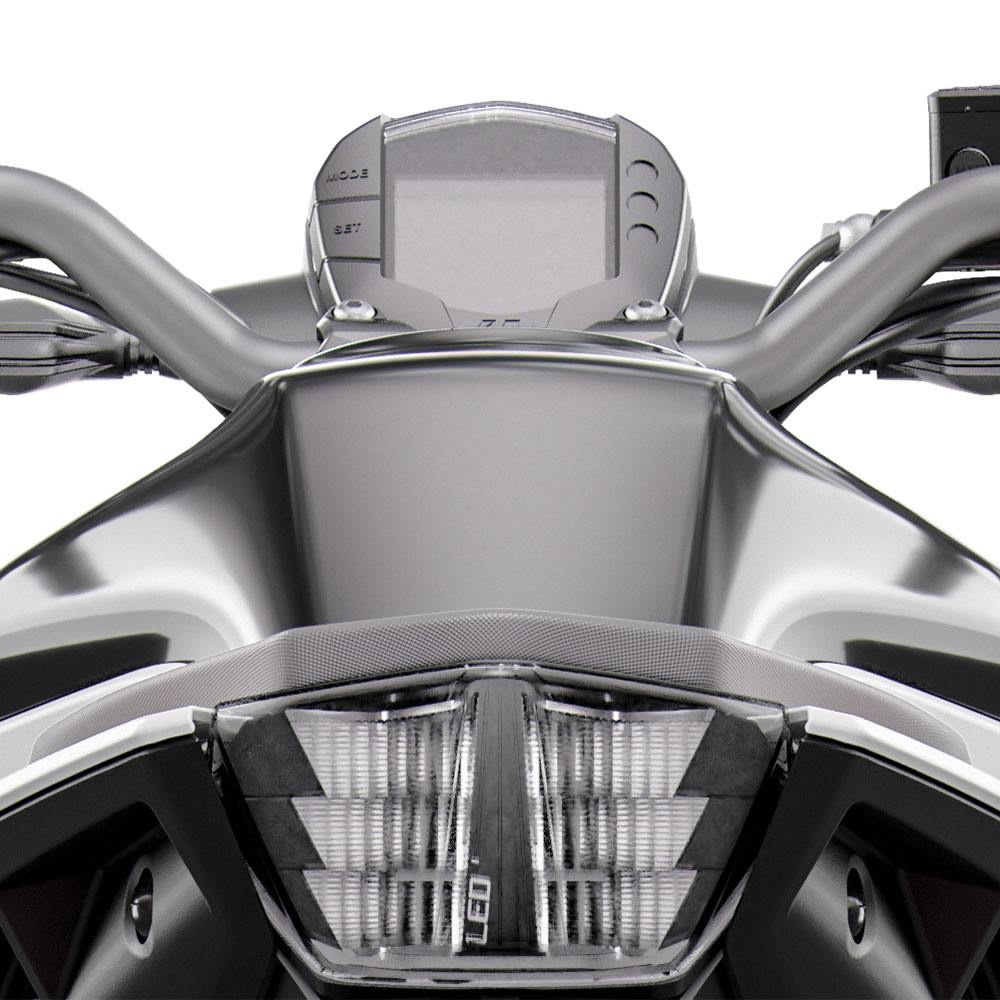 LCD dash is responsible for providing critical information to the rider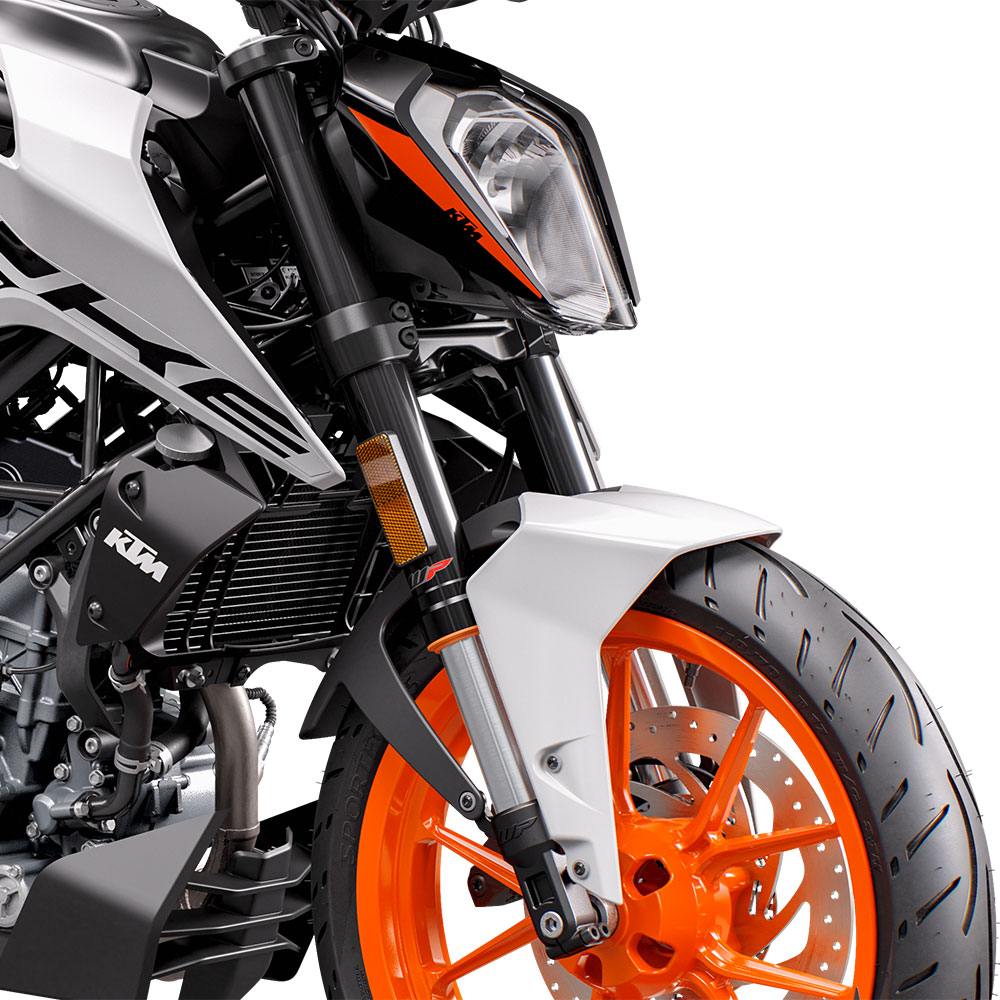 The front looks aggressive
As an accessory, the power parts includes handler end mirror, rear bag, service pit mat, brake bleeder screw, handguard kit, top case and more.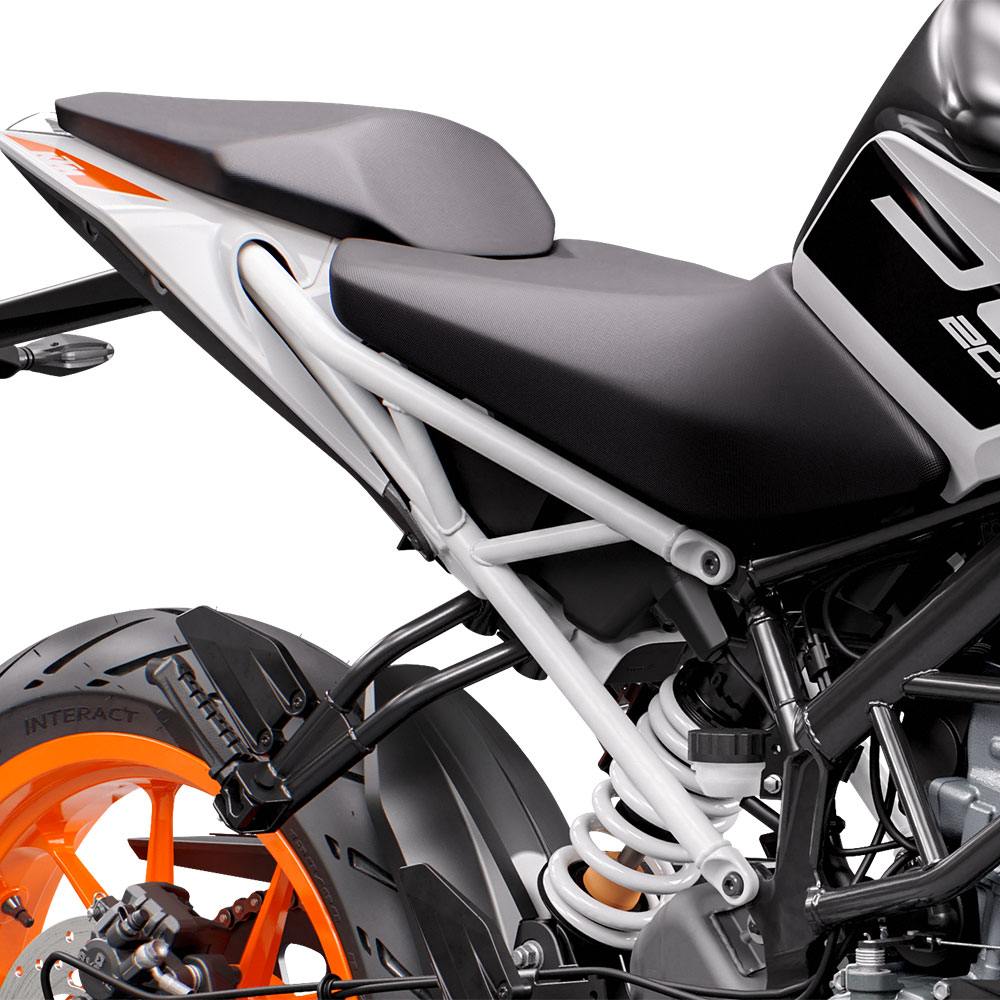 The new KTM 200 weighs 11kg heavier when compared to the previous model.