Meet the new Ducati's 2022 Multistrada V2 and V2S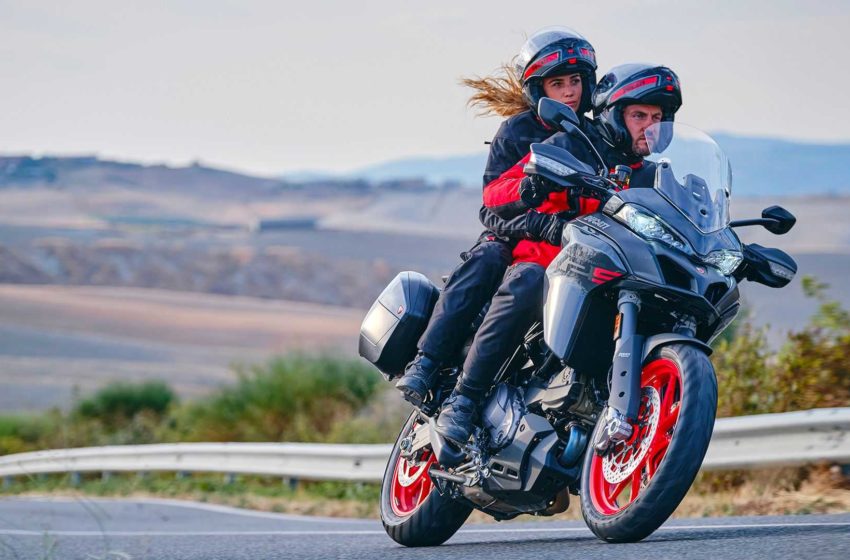 What comes to mind when you think of the Ducati Multistrada? If you're like most people, I'd imagine your mind just skipped to a fully-loaded version of the ADV. 
Maybe you imagined a hipster leaning from a bright yellow "Scrambler" passenger seat or a muscular man riding a 1200S on a sunny day.
Whatever was conjured in your visual cortex, it probably wasn't an image of a Multi titled "Your Everyday Wonder." 
The Multistrada V2 is a bike designed with the typical Ducati touch. It is not difficult to see that this is a Ducati motorcycle. The colour scheme is rather simplistic with Ducati Red.
It reminds you of older Ducati motorcycles from years back, but that isn't necessarily a bad thing. However, the new Multistrada V2 is a bit flashy.
However, if you're willing to settle for motorcycles that sell perfect for most riders, motorcycles you can last through most roads without having to think twice about them.
New 2022 Multistrada V2 and V2S
The power comes from the Euro 5, 937cc Testastretta 11° desmodromic twin, making 113 hp at 9,000 rpm and 71 lb-ft of torque at 7,750 rpm, or 69 lb-ft of torque at 6,750 rpm.
Thanks to Ducati engineers, the powerplant in the newest member of Multistrada is now lighter by 1.99 kgs (4.4) pounds.
The Ducati Multistrada V2 arrives with fully adjustable suspension, delivered by the semi-active Skyhook suspension system found on the S version.
You will see the Brembo monobloc 4-piston callipers and 320mm discs on the front, while the opposite end gets the Brembo two-piston floating calliper and 265mm disc.
Further, the cornering ABS from Bosch, which is 6-axis IMU, comes as standard.
I'll save you some time and cut to the chase. The Ducati Multistrada V2 is a fantastic motorcycle. It's got all the bells and whistles you'd expect (plus a few you wouldn't), such as Ducati Traction Control, cornering ABS, Vehicle Hold Control, and self-cancelling turn signals.
The new Multistrada V2 also gets an LCD. Four riding modes are Urban, Sport, Enduro and Touring, and you will be able to adjust the traction on eight levels. However, ABS has three levels.
The new V2 now gets the brake light mechanism present on the Multistrada V4, and it is responsible for providing an alert by flashing the light in an emergency when you push the brakes.
Further, the new V2 and V2S also have the LED taillights. However, only V2S gets the LED headlights.
V2S gets the backlit handlebar switches, and cruise control gets the Shift up as standard.
Multistrada V2 further has 830 mm with 221 kgs ( 489 pounds), and V2 has 224 kgs ( 496 pounds).
The V2 gets lighter by 11, almost 5 kgs (11 pounds) compared to Multistrada 950.
As for the price 2022, Ducati Multistrada V2 comes in Ducati Red with black alloy wheels retails at $15,295. The V2S starts from $17,895 as you have the choice to choose from the Ducati Red with black alloy wheels or Street Grey with a black frame and GP Red alloy wheels
via Ducati