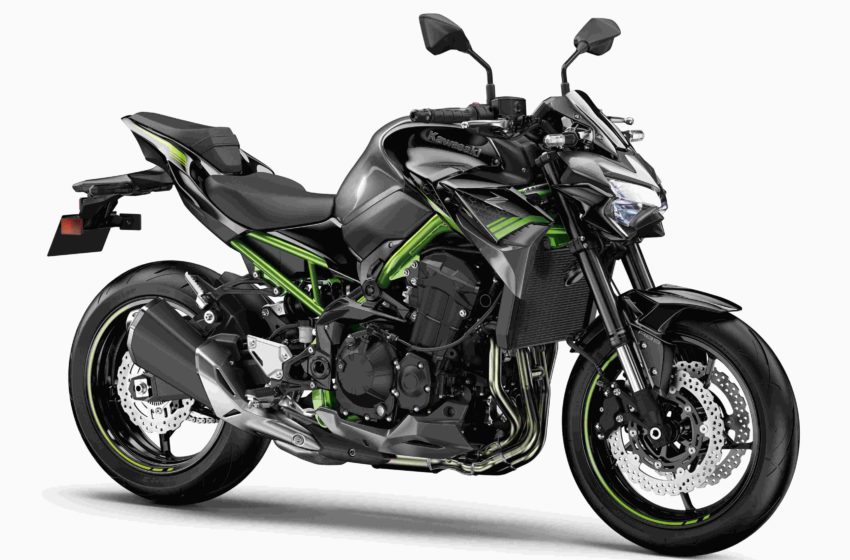 New Kawasaki Z900 naked street bike launched in India at Rs 8.42 lakh
The Z900 has been around for over four years now. When it first launched in 2017. Recently Kawasaki UK had also launched the higher spec Z900 SE.
The Z900 quickly became a darling among street enthusiasts primarily due to its sweet balance between performance and handling.
Kawasaki India has unveiled the new 2022 Z900 and will retail at Rs 8.42 lakh (ex-showroom).
The Z900 received a significant update earlier last year, and it wasn't that much of an overhaul.
Some of the changes were only cosmetic, like the revised styling around the suspension and suspension links, the rear sets and exhausts.
Whats with the new Z900?
In 2022 Kawasaki refreshed the Z900 with a new paint job in Metallic Spark Black; however, the majority remains identical to the earlier model.
The core of the Z900 remains unchanged over the previous model, so it still features the same 948cc inline-four powerplant, which is a legend in its own right.
The engine has been in use for sometime now and has not recieved any major overhaul
Despite the lack of salvo, the bike created a significant buzz and became one of the most valuable and desirable motorcycles.
It's not just about the superficial – its powerful engine and kit – it's also about doing its predecessors proud.
The new machine gets most things right and can carve out a strong position among the most desirable motorcycles available in India.
Z900 also has the LEDs, a colour TFT console and Bluetooth connectivity.
When it comes to the engine, the new Z900 has an inline four-cylinder, liquid-cooled 948cc engine.
The 948cc motor calibrates to make 123.6bhp of power at 9,500rpm and 98.6Nm of peak torque at 7,700rpm.
Steel trellis frame gets support from 17-inch alloy wheels on both ends and has the Dunlop Sportsmax Roadsport 2 tyres.
Further the electronic package has four riding modes, out of which there are two power modes, traction control and more.
The 2022 Kawasaki Z900 will arrive with dealers by the end of October 2021.
via Kawasaki India