Moto Guzzi bellagio scrambler concept by Kentauros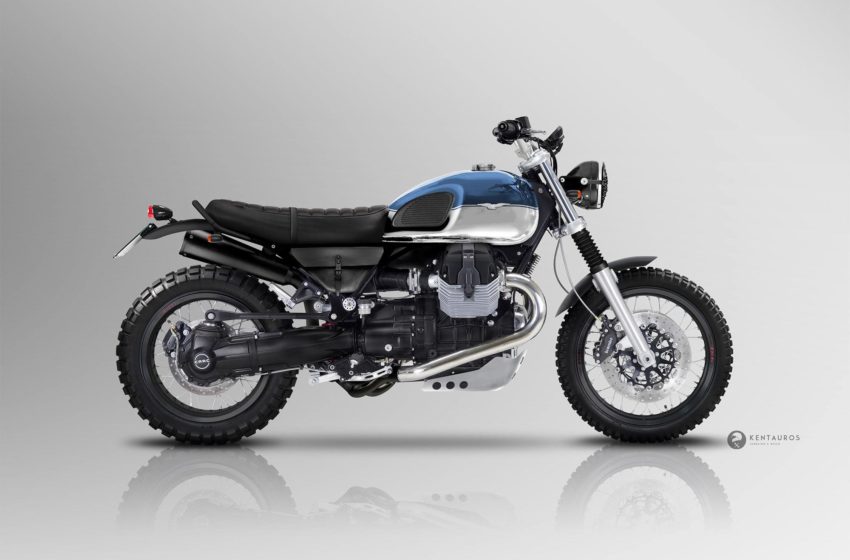 In the past Kentauros has designed few excellent concepts of the Moto Guzzi Bellagio Scrambler. The concept looks magnificent in multiple two-tone colours.
The concept
Located near the Moto Guzzi headquarters and across the Lake Como is town name Bellagio. So the name of the motorcycle comes from the town.
The Bellagio was presented in 2006 EICMA. For long commutes, the upright handle makes the rider more comfortable. 
You can also see very well placed under-seat exhausts black funnel-shaped exhaust. Do take a look at the gallery.
Gallery