MV Agusta Brutale by GP Design unveils new custom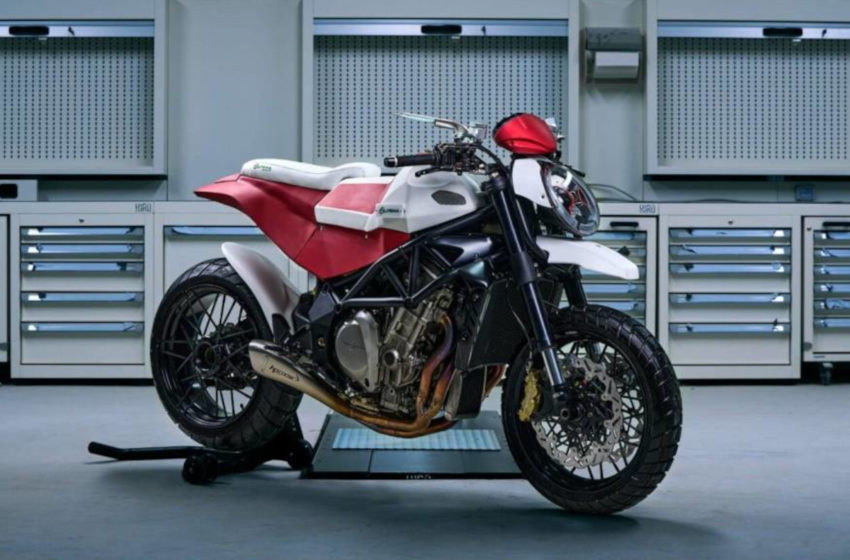 Purists may be wondering what's going on with the MV Agusta Brutale 1000. The iconic naked bike has now gotten a makeover. 
When MV Agusta launched the Brutale model in 2001, it was an instant classic. It was a design unlike anything the world had seen before. And it blew away everything on two wheels. 
The Brutale is a stylish motorcycle with a minimalist design. That is the original identity of Agusta Brutale, but there are still so many redesigning and changes that it gets.
Now Officine GP Design, a custom shop based in Turin, Italy, has custome made the Brutale with their take on the bike's rugged style. 
Custom
By focusing on the bike's rough appearance. Unique exhaust design and power of its four-cylinder engine. Officine GP Design have created a seriously distinctive look for the Brutale.
GP Design has unveiled a new custom-designed bike for their clients.
The model is a limited edition motorcycle.Described as a combination of premium materials. And flawless finishing, just like every other bikes produced by GP Design. 
Created specifically for enthusiasts seeking a unique design for their exclusive collection.
The inspiration for the new custom was to showcase a comfortable. And fully equipped model gets stripped of all unnecessary parts. It gets an artificial leather material while installing long fenders and high mounted front fenders and rims from Jonich. 
It comes with a new tuning exhaust system. The HP Corse Hydroform exhaust system is one of the most prominent features of this sublime motorcycle. Created using heat resistance metal material to create strong yet light simultaneously.
Considered another creative work has designed the MV Agusta Brutale with a distinctive identity. These changes will significantly increase this more agile bike with more grip on the corners. 
via Officinedesign