MV Agusta's 'Pursuit of Happiness – Mr Nogues II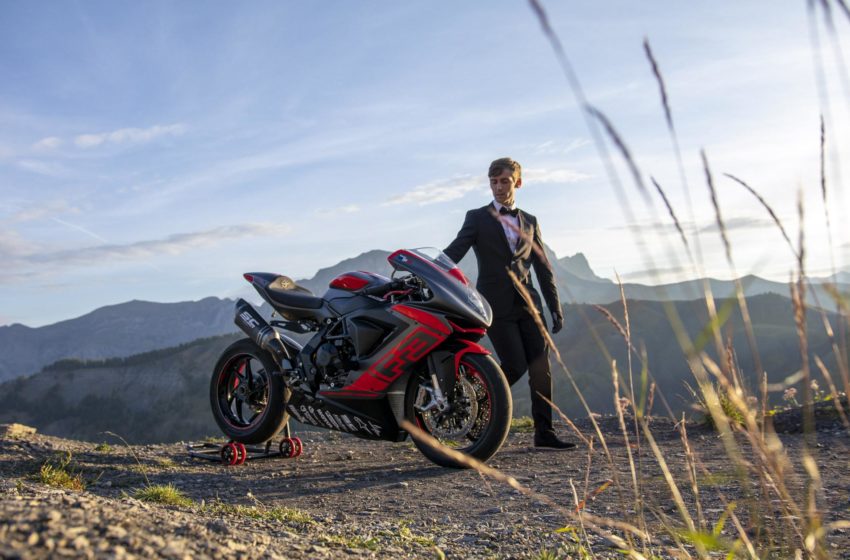 After the first heart-stopping video, "Back in Black, Mr Nogues", went viral with over 5 million views.
French stunt champion Thibaut Nogues is back with a vengeance in a new episode inspired by spy movies.
"Pursuit of Happiness – Mr Nogues II", directed by Mathieu Echeverri, was shot on the scenic, devilish hairpin bends of the French Riviera.
In addition to MV Agusta's iconic bikes. The 3-minute video has all the ingredients of a classic Bond movie: speed, danger, adrenaline. And dream landscapes, luxury cars and femmes fatales, with a zest of humour.
F3 800
And yes, Thibaut is wearing a black tie. Riding his specially prepared F3 800 at unimaginable speeds on the roads (closed for the occasion) that climb high up in the Alpes Maritimes.
Thibaut Nogues puts on an impressive show that will thrill web audiences around the world. This time the mysterious Mr Nogues is being tailgated by a wicked Superveloce. Which puts his extraordinary skills to the test in a spectacular chase scene.
Nogues, when not shooting hair raising films in glam locations. Are the frontman and star
rider of MV Agusta's Freestyle Division, led by former racing ace Virginio Ferrari.
Since 2019, the team took part in dozens of motorcycling events around Europe. Ranging from MotoGP and SuperBike rounds to fairs and exhibitions.
The social media reach of Thibaut Nogues and MV Agusta's Freestyle Division is impressive. With millions of contacts every month and hundreds of thousands of views within a few days of the publication of every new video, with peaks of several million.
A formidable tool to engage new generation audiences around the world, and possibly the best way to "pursue happiness".
The MV Agusta F3 800 price in India ranges from Rs 18,50,000 to Rs 19,50,000.
Read More

2021 Honda CBR1000R
Why should Kawasaki resurrect ZX7r?
Hero Motocorp's Xtreme 200r